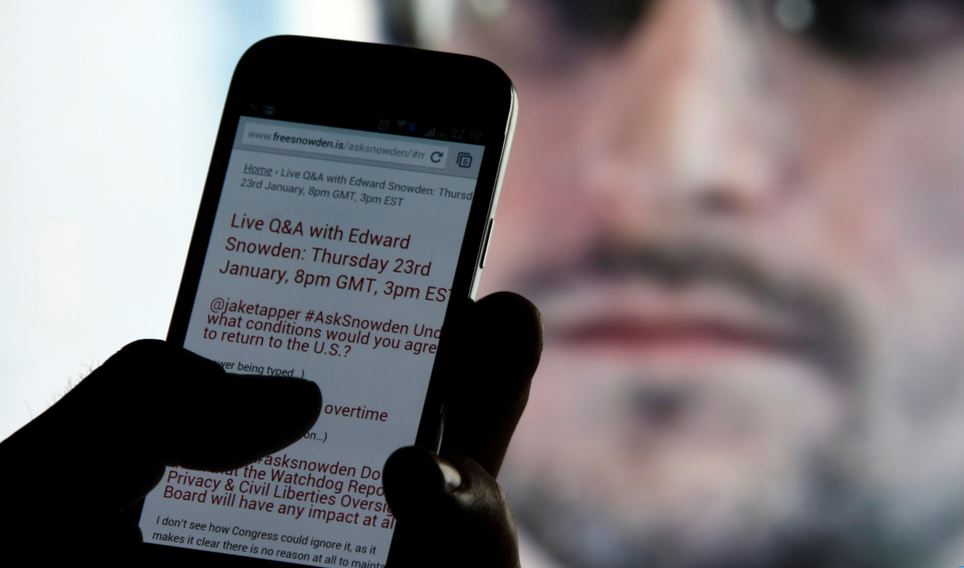 Short Bytes: In a recent interview, Edward Snowden has said that spy agencies have lots of tools that could be used to hack your entire smartphone with a single "exploit" text message.
Y
ou are not safe. The security agencies spread all across the world have a wide range of tools that could be used to hack your smartphones with just a single text message
– this was said by Edward Snowden, recently in an interview.
Snowden told the BBC's Panorama in Moscow that the spy agencies of USA and UK have tools that help them to listen to your phones, sitting from a distance. The security agency spies just need to send a special text message to the target's device to gain access to the camera and microphones.
"They want to own your phone instead of you," he said. And they are investing heavily in the technology that allows them to hack your smartphones. He told about GCHQ's "Smart Suite", which is a collection of such tools, individually named after the characters of the Smurfs.
"Dreamy Smurf is the power management tool which means turning your phone on and off with you knowing," he said.
The other tools of the Smurfs Smart Suite include Nosey Smurf (a hot mic tool), Tacker Smurf (a geo-location tool), Paranoid Smurf (a self-protection tool) etc.
Also read: Snowden's Destroyed Macbook Air, Now At An Art Exhibition
Edward Snowden says that once the spy agencies gain access to your cell phone, government will be able to see who you call, things you've browsed, what you've texted, your contacts and the places you've been. If this wasn't enough, read this statement by Snowden: "And they can do much more. They can photograph you".
Talking about the special text message, he tells that it's called an exploit. "That's a specially crafted message that's texted to your number like any other text message but when it arrives at your phone it's hidden from you. It doesn't display. You paid for it [the phone] but whoever controls the software owns the phone."
Edward Snowden mentions that NSA provides all the technology and targets to the GCHQ. According to him, NSA has spent about $1 billion on the similar spy tools.
As expected, a spokesperson for the UK government said, "It is long-standing policy that we do not comment on intelligence matters," and they carry out all the spying work within a "strict legal and policy framework".
Willing to add something? Tell us in the comment below.
Get IT Security & Ethical Hacking Certification Training here.