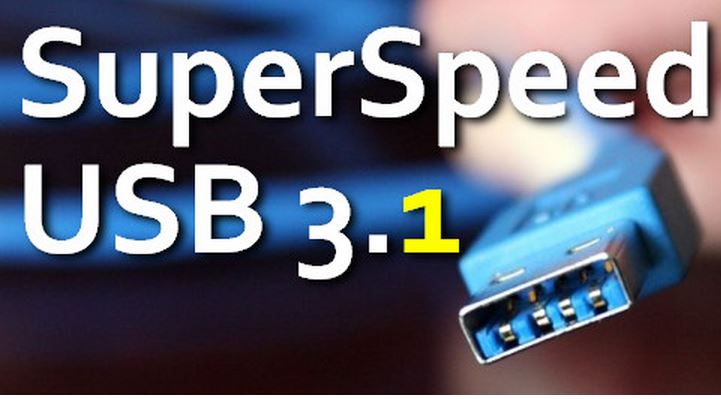 USB is the most popular universally accepted standard for connecting various devices. The original version of USB i.e. USB 1.0 only supported speeds of up to 11 Mbps. The USB standard is used for charging and data transfer, and it is one of the most efficient and less expensive.
A
t this year's CES, USB 3.1 was a hot topic. There were talks of this new standard, its performance, and the new reversible connector USB Type-C. This new generation of USB will also break compatibility with existing connectors and it will improve its use for thinner devices.
Shipping of the USB 3.1 devices is months away and the early performance data is very promising. At CES 2015, there were tons of new products showing off the latest USB standards from USB Implementers Forum, USB-IF, known as USB 3.1.
Anandtech has partnered with MSI and Asmedia to benchmark USB 3.1 and compared it with other solutions. The results are pretty impressive. Compared with the faster VIA controller, USB 3.1 is 27% faster and compared to Intel, it is 1.7 times faster. It should be noted that in real-world copy test, USB 3.1 completes the work in 75% of the Intel integrated 3.0 controller and half the time taken by VIA.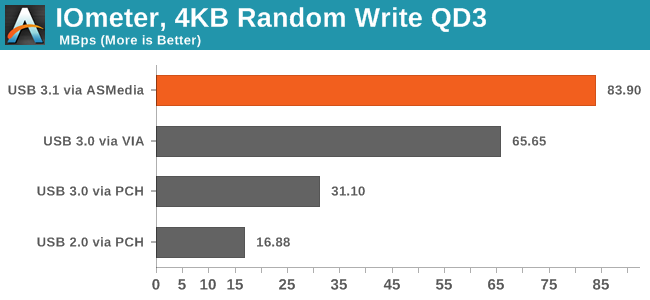 At CES 2014, reversible USB Type-C connectors were demonstrated along with USB 3.1 standards which will evade the frustration over failed attempts to connect USB to computers. These are the USB 3.1 cables, backwards compatible with existing USB 3.0 ports.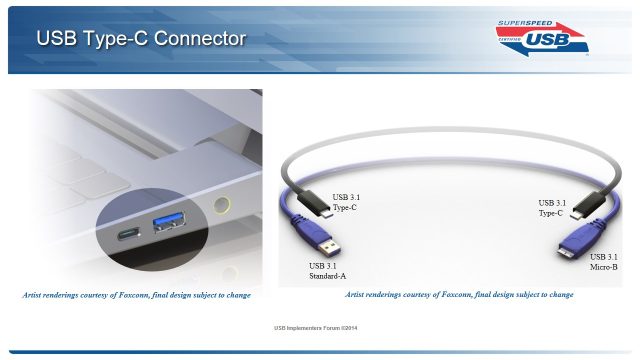 Intel was pretty late in implementing USB 3.0 standards to its chipset. Intel hasn't announced USB 3.1 support till date and so hasn't AMD.
There isn't a word yet on the release date of motherboards and devices shipping with USB 3.1 support, but it may be possible till late 2015 or early 2016.
Also Read: SanDisk Launches First USB Drive for Phones with Type-C Connector