DuckDuckGo browser is the talk of the town on Twitter for a not-so-good reason. A recent audit of the DuckDuckGo mobile browser confirms that it doesn't block all trackers. The company has a syndication deal with Microsoft which forces it not to block some Microsoft trackers from loading on third-party sites.
DuckDuckGo's CEO engaged with the security researchers who discovered the exception in the browser. He didn't shy away from the fact that the browser indeed allows some Microsoft trackers.
Why does DuckDuckGo allow Microsoft trackers?
Security researcher Zach Edwards did an independent audit of the mobile DuckDuckGo browser. He discovered that the browser didn't block Microsoft trackers on third-party websites. While it effectively blocked Google and Facebook trackers, it didn't do the same with Microsoft trackers.
DuckDuckGo has a deal with Microsoft which is mentioned on their website. The deal states that it cannot block Microsoft trackers on third-party websites. Gabriel Weinberg disclosed the news in his Twitter thread about the deal. He said that they were trying to get out of the deal and deliver a more private browsing experience in the future.
"For non-search tracker blocking (eg in our browser), we block most third-party trackers. Unfortunately, our Microsoft search syndication agreement prevents us from doing more to Microsoft-owned properties. However, we have been continually pushing and expect to be doing more soon," said Gabriel in a Tweet.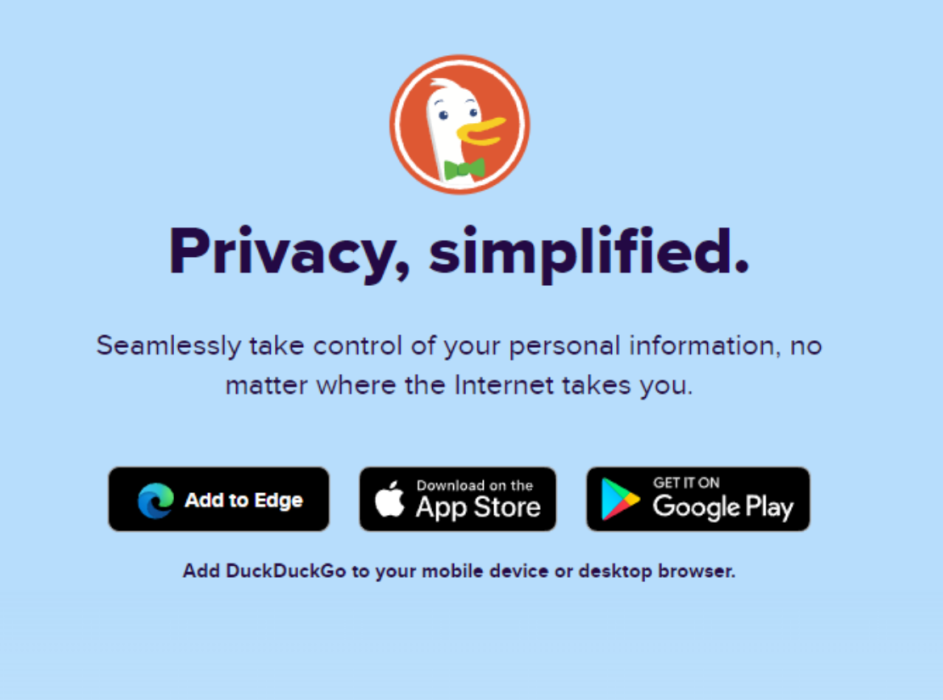 More details
The security audit confirms that the browser allowed trackers related to Bing and LinkedIn domains. However, it blocked all the other trackers. This is a slight contradiction to its claims of being the most privacy-focused browser which cares for your data. DuckDuckGo's CEO said that they cannot block every third-party tracker because the methods change way faster. Moreover, its search engine doesn't track users at all.
It seems that expecting anonymity on the internet and trusting privacy-focused products is a foolish endeavor. DuckDuckGo launched their mobile browser a while back and even a Chrome extension for blocking trackers.
But this revelation will surely tarnish their image as a privacy-focused browser that allows Microsoft trackers. Do you use the DuckDuckGo browser? Will you stop using it after this shocking revelation about tracking? Share your opinions in the comments.
CEO's statement
DuckDuckGo reached out to us and sent a statement from Gabriel Weinberg, Founder & CEO of DuckDuckGo.
"What we're talking about here is above-and-beyond protection that most browsers don't even attempt to do — that is, blocking third-party tracking scripts before they load on 3rd party websites. Because we're doing this where we can, users are still getting significantly more privacy protection with DuckDuckGo than they would be using Safari, Firefox, and other browsers… Our goal has always been to provide the most privacy we can in one download, by default without any complicated settings."

Gabriel Weinberg, Founder & CEO of DuckDuckGo