Is using dropbox backup on Windows 10 a great idea? I guess Yes. Dropbox is a well-known cloud storage service that lets you upload files and folders from your Windows 10 PC. The file-hosting service came into existence in 2007 and has competitors including Microsoft OneDrive and Google Drive.
Let's explore the ways you can use it to backup Windows 10 folders and files to your cloud storage. If you're looking for options, you can also read about OneDrive backup on Windows 10.
How to back up your computer to Dropbox account?
You can download and set up Dropbox Windows 10 app to automatically sync your computer files and folders to the Dropbox cloud. Here's are the steps you need to follow:
1. Download Dropbox for Windows 10 app from its website.
2. It will take a while for the installer to start, depending on your internet connection.
3. First, sign in to your account. You can use the Dropbox credentials or Google & Apple SSO buttons.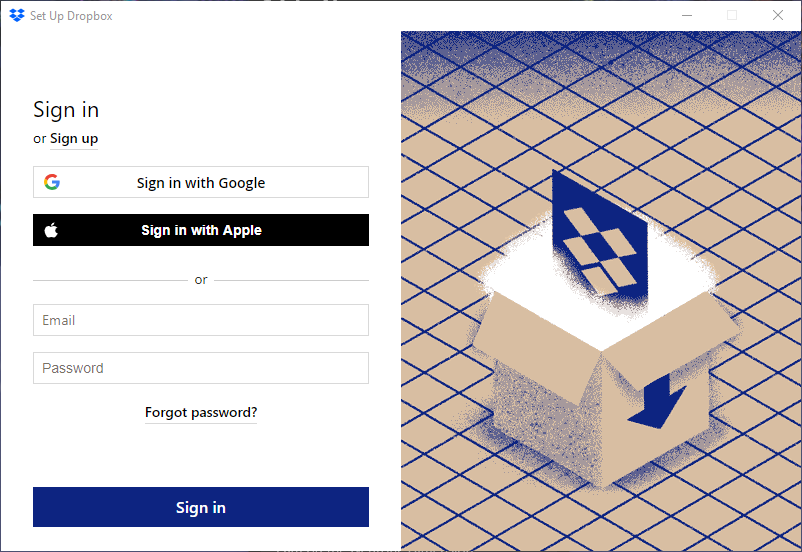 4. Next, click on Advanced Settings to choose the default folder location.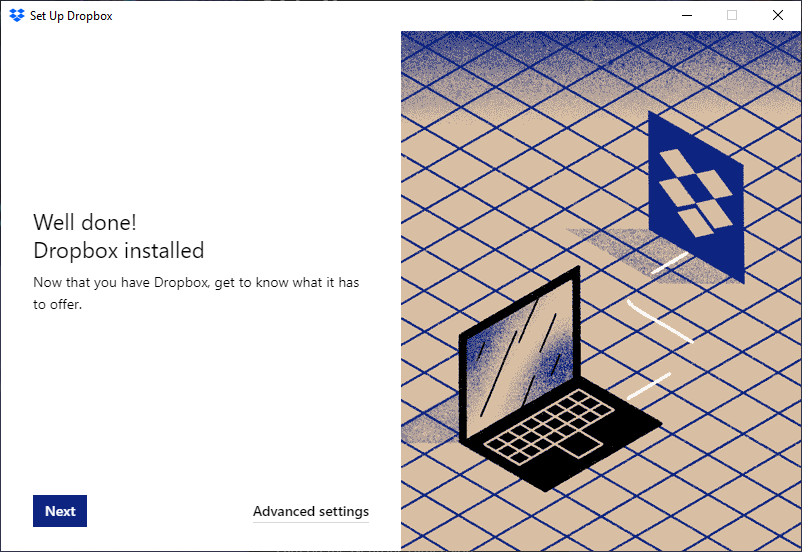 5. Click on Change Settings under Selective Sync to pick the folders that will show up on your PC.
6. Choose whether you want to keep the files locally or cloud-only. The second option only works if you have a paid Dropbox subscription.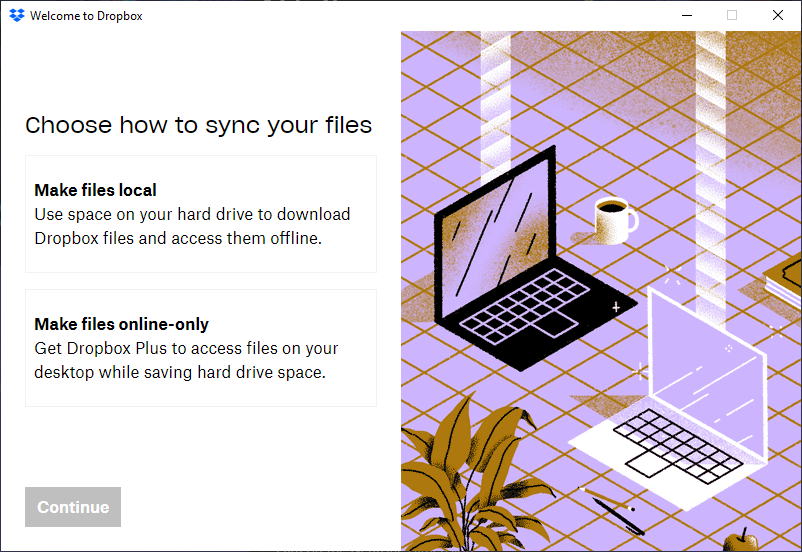 7. Next, you can pick Windows 10 folders that you want to automatically backup to your Dropbox account. Here, the catch is that you can only backup system folders like Documents, Pictures, Downloads, etc.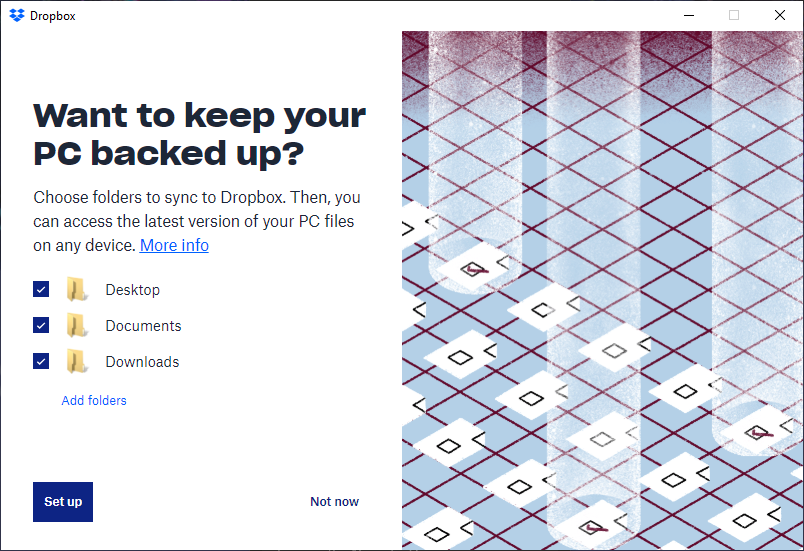 8. Click on Setup. After this, you get an option to buy a Backup plan that gives more space for your PC files. Otherwise, the Basic plan will max out at 2GB.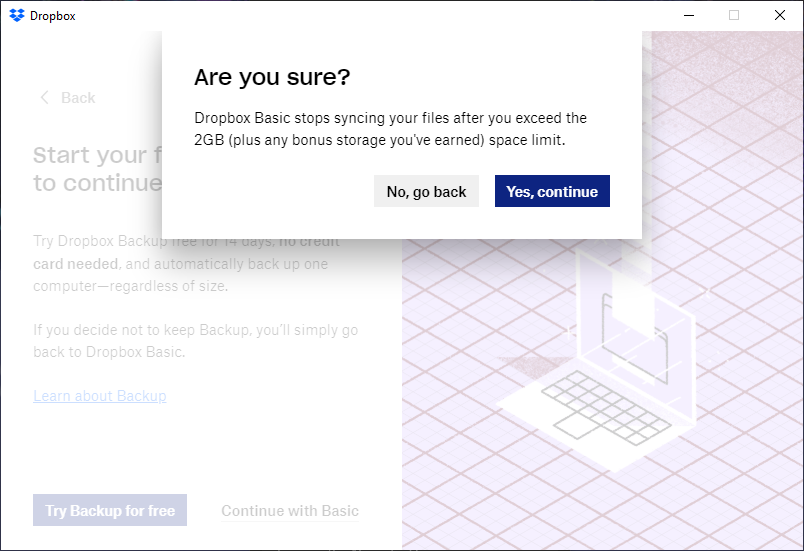 9. Now, if you have OneDrive or another cloud app installed, one problem you'll face is with automatic backup. For example, if you configured OneDrive to backup the download folder, you can't choose it for Dropbox. The solution for this is to unlink your PC from OneDrive and delete the app.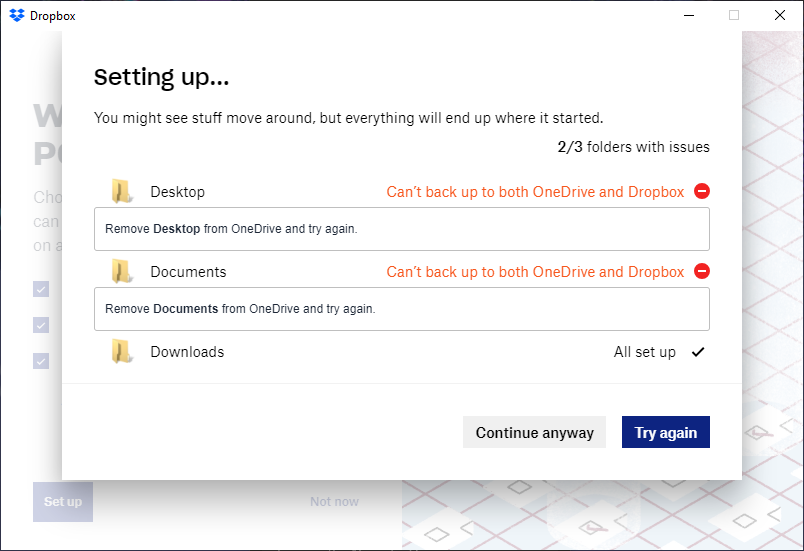 10. After this, you can click to open the Dropbox app or manage settings.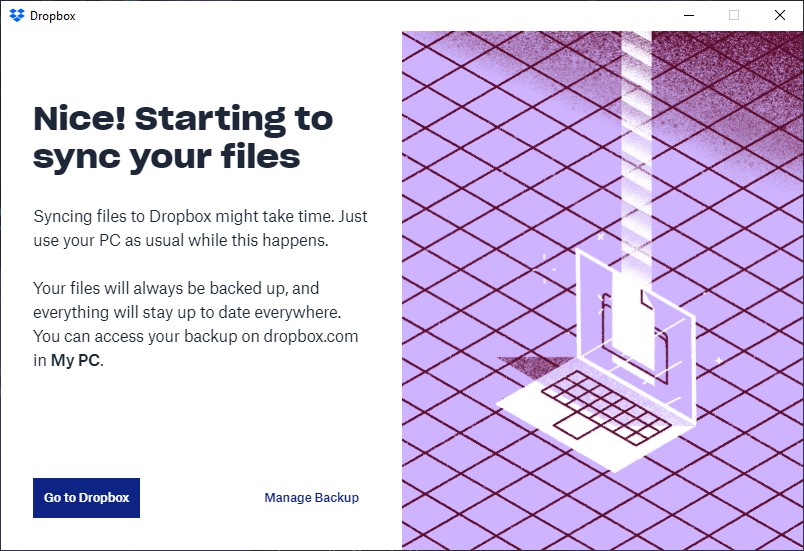 Just like other cloud services, the Dropbox folder on Windows 10 appears in the File Explorer in the left pane and provides all options that a normal folder would do. Now, all you need to do is paste your files and folders here and it will be pushed to the cloud.
So, this is how you can backup your computer to Dropbox and access those files on other devices.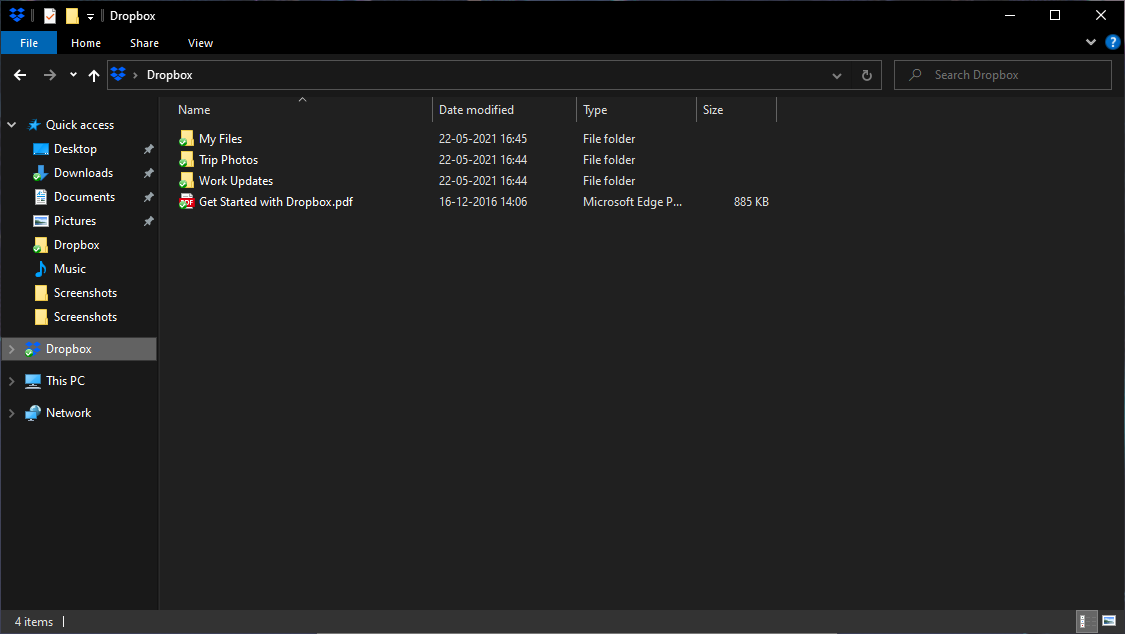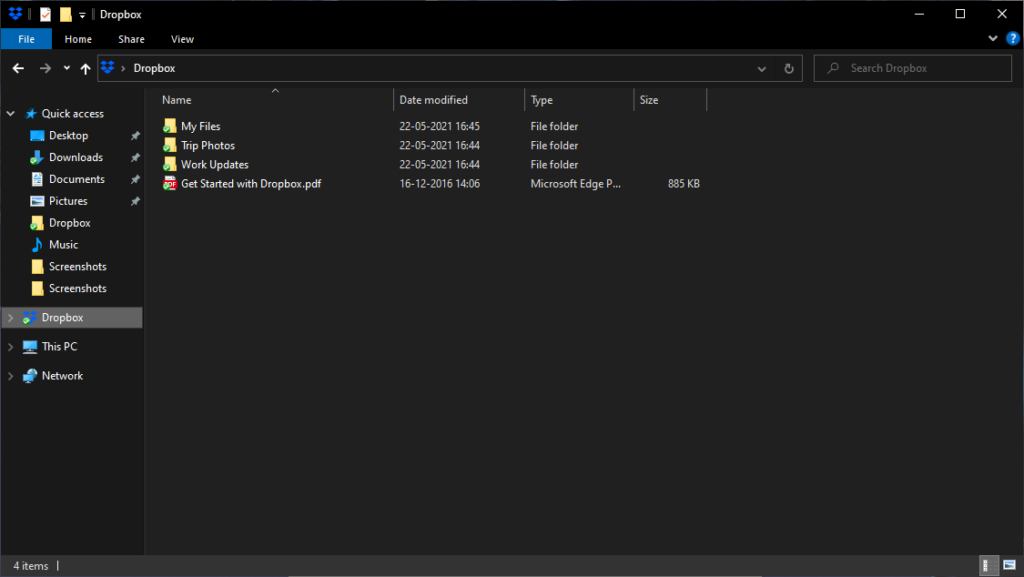 To change settings related to your backup, click on the Dropbox icon in the Taskbar notifications area > click on your display picture on the top-right corner > click on Preferences.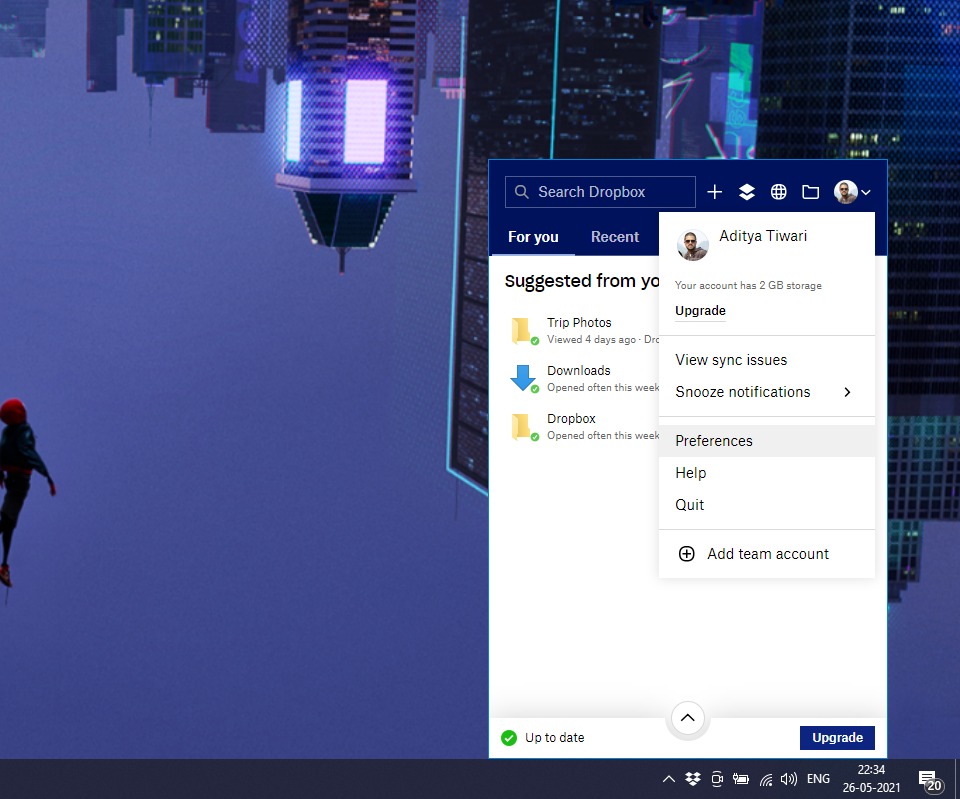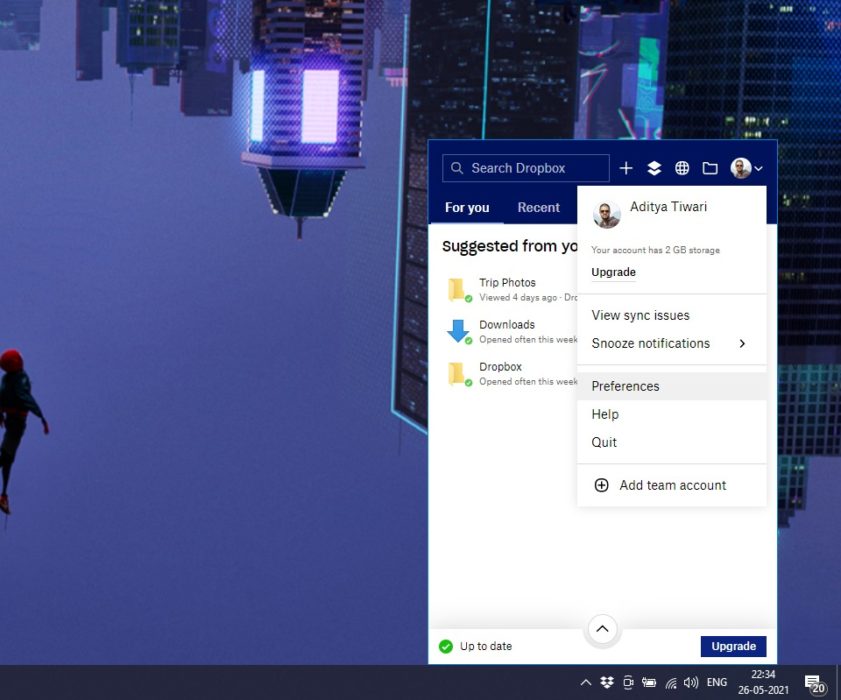 Things to know about syncing up your Windows 10 PC to Dropbox
As mentioned above, you can backup Windows 10 system folders to Dropbox. However, unlike OneDrive these system folders don't appear inside the Dropbox folder on your PC.
When you open the Dropbox web version in your browser, you can see your PC backup listed separately from other files and folders. You can add or remove system folders in Preferences > Backup.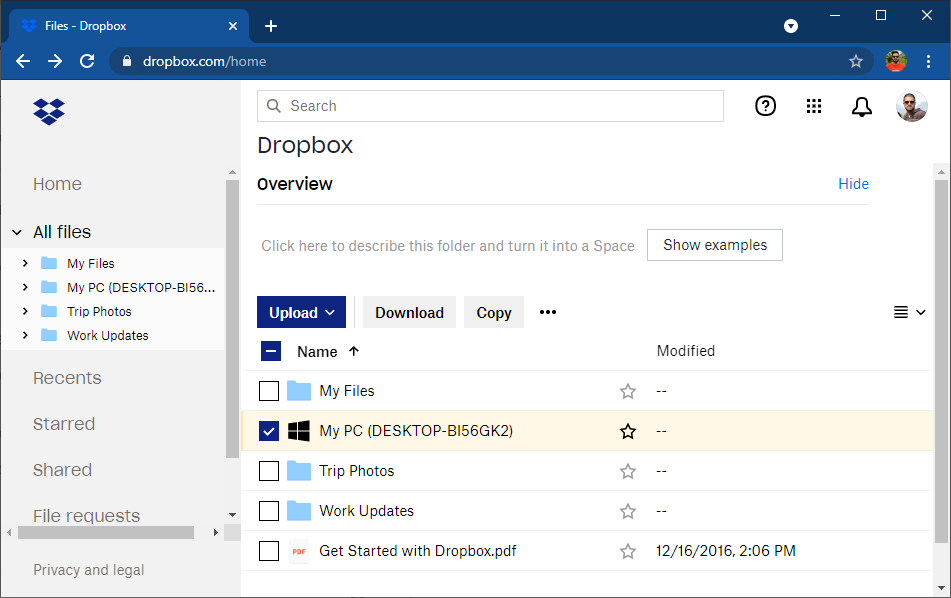 Is Dropbox good for backup?
When it comes to backing up your files, it has some plus points over Microsoft OneDrive. For example, OneDrive only lets you choose three specific folders from the library when it comes to automatic backup, which is not the case with Dropbox.
However, you can not backup Windows 10 Settings and themes which you can do on OneDrive. Also, the free plan only comes with 2GB of free space which is a bummer.
Backup external devices to your cloud storage
When you connect a hard drive, SSD, or camera, a Dropbox dialog box will show up giving you an option to upload the files directly to the cloud.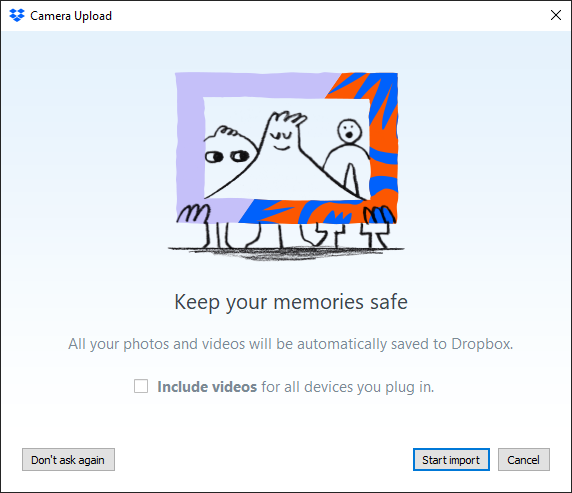 Deleting your files and folders
An important thing to note is that if you delete any file or folder from your Dropbox account, it will get deleted from your device(s) as well.
Some Dropbox-Windows 10 party tricks
Built-in File Transfer
Dropbox comes with an inbuilt file transfer tool that you can use to share files with other users with or without a Dropbox account. It's available in the web version of the cloud storage, where you can send up to 100MB, which it considers as a large sized file. The tool sends a copy of the file so that your original file remains untouched.
Proxy support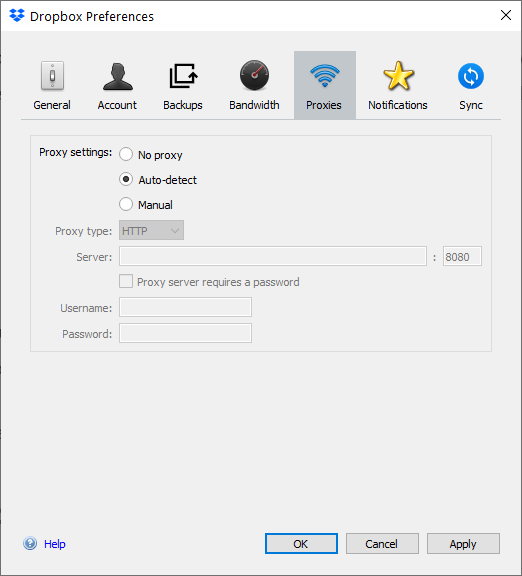 The Dropbox Windows 10 also comes with support for proxy connections for cases where you need to anonymize your IP address or dropbox is blocked in your area for some region.
Click on Dropbox Icon > click on your profile icon > Preferences > Proxy.
Frequently Asked Questions (FAQ)
Can Dropbox do automatic backups?
Yes, Dropbox can automatically backup your Windows 10 system folders and connected peripherals including storage drives and cameras.
Can I backup my entire PC to Dropbox?
Even if you have cloud space, you can't backup your entire Windows 10 installation. As a workaround, you can create a system image and upload that file to your cloud storage, but only do it you have an unlimited broadband connection.
Can Dropbox backup other folders?
The Dropbox automatic backup only works with system folders. You can't add folders from other local disks on your PC. You can paste them into the Dropbox folder or any of the system folders.