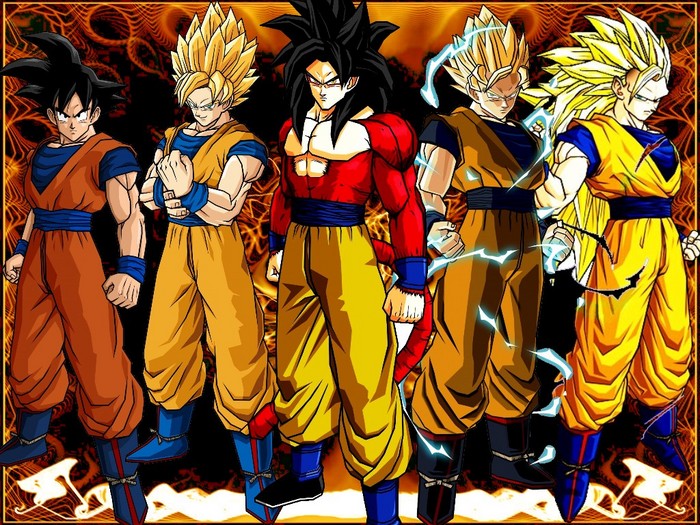 I guess every kid in the whole universe loved or binge-watched one single anime i.e. "Dragon Ball". As a super fan of Goku or any character even its Vegeta, I always wished for only one thing after watching the final installment of the series Dragon ball GT. In my precious life time, I wish to hear the infamous Kamehameha sound by Goku once again, not in a movie or a fan series but in a real new anime TV series. Now my dream is finally coming true after 18 years of long wait, Toei animation has announced the next installment of series as "Dragon Ball Super".
Toei Animation announced on Tuesday that the dragon ball super will debut in Japan this summer. The series will premiere every Sunday 9:00 on Japan's Fuji TV. Masako Nozawa, Japanese voice actress will reprise her roles as Goku, Gohan, and Goten. The Dragon Ball Super's story is set a few years after the defeat of Majin Boo, when the Earth has become peaceful once again. Akira Toriyama is credited as the original creator, as well for original story and character design concepts.
"Having loved Dragon Ball since childhood, it is very exciting to be a part of this project," said Osamu Nozaki, producer for Fuji Television. "Mr. Toriyama has developed a plot that's not only a dream come true for Dragon Ball's millions of fans, but one that will foster in a new generation of viewers," he added. Dragon Ball Super is directed by Kimitoshi Chioka and produced by Osamu Nozaki, Naoko Sagawa, Atsushi Kido.
For unknown to the series, Dragon ball is a Japanese Manga series written and illustrated by Akira Toriyama. It was originally serialized in Weekly Shōnen Jump from 1984 to 1995. The series starts with its protagonist Goku, a Saiyan from planet Vegeta, starts his journey with Bulma to find the seven Dragon Ball to summon the Shenlong dragon. The journey shows different ups and downs in which Goku fights using his great Martial arts skills to defeat many villains in his way.
Next installment of the series was Dragon ball Z, which is the most famous one among the three. The way the fight became intense because of young Goku or all grown-up Goku was amazing. Fights with Vegeta, the transformation, Goku's increasing powers, Freeza's Ginyu force attempt to stop Goku and finally the epic Super Saiyan transformation. The scene itself defined the series when Goku become the Super Saiyan with ultimate powers.
This was still the beginning of the the great adventure which took away my entire childhood and some part of the my college life fascinating about the series. Android's Fight, Cell's Game, Goku's sacrifice, Gohan's final Kamehameha to end Cell, afterwards Majin Boo's Fight with Super Saiyan 3 form and many more. How can any one forget the long and too much valuable Spirit bomb! The last Dragon Ball series was "Dragon Ball GT" and it ended in 1997.
The English version of Dragon ball super's release date is still not out. But it's coming- that's all I want right now. If you still haven't watched the series, then you have missed the greatest anime ever made in my opinion. So for me, this announcement was the dream coming true.
What you think of this epic series and which was the best fight? Tell us in comments.