A versatile animation-making software that can be used by anyone to create animations that will suit your needs no matter what field of work you are involved in. Be it business, education, marketing, video editing, or simply someone seeking to explore their creative side, Doratoon is your best choice at making the best animation.
Doratoon Review – The Best Animation Creator
Doratoon enables you to create videos such as presentations or movies. The software developed by professional animators considers beginners with little or no knowledge of video creation. Therefore, you do not need to be a skilled animator to use it.
The best thing about Doratoon is its ability to bring together and give you access to all animation tools and features that will help you create audience-oriented customized videos. Additionally, Doratoon has made this process easy for the user by availing a vast range of templates to help you find and edit a relative video with ease.
Doratoon Features
Doratoon has
· Customizable templates
· 100+ Animated characters that allows users to change their movement
· 10,000+ Stock Props
· 100M+ Stock Video Clips and Photos
· 10,000+ 2D&3D Background Images
Prominent Features Include:
AI Intelligent Drawing
After drawing a rough sketch, Doratoon's AI predicts the keyframe positions and smooths the curves for you. It leaves behind a precise and clean line drawing, ready to be animated.
The AI also predicts what you want to make, chooses appropriate colors, pencil thickness, and other animation effects. The AI is constantly learning and improving predictions based on your personal preferences.
Auto Lip Sync
Doratoon takes care of the lipsync for you, so your characters always look like they're speaking in perfect sync with the audio. It creates dialogue or monologues when one simply types in the text with this feature.
Motion Graphics and Advanced Animation Effects
Doratoon comes with a wide range of motion graphics and advanced animation effects that you can use to create animated videos. The best part is that the process is simplified; even beginners can create stunning videos with little effort.
One-click Publishing
Once done creating your video, Doratoon makes it easy to publish and share with the world. The user can either post directly to their social media or export in various formats for further editing or distribution.
Wide Variety of Footage Styles
Doratoon adjusts the lighting, coloring, and other effects to match your footage preferences. The animator can easily switch between different styles created by professional animators with no hassle.
Footage Combination and Locking
Doratoon gives the user the freedom to combine different footage styles and lock them in place for a more polished look. You can also change the order of your footage to create unique effects.
Doratoon allows you to import footage, characters, and props into a simple interface. From there, you can drag and drop them into the timeline and start animating.
Text-to-Speech Conversion
Doratoon comes with advanced text to speech inbuilt tools, giving you the ability to enter any text and convert it to voice with ease. Additionally, doratoon contains a large library of voice templates, enabling the user to select the voice of their choice. One can easily control the playback speed, and insert breaks as they desire, making Doratoon the best animation software in the market.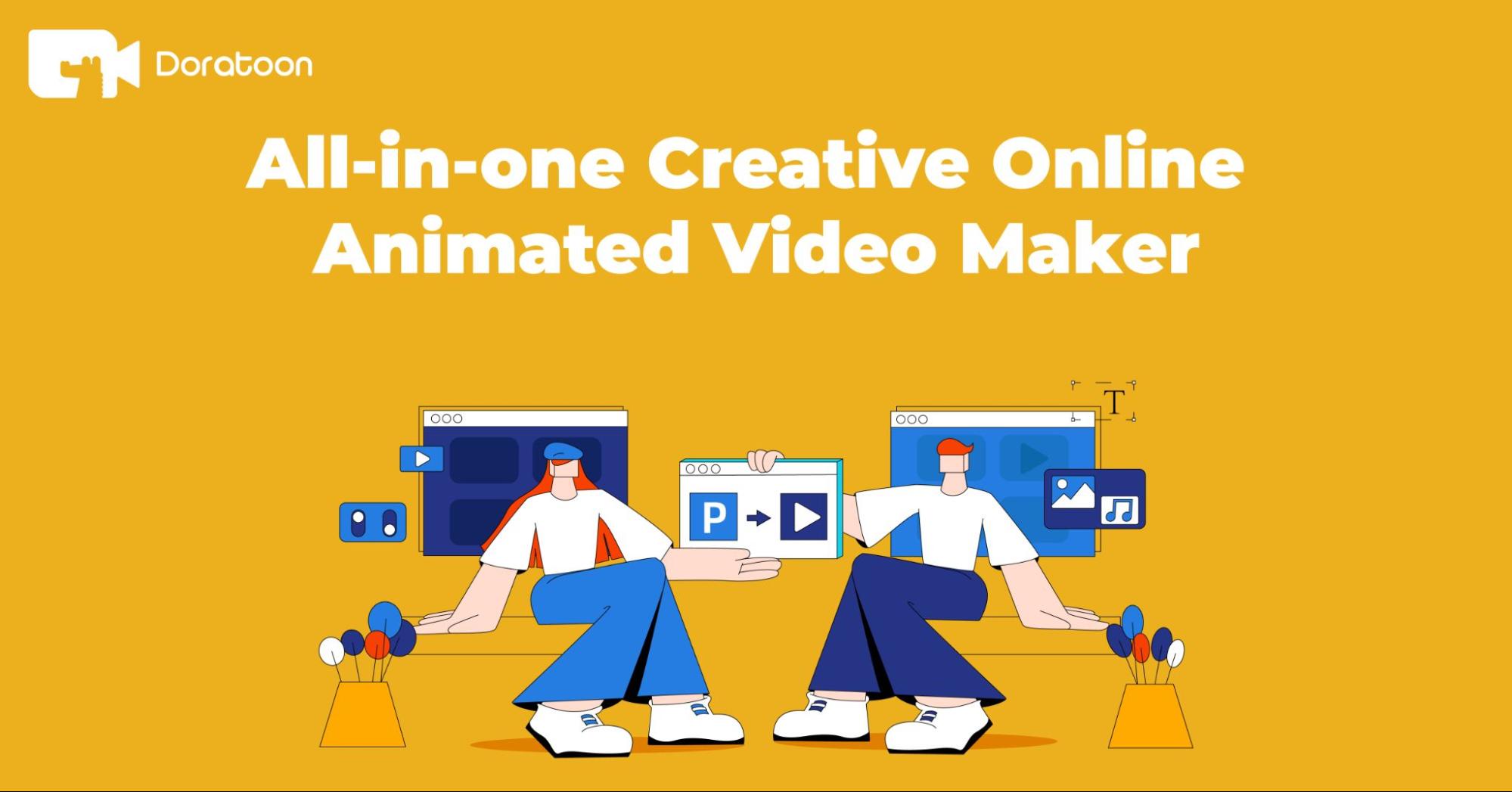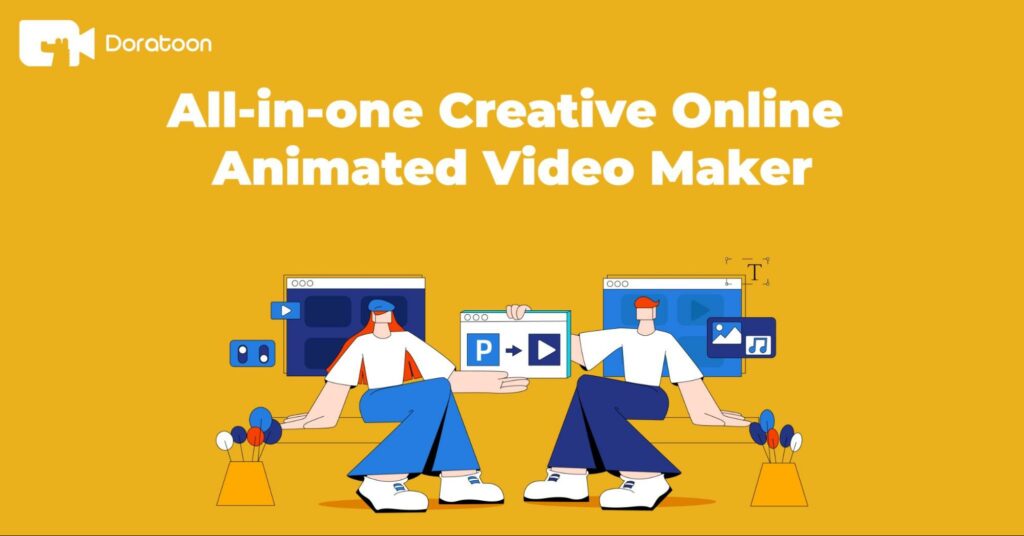 Who Is It Doratoon For?
Doratoon is for anyone who wants to create incredible videos without learning complex software or hiring professionals. The simple interface and intuitive tools make it easy for beginners.
Because trying it is risk-free, you don't have anything to lose if you decide it's not for you. Because it's cloud-based, you can create videos anywhere and on any device.
Using Doratoon, you can create amazing videos in countless ways. Whether it's for entertainment, storytelling, or brand awareness, the possibilities are endless. You'll be surprised at how easy it is to create professional-grade animated videos that everyone will love.
Marketers
Marketers can create ads, promos, presentations, tutorials, and more. Through the animated videos, marketers can market their goods or services in a creative and memorable way. For instance, many people are likely to remember a certain product if the animation is funny or informative.
Business Owners
They can use Doratoon for promotional videos, video marketing material, customer or client communication event invitations. Chairing meetings to communicate an idea takes time. However, an animated video can communicate an intended message within a short time since animation videos are not long.
HR Heads
HR heads can use Doraton for more intuitive communication and interactions with potential or current employees. For instance, it is difficult to train workers without a visual aid. With no animation, it is hard for workers to visualize how the company operates. Through animation, workers can understand how the company works by viewing animated videos.
Video creators
Whether you're an aspiring filmmaker or a casual YouTuber, Doratoon gives you the ability to bring your ideas to life. It is rather boring to sit through a video where the creator explains a concept throughout. With animation, the viewer gets engaged and intrigued with the creator's video.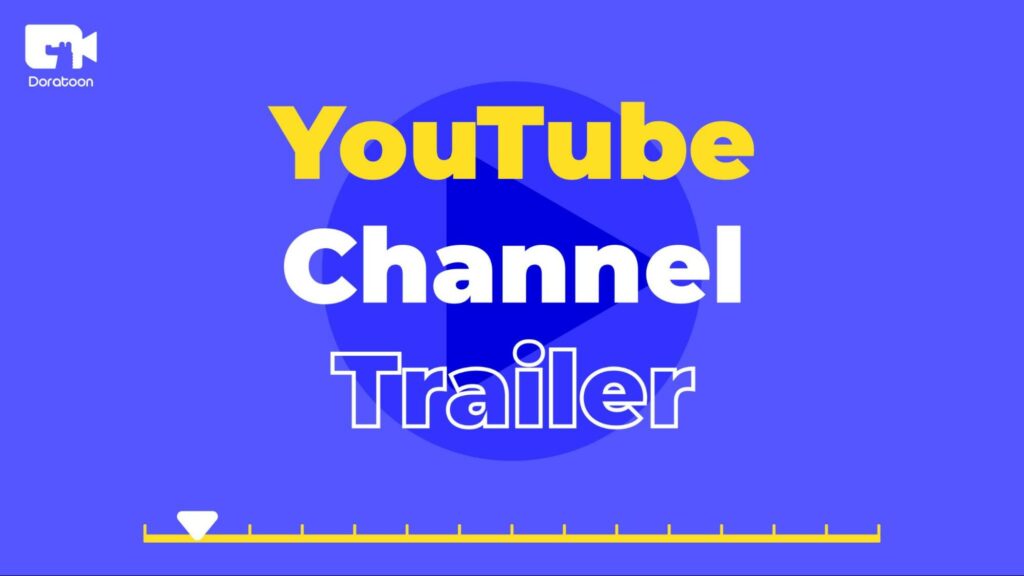 Educators and Students
Doratoon can be used in school, college, or university classes to create presentations, infographics, and more. It is not uncommon for students to doze off during a three-hour lecture. Students are likely to pay more attention when a teacher includes animation in their instruction.
Anyone Who Wants to Save Time and Money
Doratoon lets you create complex videos without hiring a specialist or learning expensive software. You can also customize it to your needs, allowing you to make high-quality content quickly.
Anyone with A Creative Bone in Their Body
Doratoon is perfect for anyone with a creative mind and the desire to create something entertaining. For your creativity to be noticed, this tool becomes key. How else would you know a good animator if they did not use the animation tool?
Doratoon Pricing
Doratoon has a two-month free trial, but the pro version has more features such as:
· Ability to add royalty-free objects and music
· Access to hundreds of templates
· Unlimited exports
· Right to commercial use
· Unlimited storage space
· Ability to create any length videos
· Access to deleted files within 30 days
The trial version has limited storage space, templates, fonts, and soundtracks.
And here is the price for the plans and the features to expect
Basic Plan: $0 per month and expected unlimited exports, Doratoon watermark and free content
Pro Plan: $19 per month and get 20 GB storage, HD 1080p resolution and access to pro and free content
Pro Plus Plan: $49 per month and get 100 GB storage, access to all content and commercial use rights
Pros of Using Doratoon
· It is beginner-friendly software.
· You don't require prior experience to create incredible videos and animations.
· The software has a wide range of features, tools, props, and templates for your use.
· You can customize whatever you want on the video or animation.
· It is affordable- You can use the free animation software for a start
· It can increase ROI
· Simplifies communication
· Customizable to your audience needs and preferences
· Accelerates brand awareness campaigns and builds trust
Cons of Using Doratoon
· The storage space for the free trial is limited
· You have to subscribe to the pro version or higher to use AI features
· The software can be slow at times
· Limited features for the free version
· The VIP account costs more.
Some Testimonials


Bottom Line
In conclusion, the pros of using Doratoon outweigh the cons by a wide margin. This software is perfect for anyone with a passion for animation, and it's affordable and easy to use.
With this application, you will hardly run out of stock videos to use. You will be able to design presentations in an interesting way with animation. If you're looking for an intuitive way to communicate with employees, customers or clients, or want to create incredible videos on a budget, then Doratoon is the solution for you.