The smartphone manufacturer Doogee is known to build some affordable smartphones. But, to come into the limelight and gain some catchy headlines, one needs to create something different–the upcoming Doogee Mix 4 tries to do the same.
Popular YouTuber Mrwhosetheboss recently got to unbox the Doogee Mix 4 prototype. When you first look at it from the front, it strikes as an entirely bezel-less smartphone with a surprising 97% screen-to-body ratio. Unlike the recent iPhone X-copycats running Android, it doesn't need a notch to house its sensors and cameras.
The smartphone can pull this off with its sliding design. The back portion of the smartphone can slide up and reveal the front camera and earpiece. As a result, the phone is thicker than current flagships, but its small form factor should appeal people.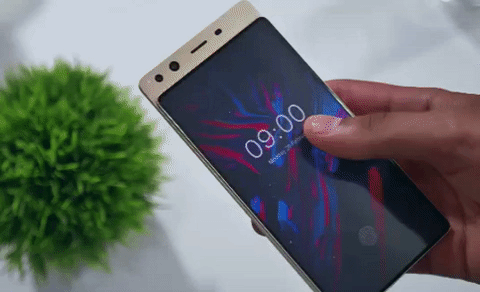 The sliding motion can also be used to perform different useful tasks that make sense; it can answer calls or fire up the camera app to take selfies.
The phone also plans to bring an in-glass fingerprint reader in the final shipment. However, as it's a dummy model, you need to take its features with a grain of salt.
Let's hope that Doogee Mix 4 sees the light of the day later this year. It's good to see some companies trying to do things differently by coming up with innovative concepts.
Did this truly bezel-less smartphone excite you? Do share your views in the comments section below.