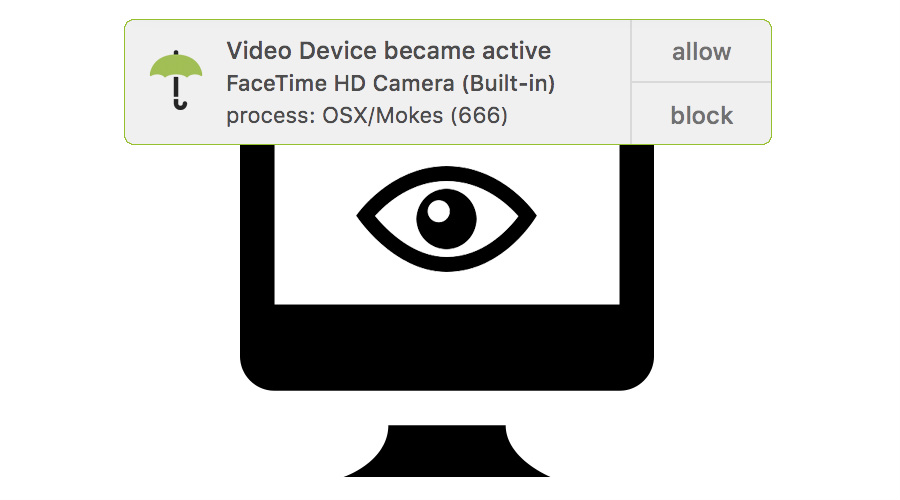 Short Bytes: It is a known issue that a hacker can access the webcam and mic on your device without your consent and awareness. You can take the help of a tape but it can't be considered a wise solution. An ex-NSA hacker has created an anti-spying tool for OS X which alerts you when an application tries to access the FaceTime camera and mic.
A
few months ago, Mark Zuckerberg uploaded a picture of himself sitting inside Instagram headquarters. An observant mind Chris Olson was vigilant enough to see a tape on his laptop's webcam and mic.
Not only Zuckerberg but the tape on webcam trend is growing among the internet users. Especially the ones who hate being secretly watched by someone. It's possible that someone might watch you doing Gangnam style in your room or having a private conversation.
3 things about this photo of Zuck:

Camera covered with tape
Mic jack covered with tape
Email client is Thunderbird pic.twitter.com/vdQlF7RjQt

— Chris Olson (@topherolson) June 21, 2016
Covering the webcam with a tape can be a considerable option and would be equivalent to covering the eyes of the person trying to watch you. But what if you feel the need to use the webcam sometime? You can remove the tape for a while and have a conversation.
An ex-NSA hacker has created a tool called OverSight. The task assigned to this tool is to keep an eye on what applications are trying to access your webcam. It is created for OS X (macOS) and gives you an alert when an app uses your FaceTime HD camera and mic.
OverSight doesn't spare any app, even the authentic ones like Skype. Macbooks have a LED light which turns green to indicate that the webcam is active. But methods have been devised to stop that LED from turning on. So, tools like OveriSight comes handy in such situations. And the mic doesn't have a LED indicator, by the way.
The creator of OverSight is Patrick Wardle who has worked for NSA in the past. "I want to know who and what is using my webcam," he told Motherboard.
✈️ to VirusBulletin, testing tool to detect surreptitious webcam recordings 📸 Talk 2morrow: https://t.co/6MgifK3c3G #airplanemode #VB2016 pic.twitter.com/sO9AgpUOs0

— Objective-See (@objective_see) October 6, 2016
Currently, he is the Synack's director of R&D. He loves to create security tools for his Mac computer. OverSight is one of the many tools he created in the name of his one-man company Objective-See LLC.
The app requires elevated privileges in order to kill the process trying to access your webcam. And detecting that a process is spying on you is not easy as it seems.
"There is not easy way to determine what process is using the webcam, when the camera is activated. Worse, there is no direct indication that a new process is accessing an existing session. Thus OverSight has to perform various tests and has to poll the system (only when the camera is active) in order to determine what process(es) is/are accessing the camera. This takes a few seconds…mahalo for your patience ;) ," the FAQ reads.
At last, you have something you can count on. And it might prove to be a better option than putting a tape.
You can find more info about OverSight on its Objective-See's website.
Did you find this helpful, tell us in the comments below.
Also Read: Just 24 Hours! Teen Hacker Jailbreaks Apple iPhone 7