I woke up this morning with the news that Samsung's $2,000 Galaxy Fold is facing broken screen issues already. Many reviewers who got their hands on the folding smartphone complained that either a part of the screen has started malfunctioning or there are bumps at the part where the screen folds.
A broken and malfunctioning display is one of the most apparent problems that comes to everyone's mind when we talk about foldable smartphones. Samsung started working on the foldable display technology way back in 2011, and now it's 2019. If the tech giant has failed to overcome the most obvious complication of the technology after spending 8 years, the reliability of foldable displays indeed raises eyebrows.
You can argue that Huawei's Mate X won't face the same fate as Galaxy Fold, but I believe that foldable display technology is still in the infancy stage and there would be certain caveats.
Here's why I believe that you shouldn't purchase foldable smartphones in 2019 —
1. Design – Lack of definitive design
The first and foremost reason why I wouldn't recommend foldable phones in 2019 is the lack of a definitive design. As of yet, we've seen Galaxy Fold which folds inwards, and Mate X folds outwards. While Folding inwards exposes hinges and makes the foldable smartphone not so aesthetically pleasing, Mate's outward folding screen hides the hinges but makes the display prone to scratches as the screen is on both sides.
https://gph.is/g/4wkAqw4
Moreover, when the Galaxy Fold folds, it looks like two phones are stacked atop each other which makes the phone bulky. Mate X also looks bulky when folded despite its aesthetically pleasing design.
https://gph.is/g/4LoWydZ
In this era of super sophisticated and slick looking devices, such bulky smartphones would not be preferred by most people. We'll have to wait for the manufacturers to come up with sleek and comfortable ways to carry foldable smartphones which is undoubtedly not happening any time soon.
2. Software – Standardized UI is needed
The next issue with current foldable smartphones is software. There is a lingering uncertainty around the user interface of foldable phones. We're unaware how the apps will be integrated into the folding displays. Google has said that Android will natively support foldable phones to make sure that users get to enjoy the most prominent feature of this technology – screen continuity.
We just announced support for foldables at #AndroidDevSummit, a new form factor coming next year from Android partners.

Android apps run seamlessly as the device folds, achieving this form factor's chief feature: screen continuity. pic.twitter.com/NAfOmCOY26

— Android Developers (@AndroidDev) November 7, 2018
In my opinion, multitasking is one of the most significant benefits of foldable displays, and Google needs to ensure that app developers make apps that have the capability to let users enjoy on a bigger foldable screen while opening different apps on the two screens.
We'll have to wait until OEMs adopt a standardized approach and app developers also have their task cut out for the same. Android Q is also working to bring native support for foldables.
3. Price – Exorbitant, extravagant and rich-friendly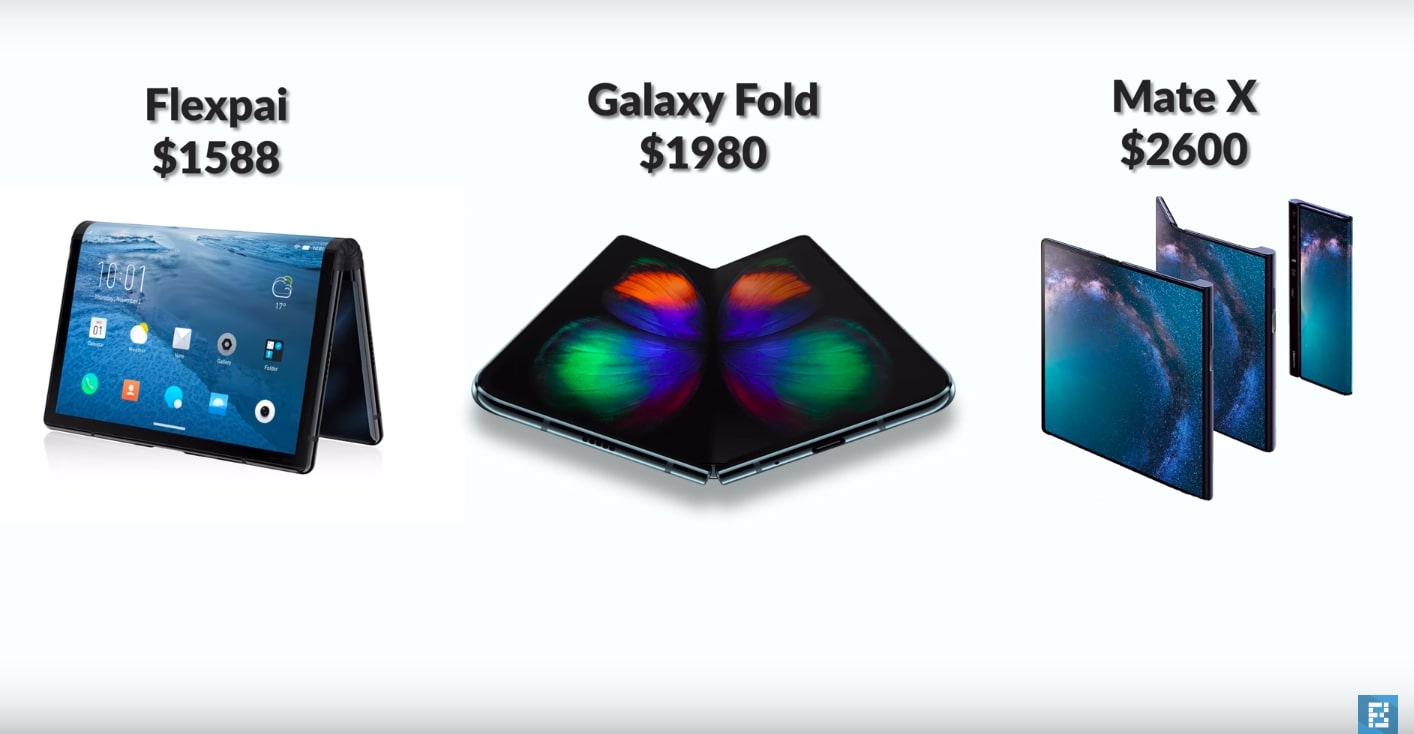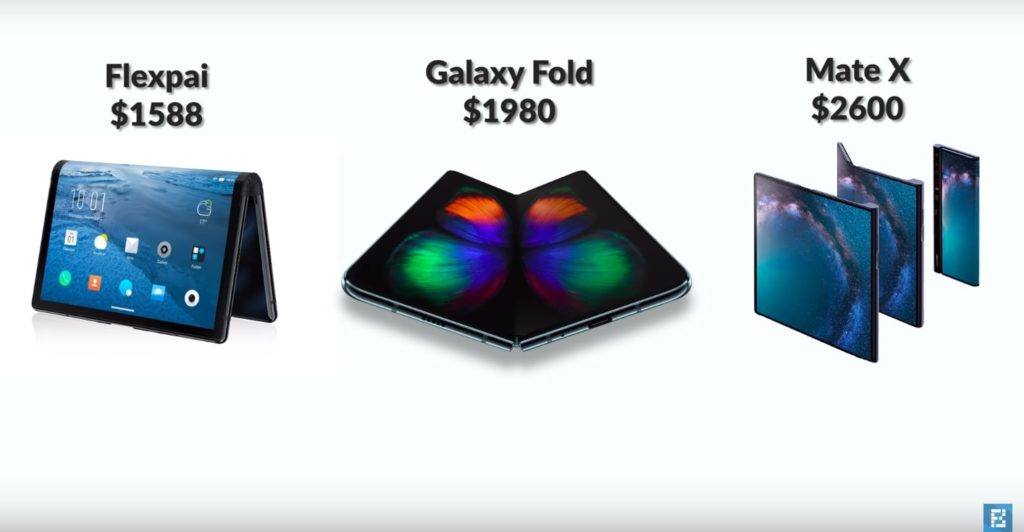 Galaxy Fold costs $1,980, Huawei Mate costs $2,600 and Flex Pai costs $1,588. The selling price of these phones is extremely high. If you want to enjoy the perks of two devices – a smartphone and a tablet, you can easily buy a flagship device for $1,000 and a premium tablet for $800.
I agree with the benefits offered by the 2-in-1 device but spending $2,000 on a device carrying a nascent technology doesn't seem sensible. I would rather wait for the second generation devices that, I am expecting, would be priced under $1,000.
4. Durability – Fold, unfold, crack
Samsung Galaxy Fold's display has already started cracking for some users who got their hands on the device. There have been issues of bulging displays near the hinge and blackening of the display near the hinges. This raises questions about the durability of foldable devices.
https://twitter.com/stevekovach/status/1118571414934753280?ref_src=twsrc%5Etfw%7Ctwcamp%5Etweetembed%7Ctwterm%5E1118571414934753280&ref_url=https%3A%2F%2Ffossbytes.com%2Fgalaxy-fold-is-suffering-from-the-most-obvious-issue-broken-screen%2F
The screen on my Galaxy Fold review unit is completely broken and unusable just two days in. Hard to know if this is widespread or not. pic.twitter.com/G0OHj3DQHw

— Mark Gurman (@markgurman) April 17, 2019
Huawei's Mate X has not been made available to consumers as of now. Therefore, I cannot comment on it. But I doubt the durability of folding displays. It would be better to wait and see the issues faced by the new tech rather than being a part of this experiment given the lavish price tag of foldable devices.
Should you buy a foldable phone in 2019?
I would say no. This is the first generation of foldable phones, and it makes sense to wait for the second generation or maybe third generation devices to solve the enlisted issues; rushing into the trend is currently a costly affair. I am not against the technology, but I am not in favor of spending a fortune on a technology which is yet to prove its worth.
What are your views about buying a foldable smartphone in 2019? Tell us in the comments section.