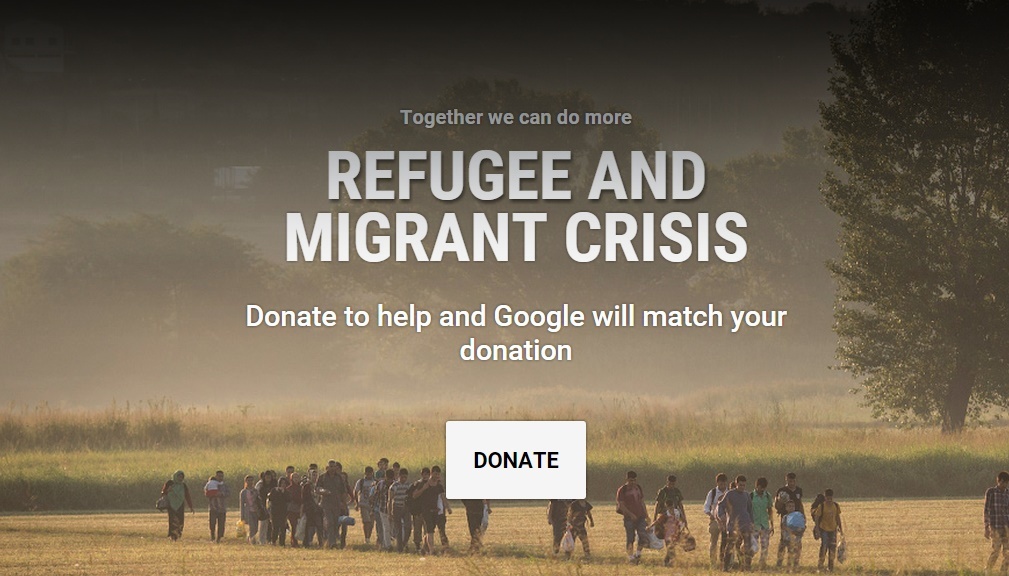 Short Bytes: To help the Syrian Refugees, Google has pledged to match the donations made by you. The company has launched a campaign to raise as much as $11 million. Know how to help.
T
he deep Syrian crisis of the Middle-East isn't hidden from anybody and millions of refugees are leaving their homes and fleeing to Europe. To help the Syrian refugees, Google has pledged to match individual donations to raise as much as $11 million. The company has teamed up with Save the Children organization to launch a new global donation campaign.
For every $1 donation made at google.com/refugeerelief, Google will itself donate $1. The tech company has pledged to donate up to $5.5 million (10 million Euros) to raise an amount of $11 million. This amount will be shared equally among four nonprofit organizations working to help the refugees in Syria, Iraq, Libya, Yemen, Iraq and Afghanistan.
It should be noted that the company has already donated more than $1 million to help the charitable organizations in their relief efforts. With its new initiative, Google aims to encourage the users to donate more and ultimately raise $11 million. The four nonprofit organizations that will get this money are:  Save the Children, U.N. High Commissioner for Refugees, the International Rescue Committee, Save the Children, and Doctors Without Borders.
Also read: Anonymous Wants to Completely Erase ISIS from the Internet
On its One Today donation page for Syrian refugees, Google writes: "Your donation will go to Network for Good, a donor advised fund, and will then be distributed to four nonprofits providing aid to refugees and migrants."
"These nonprofits are helping deliver essential assistance –  including shelter food and water, and medical care –  and looking after the security and right of people in need. Google will cover all processing fees so that 100% of your donation goes to where it is needed most," the company adds.
Please visit google.com/refugeerelief and donate to help the Syrian refugees. Share the article with your friends and family to spread the word.