Short Bytes: Some hackers, who call themselves Pro_Mast3r, have managed to hack Donald Trump's website and deface a CloudFlare server. The server in question is associated with campaign donations. Currently, the server is offline. In another development, Congressman Ted Lieu has said that Trump's use of an insecure Android phone demands an investigation.
W
hile numerous speculations are continuously being made regarding Donald Trump's unsafe website and smartphone, a hacker, who uses the name Pro_Mast3r, has defaced a server associated with his campaign fundraising website.
The hacked server, secure2.donaldjtrump.com, which isn't directly linked to the campaign's home page, is behind CloudFlare's content management and security system, Ars Technica reports.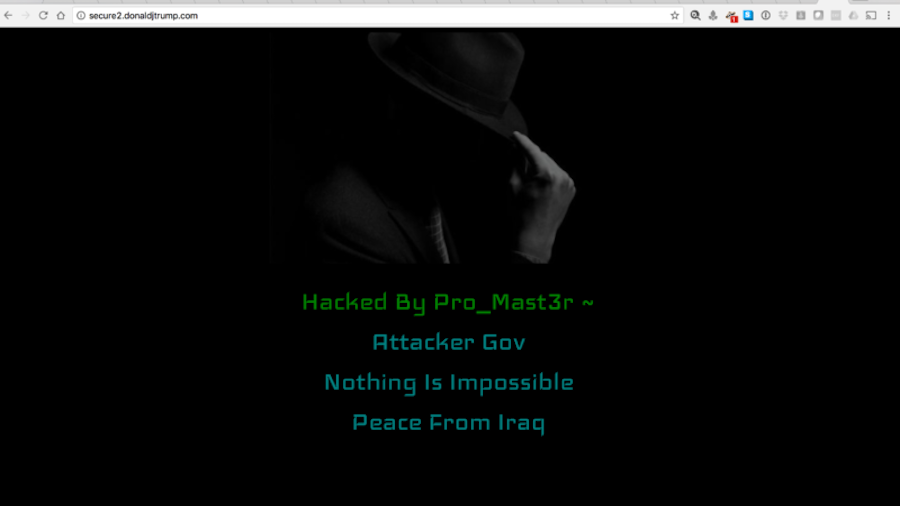 The certificate of the server is legitimate and it looks like a real Trump campaign server. However, the image displayed is linked to some other website. The picture shows the following text:
Hacked By Pro_Mast3r ~
Attacker Gov
Nothing Is Impossible
Peace From Iraq
It's worth mentioning that the source code of the page, which is now offline, contains a link to JS on a Google Code account that's now non-existent. The archive of the script shows that it's not some malware.
In another related development, Democratic Congressman Ted Lieu, on Friday, demanded that an investigation should be launched into Trump's use of an insecure Android phone.
What are your thoughts on this sad state of security and website hack? Don't forget to share your views and feedback.
Bonus Video: 10 Most Powerful People In The World
https://www.youtube.com/watch?v=VzNB14Jblbs