Apparently, former U.S. President Donald Trump is still not over his social media ban. Instead, he intends to get one back at Twitter, Facebook, and the Big Tech. His open criticism of the social media giants has now taken a competitive form as he plans to launch a new rival social network called "TRUTH Social."
Time to refresh our memory. In January, Trump was banned from popular websites, including Twitter, Facebook, and Instagram, in the wake of the Capitol Riots. The decision came after Trump's inciteful post, which falsely claimed election fraud, acted as the flame that started the fire.
Since then, the outspoken business magnate hasn't quite found the online stage to voice his opinions. Yes, he tried attracting netizens with his blog, but that only lasted as long as February in a leap year. However, TRUTH Social, which is likely a full-blown social media platform, could be a more promising bet for Trump.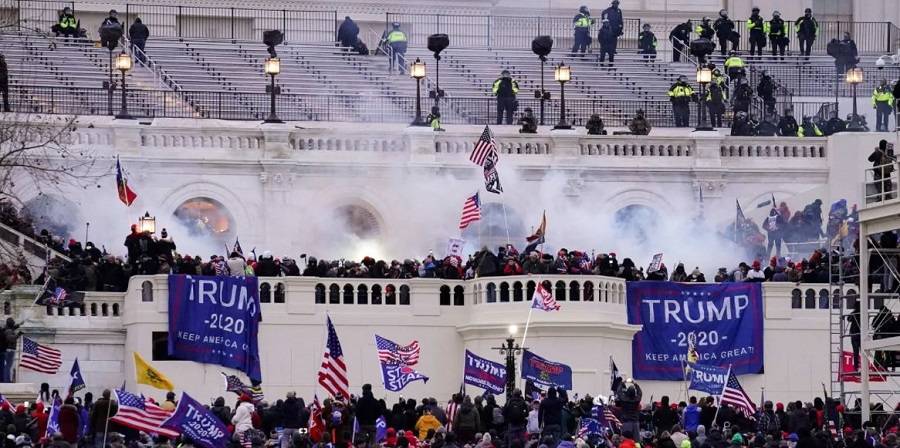 TRUTH Social Could Be An Online Utopia For Conservative Discourse
In a press release, Trump Media & Technology Group (TMTG) announced a merger with Digital World Acquisition Corp. (DWAC). This agreement would eventually launch TRUTH Social, a brand-new social network to take on the likes of Twitter and Facebook.
Expressing his motive behind this move, Trump revealed that he launched TRUTH Social to "stand up to the tyranny of Big Tech." Furthermore, the self-proclaimed "favorite American President" conveyed his surprise at how "Taliban has a huge presence on Twitter" but he does not. His statement panned this status quo and said "This is unacceptable."
Building up anticipation, Trump said, "I am excited to send out my first TRUTH on TRUTH Social very soon. TMTG was founded with a mission to give a voice to all."
Importantly, TMTG's new venture is seen by many as a social platform for the conservative voices in society. Donald Trump Jr's Fox News interview, in which he said "For so long, Big Tech has suppressed conservative voices," consolidates this point. Moreover, TMTG's post stated it wants to rival the "liberal media consortium" – a reference to Facebook, Twitter, and similar spaces.
For those interested, TRUTH Social will launch its beta program in November 2021 for "invited guests" exclusively. The official roll-out will happen sometime in early 2022 for U.S. Citizens. Interestingly, there is no word on when or if it will launch in other countries. Also, Trump's new social media app is up for pre-order on the App Store, whereas TRUTH Social's official website is catering to those looking to apply for joining the invite list.