Under its system requirements, Windows 11 has introduced some big hurdles for users wanting to upgrade their PCs. That's why if they want to run the latest Windows version later this year, they'll have to buy a new Windows 11 compatible laptop.
But what about those who want to stick to Windows 10? After all, Microsoft will support the OS until 2025. But the question remains whether Microsoft will introduce limits for Windows 10 as well – like TPM and secure boot requirements?
No, Windows 10 system requirements will remain the same
Microsoft recently hosted a virtual Windows AMA, where a user asked whether the company plans to make TPM 2.0 (Trusted Platform Module) mandatory for Windows 10 in the future.
Microsoft officials responded to the question and confirmed no changes to the hardware you need to run Windows 10. However, they didn't specifically mention TPM in the answer.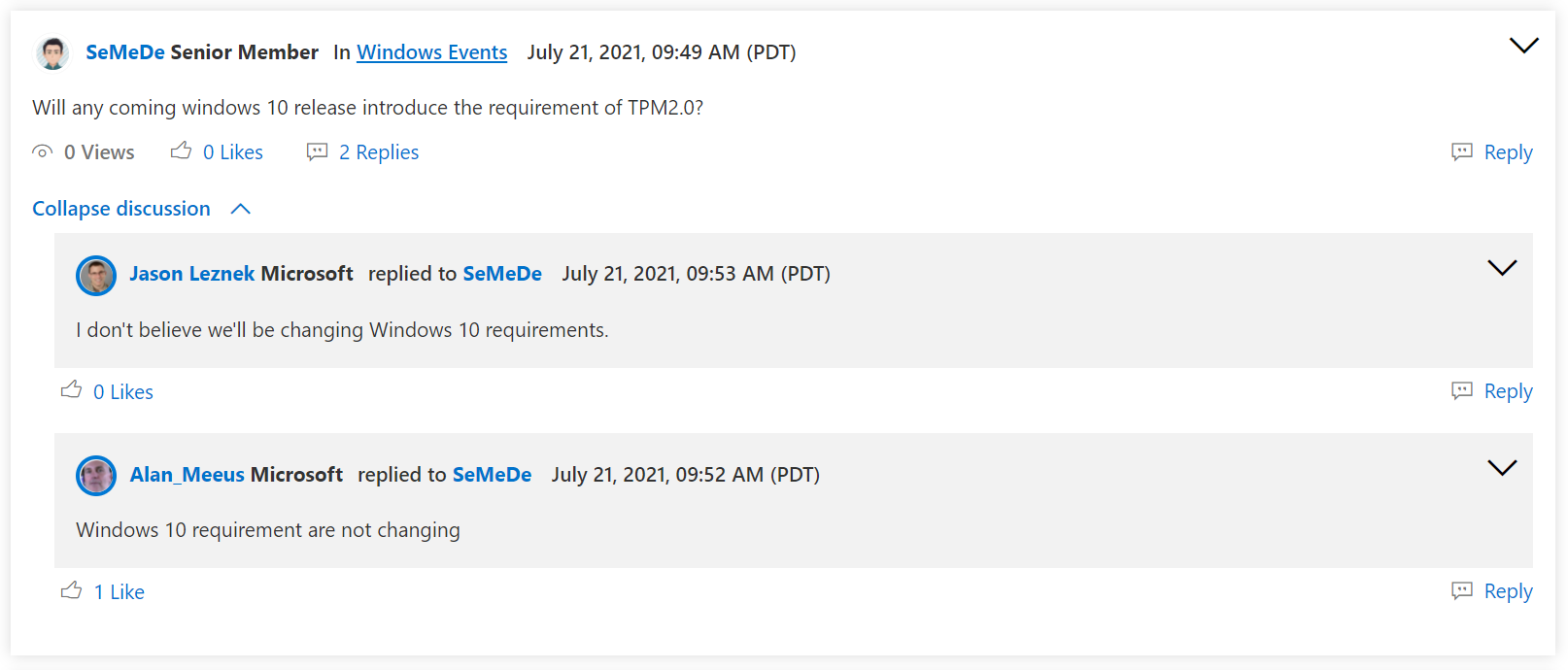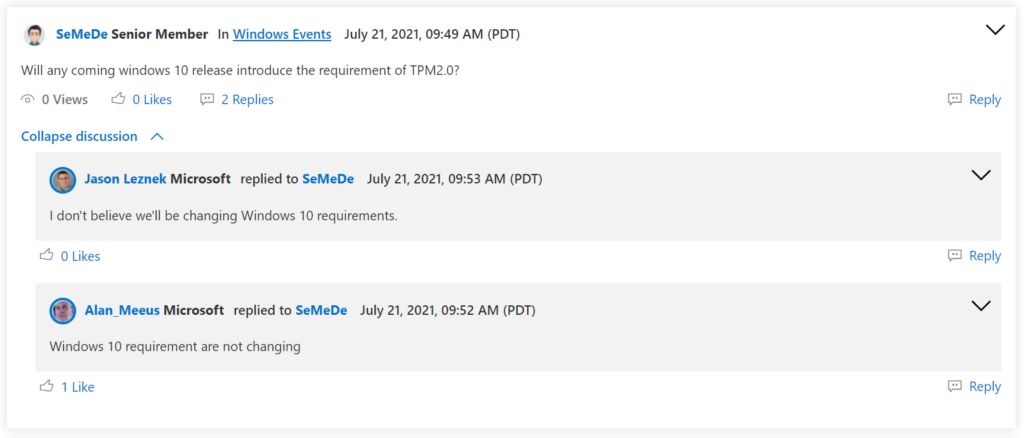 As per current Windows 10 system requirements, the TPM 2.0 chip is not mandatory to install the OS on your machine. In fact, it doesn't even ask for TPM 1.2. But it's a plus point if you have it.
Still, there are around four years left until Microsoft pulls the plug on Windows 10. So, there will be some scope for a change, although it might never happen.
To recall, TPM 2.0 is a security chip that comes loaded in many PCs from different OEMs. It boosts security by encrypting and storing sensitive data like passwords and encryption keys for BitLocker.
TPM 2.0 is a must-have on Windows 11, and people came to know about it when an internal WIndows 11 build leaked last month. Many devices displayed the TPM 2.0 error during Windows installation, indicating either the chip isn't present on the device or can't be detected.
So, will you upgrade to Windows 11 later this year or stick with Windows 10 for some time? Drop your thoughts in the comments section.