Google's Digital Wellbeing app is an initiative for users to keep a track of their smartphone usage and curb the excess. Sadly, the app is not for all; only Pixel and some Android One devices have the perk.
Trying to extend the same (and more) features of the famous Digital Wellbeing app to other Android smartphones, we have a new app, going by the name ActionDash.
Developed by Action Launcher, the app does the same job as Digital Wellbeing; it tells users about his or her usage for a conscious effort to limit it.
Here is an overview of the app:
ActionDash, when launched, shows a Dashboard that has various segregations for ease of usage.
The first section gives the total smartphone usage in the form of a pie chart. The section contains both weekly and daily stats, along with app session length breakdown.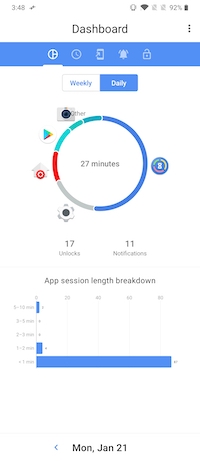 The second section has an overview of the app usage, both weekly and daily with time spent on each app enlisted.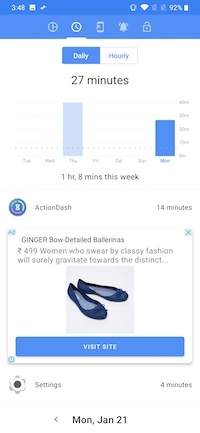 The third section provides the number of app launches in a week or in a day, with the number of launches for all the apps.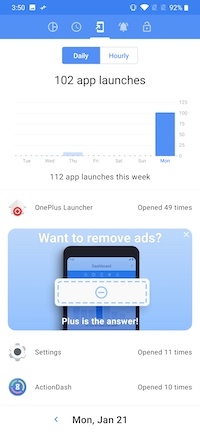 The fourth section gives the statistics for notifications received, weekly as well as daily.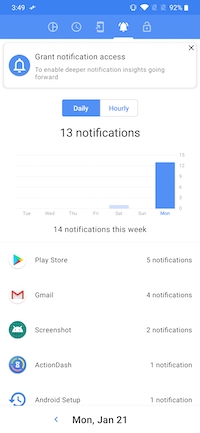 The last section shows the times when the user unlocked his or her smartphone.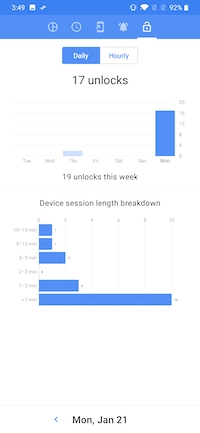 The ActionDash app has various settings which can be enabled or disabled as per the users' choice, with the Dark mode being one of the features.
Additionally, the app comes with the option to be upgraded to ActionDash Plus which will call for the introduction of several new features such as smartphone usage stats for more than just seven days, advanced customizations, an ad-free experience, in-depth usage statistics, ability to backup data, privacy, and much more.
Most importantly, the ActionDash feature is available for all the Android users via the Google Play Store.
Therefore, download for yourself to stay updated about your smartphone habits!