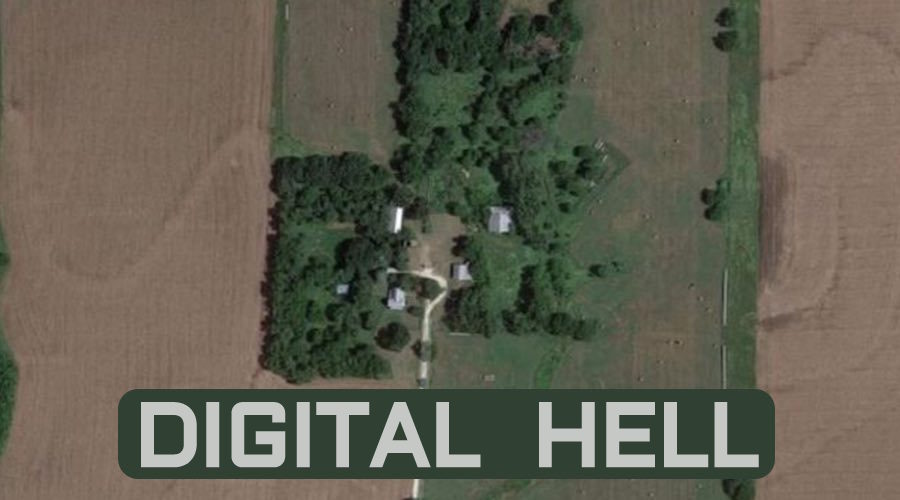 Short Bytes: A couple living in a farmhouse in Kansas were subjected to many visits by the police and federal officials regarding various criminal cases. Their house lies near the center of US and 600 million unidentified IP addresses were linked to their house by MaxMind.
A
couple residing in the remote areas of Kansas has been visited by various police and federal officials on a regular basis. They are not some retired high-rank officials. The visits were made to enquire about missing persons, digital fraud cases, and even child pornography cases.
More than 600 million IP addresses are linked to the house of this couple, James and Theresa Arnold. The couple shifted to the farm house in 2011. So, what was being baked inside the house? It was the result of a technical issue with an IP mapping company MaxMind. The couple's house is located somewhere near the geographical center of the United States of America. The company was using this location as default to map IP addresses for which the location couldn't be identified.
The consequences of the technical glitch were horrendous and affected the lives of the couple. Frequent visits–the very first one happened almost a week after the couple shifted to their farm house–of security officials regarding missing persons, vehicles, etc. were a common schedule for the Arnolds. The couple had no option but to file a lawsuit against MaxMind for the digital hell they had been into.
"Threats began to be made against the plaintiffs by individuals who were convinced that the perpetrator of internet scamming lived at the residence. State investigators — convinced that the plaintiffs had been involved in an identity theft — came to the residence to take pictures of assets," — according to the court documents.
James and Theresa Arnold have sued MaxMind for $75,000.
According to the plaintiff's attorney, the police visits happened in the last month also. "My clients have been through digital hell. The most vile accusations have been made against them – such as that they've been involved in child pornography. What impact would it have on your life if someone accused you of being in child pornography? Obviously, it's horrendous," he said.
MaxMind's co-founder said earlier that they haven't "advertised the database as determining the location down to a city or zip code level". They never claimed that their "database could be used to locate a household".
The company has changed their default IP location to water bodies. This would probably prevent future digital failures and sufferings like the Arnolds. The reports say that MaxMind has declined to make any comment on the issue as the legal proceedings are still going on.
If you have something to add, tell us in the comments below.
Also Read: How To Change IP Address in Windows 10: A Visual Guide