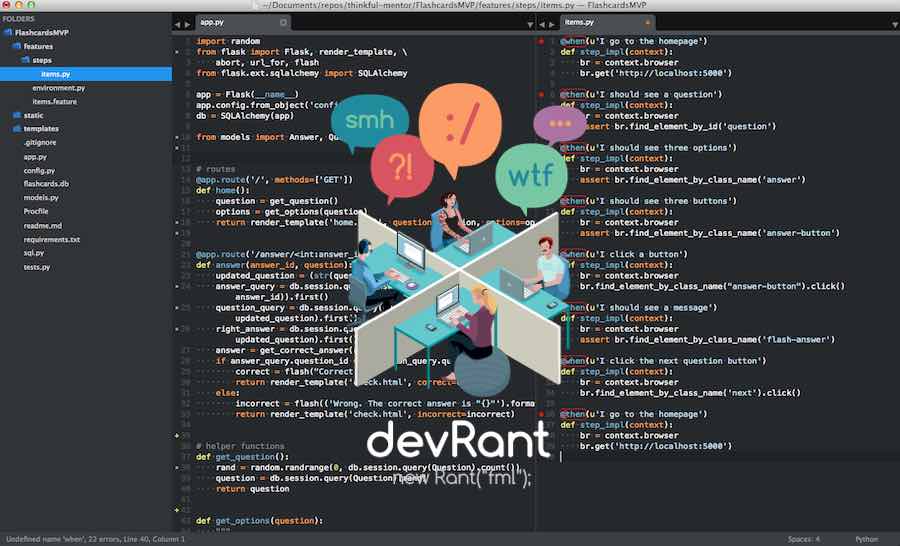 Short Bytes: devRants is an app that was created specifically for developers who want to laugh at things happening around them, vent their frustration and move on. I'm sure that you'll love this different kind of lighthearted community. Happy ranting!
A
re you a developer and working as a software engineer at some company? You might be in love with the work you're doing but there are some unavoidable moments when you want to rant about your manager or customer — right?
With the same aim in mind, devRant — a community dedicated to the needs of developers — was created. Very often developers take the Twitter-route to vent their frustration, but their most tweets go ununderstood by the normal twitterati.
Solving that problem, devRant gives you the option to stay anonymous by choosing random username and you are good to go. You can use GIFs, post memes, or share angry links with your code-loving friends.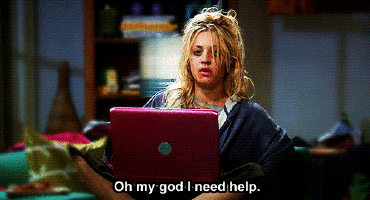 Just like other social platforms, other users can see your post and comment on them. They also have an option of voting a post up or down.
So, devRant tries to act as an edgy place where one can take a break from getting the job done and laugh about common things in their code-filled lives.
At times, you can also go ahead and do some serious discussions and get advice from fellow developers.
Here are some screenshots: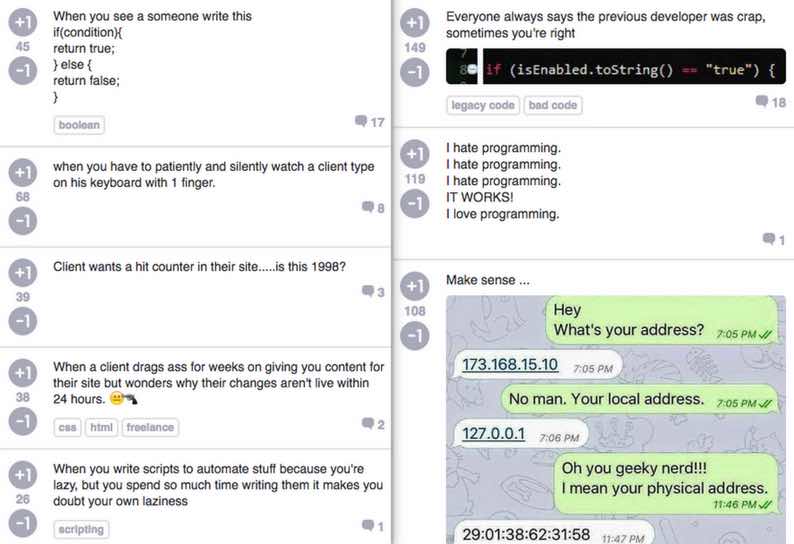 At the moment, devRant is available for free on Android and iOS. While the web version of the app is under development, you can also enjoy devRant feed on your desktop.
Go ahead, I know there are so many complaints to make!