2021 was arguably one of the best years for the App Store in its history. It set a remarkable sales record as app developers raked in an aggregate of around $60 billion from iOS users. This figure takes into account app sales as well as the cut from in-app purchases.
Thanks to a scintillating year, the total amount shelled out to App Store developers since its launch in 2008 now stands at $260 billion. This means 2021's share alone makes up almost 25% of the revenue dished out by the App Store in its lifetime.
These official numbers and stats derive from Apple's recent press release that looked back at its performance in the previous year. Apart from the App Store, the report also summarized how well Apple's other services, such as Apple TV+ and Apple Music, fared.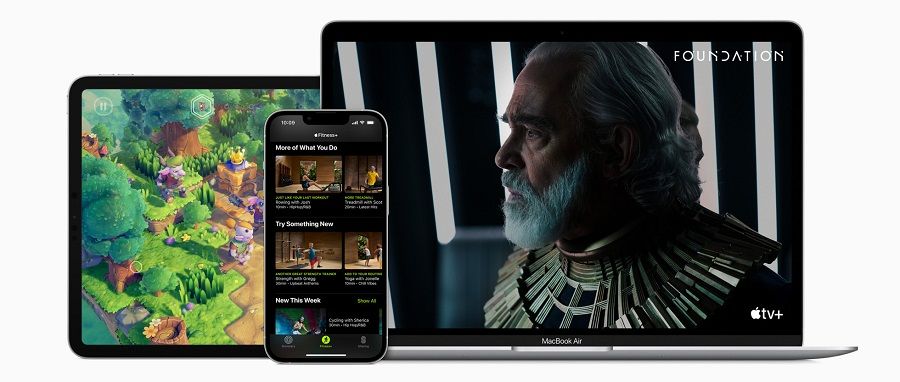 Apple Services: 2021 Highlights And 2022 Roadmap
In the words of Senior VP of Services Eddy Cue, "Apple's world-class portfolio of services proved essential in 2021, as people worldwide sought new ways to keep entertained, informed, connected, and inspired." He revealed that the Cupertino giant boasted a total of 745 million paid subscribers across its various services.
Moreover, the report announced that, between Christmas and New Year's Eve, Apple experienced the best revenue figures than ever before around the same time. It noted stellar double-digit growth in earnings across the same festive week compared to 2020.
Apple also mentioned the progress of Wallet, a digital app for storing IDs, coupons, tickets, etc. In 2021, the iOS community in the U.S. and Canada used approximately 30 million NFC tickets stored in their Wallet.
Besides reflecting on the company's growth in the past, the press release also contained some plans for the future. The iPhone maker revealed that American users in participating states would be able to store their state IDs or driver's licenses in the Wallet app. According to Apple's website, the update will roll out sometime in early 2022.
Furthermore, Apple Music will soon feature a dedicated classical music service, thanks to its acquisition of Primephonic in 2021. Apple Maps is also set to add more Canadian cities, such as Vancouver, Montreal, and Toronto, to its 3D map feature, introduced last year.