If you asked what's the minimum RAM required to run Windows 10 on a computer, then many people would recommend a 2GB chip at the least. In fact, if you have the budget, you can keep on adding more RAM all the way up to 2TB.
Many of us think that Microsoft's operating system is a resource hogger, and it might be true up to some extent. But a developer named Sakura Nori has managed to shake our belief. Nori was able to run Windows 10 while using just 192MB of RAM.
However, the developer did so by installing Windows 10 1909 November Update on a VirtualBox machine. Nori then went on to share the screenshots of the unbelievable success on Twitter with the caption, "It works!"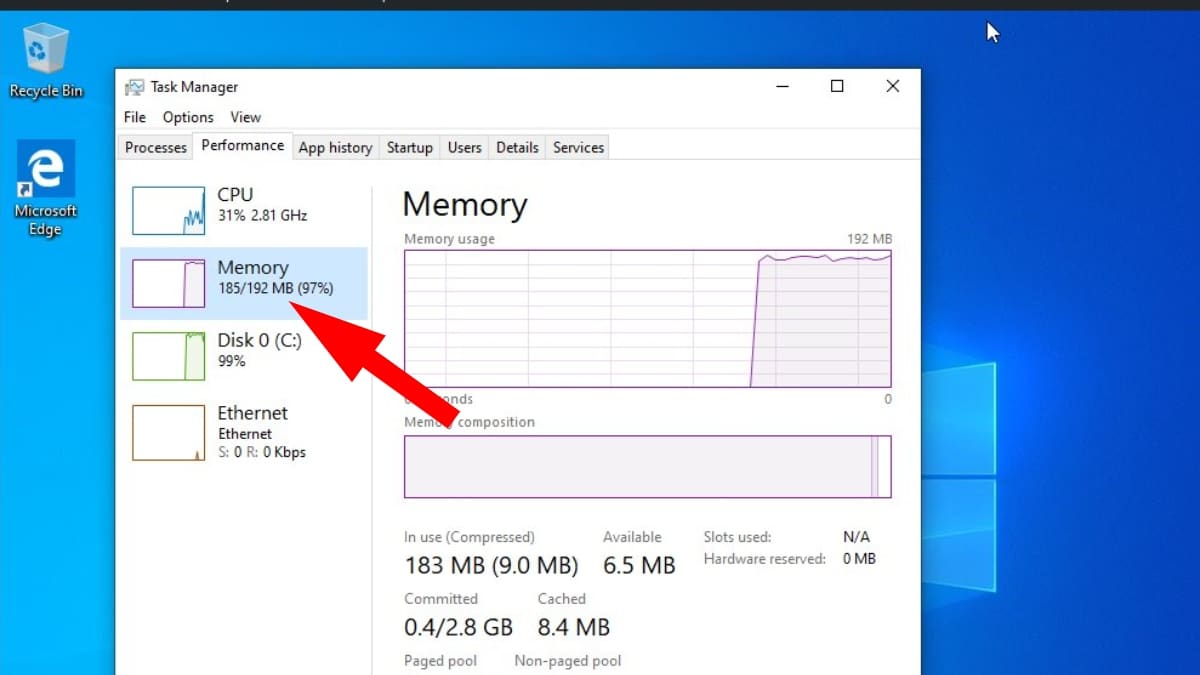 Nori's claims sound easier said than done, and we wouldn't be surprised to see people questioning the experiment. But, thankfully, that doesn't seem to be the case here.
As visible in the image, the dev is running a 32-bit installation of Windows 10 which, on paper, requires 1GB of RAM to run smoothly.
https://twitter.com/0xN0ri/status/1245594635537268738?s=20
It all started on April 2 when the developer shared a screenshot of Windows 10 running on 512MB RAM. Nori was back again with a working 256MB RAM Windows 10 installation.
However, the story reached a dead end when the RAM capacity was lowered further down to 128MB, which resulted in a Blue Screen of Death.
Later, the developer happily posted a screenshot of the 192MB RAM Windows 10 installation after the Twitter user @Marcinoo91 them him to do so.
How about 192MB of RAM?

— Marcin (@Marcinoo97) April 2, 2020
Other people followed soon, for example, one Twitter user posted a screenshot of Windows 10 running on 170MB of RAM.
After making so many attempts, Nori concluded that the Windows 10 OS can boot with a bare minimum of 140MB RAM but the LoginUI.exe process won't start. LoginUI is a core component of Windows, and its job is to load the graphical user interface when the OS boots.
Anyway, as it appears, users won't be able to do a lot more than the booting the OS with such a low amount of RAM. That's because all the lags and freezes will come uninvited. Still, if you're planning to revive your old PC using a lightweight Linux distro, then you might want to give Windows 10 a chance as well.
Via Windows Latest