Demon Slayer season 2 is getting better and better with every episode of the Entertainment District arc. Meanwhile, for the waiting fans, you're in the right place. This article will discuss Demon Slayer season 2, episode 7 of the Entertainment district arc release date and time, along with other details.
The fight sequences, the intricately detailed story of the popular anime Demon Slayer keep fans coming back for more. However, before diving into the details about the release date and time of episode 7 in season 2 of the Entertainment District arc of Demon Slayer, let's take a quick recap.
Demon Slayer Season 2 "Entertainment District Arc" – Nezuko's new demon form
In the last episode of Demon Slayer, we saw the fight continue between Daki and Tanjiro. Their fight had some of the amazing fight sequences in Demon Slayer so far, which will hopefully continue in Demon Slayer season 2, episode 7 too.
In the last episode, we got to see more of Tanjiro using the Sun breathing technique. However, it was only for so long that the young Demon Slayer could maintain the form and hold up his hurt body.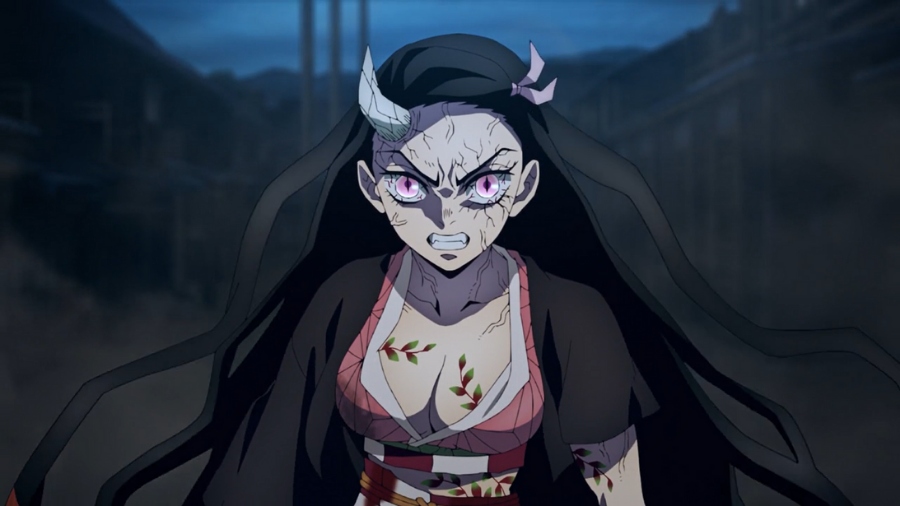 As Tanjiro was about to land the final blow to sever Daki's head, the young Demon Slayer collapsed; having used the sun breathing technique to the limits of his body, he collapsed. That's when we saw Nezuko getting in the fight to save his brother. She kicked Daki's head off her body and stood between them with a menacing aura.
While Daki cut Nezuko's body in half after regenerating her head, it was after Nezuko got up and healed herself, we saw her new demon form. It came as a shock to Daki and the viewers as to how Nezuko could regenerate her body with the speed of an upper-rank demon. Considering the fact that Nezuko has never consumed a human.
Nezuko's new demon form is also called her "Awakened form," having grown a short white horn and a red-green vine pattern throughout her body. Moreover, her menacing aura in the awakened form also got Daki intimidated.
Demon Slayer Season 2 Episode 7 Entertainment District Arc release date & time
Demon Slayer Season 2 Episode 7 of the Entertainment District arc will come out on Sunday, January 16th, 2022. The episode is titled "Transfiguration," and we'll definitely get to see more fighting between Daki and Nezuko in her awakened form.
Fans can watch the latest episode on online streaming platforms like Netflix, Crunchyroll, and Funimation.
As for the release time, episode 7 of season 2 Demon Slayer will come around these timings globally.
Pacific Time: 8 AM
Central Time: 10 AM
Eastern Time: 11 AM
British Time: 4 PM
European Time: 5 PM
Indian Time: 9:30 PM
Australian Time: 2 AM
In case the above-mentioned release time doesn't cover your time zone, you can check your local release time here.