The UWP is dead. That's what the internet and various reports have started to say about the platform. In addition to many reasons, what led to this conclusion is one big announcement made by Microsoft that its app store will now offer support for Win32 games.
Win32 is the same old legacy platform Redmond wanted to get buried in history in favor of the Universal Windows Platform. Turns out, that's not going to happen anytime soon.
Where it all started — History of UWP
In the days before Windows 10 was released, someone at Microsoft thought about the 'One Windows' dream, where a developer could write a single app and it would seamlessly work on a host of devices including PCs, Xbox, Phones, Tablets, HoloLens, etc.
For example, these apps can scale automatically for devices of different screen sizes —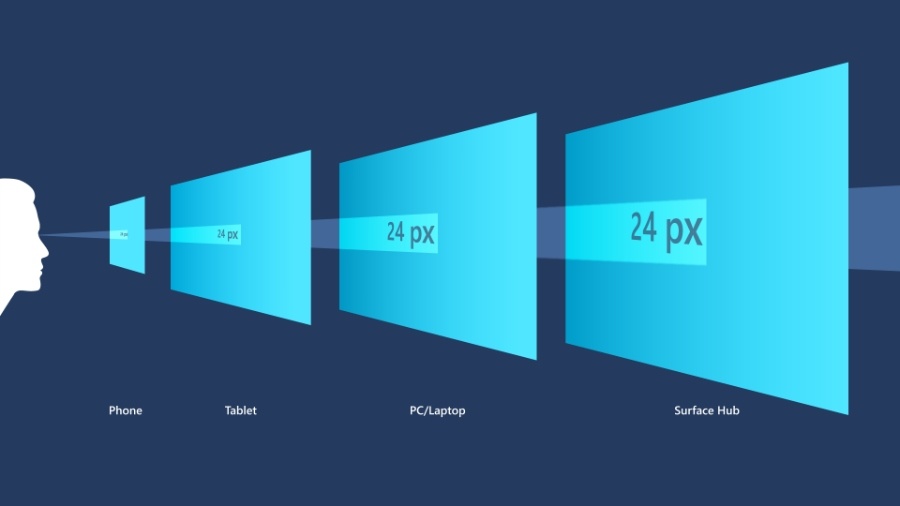 It gave birth to the ambitious Universal Windows Platform (UWP), which didn't turn out to be what it was meant to become. The idea seems nice and ideal in itself because the developer needs to write the code just once and it'll work everywhere.
Here I forgot to mention that the base concept of UWP didn't originate with Windows 10. We had already seen and used the Metro apps that arrived with the release of Windows 8. The OS was a failed attempt by Microsoft as it tried to change the way people used their PCs by replacing the Start menu with a Start screen.
The Start Menu did return with Windows 10 and so did the metro apps, redesigned this time.
My UWP experience
As a loyal Windows user, in the beginning, I was also very welcoming towards the UWP apps popping up on the Microsoft Store. If we talk about the experience, the best you can get is from the ones made by Microsoft.
On Windows 10, Microsoft preloads the UWP versions of different apps like Mail, Calendar, and so on. The UI is streamlined across apps and I am also fine with all those apps updating in the background just like it happens on smartphones.
You also have UWP-labeled apps made by lots of third-party developers that work almost fine. Still, it has failed to provide that overall satisfactory experience that might compel people to make the switch.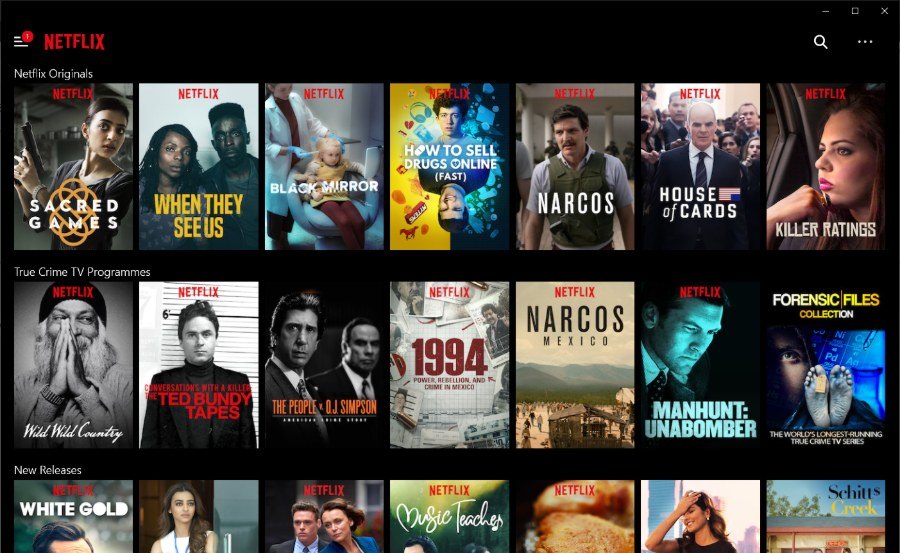 Here, possibly, the worst experience I have had until now is with the Netflix app. But it's more because of Netflix than UWP because it's poorly made. One of the best UWP experiences come with the Spotify app.
The problem with UWP
There are a lot problems with UWP. One of them is that the 'One Windows' dream is all about Windows. Of course, Microsoft did want the developers to settle inside the ecosystem of Windows 10 devices.
In reality, there are other big players out there challenging the dominance of Windows in the open market. Nowadays, more people have a smartphone than a PC. If we look at the OS market share, Android has even outperformed Windows in the numbers game. Although, Windows is still the most used OS on PCs.
Adding to it, Microsoft's failure to put its Windows Phone OS as the third option in front of people was itself a big blow to its One Windows dream and, eventually, UWP. It failed to attract developers and now the mobile OS is almost dead.
Another factor is that these apps don't offer compatibility across Microsoft's own ecosystem. Even though more than a decade has passed, a considerable number of machines are running the older Windows 7 for whatever reasons. All these newer apps are totally useless for a person who has a Windows 7 machine or even Windows 8 for that matter.
This, combined with the fact that fewer people have an Xbox console and even fewer people have access to HoloLens, challenges the very idea of Microsoft's cross-device experience.
On top of that, the various restrictions introduced by the platform also make the situation difficult for developers who are trying to make UWP apps. For example, game developers face issues while adding custom changes and trouble adding support for multi-video card setups. Overall, Microsoft has been criticized for developing UWP into a closed garden where it reserved certain features only for UWP apps.
One of the biggest examples is of Google Chrome, which you can't find on Microsoft's Store. Google did publish a Chrome installer, but it was quickly removed by Microsoft citing Store policies.
Even Microsoft itself has made big changes to some of its products. For example, we now have the Chromium-based version of the Edge browser. It will allow the browser to land on Windows 7, Windows 8, and also on MacOS.
Microsoft's Joe Belfiore told The Verge in an interview that back in 2017, the company was discussing the pros and cons of Edge. They did acknowledge that UWP was of one of the "headwinds" for Edge.
"Our third headwind was UWP. And it's not that UWP is bad, but UWP is not a 35-year-old mature platform that a ridiculously huge amount of apps have been written to," he said.
Problems with the Microsoft Store
If we consider the past experience, when you needed to download some software, you had tons of websites where you could find the download links. That has changed with the UWP apps which you can only find on the Microsoft Store.
Now, Microsoft has done this to improve the security of the apps and to have more control over what gets published. But this could be a reason behind the lower adoption of such apps.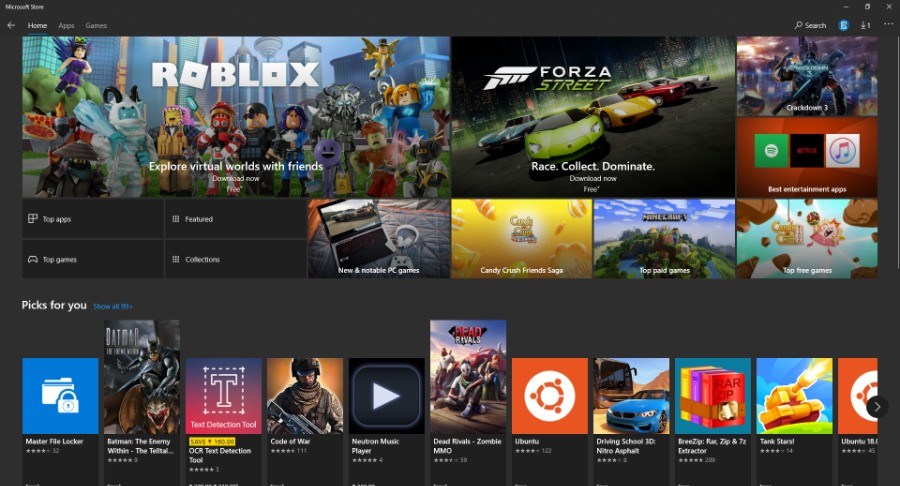 Talking about Microsoft Store itself, I have always had some issues with it. Even though I have been a Windows user all the time, there are hardly very few occasions when I want to use the Store.
In the past, it wasn't as usable as the Google Play Store or Apple App Store. Other than the scarcity of apps, the worst thing I found was the lack of filters making it difficult to find relevant apps. But with time, even though it's a little late, Microsoft is trying to make it better by adding all sorts of filters and app categories.
The thing that surprises me is that despite Windows being such a big platform, even apps like Spotify have very less number of reviews. As of writing this story, Spotify has 125 reviews on the Store.
Could this be a signal that many people still don't consider the Microsoft Store as their go-to place to download apps?
What is Microsoft doing? Is UWP Dead?
Microsoft did realize that sticking to the walled garden wouldn't allow the company to stay in the game for long. That's why they came up with different solutions. Project Centennial (aka Desktop Bridge) lets developers simply package their Win32 apps in a UWP container and publish it on the Store.
Here, Apple came forward and published the crappy iTunes app on Microsoft Store. But it's slightly disappointing because the performance isn't much different from the regular iTunes app.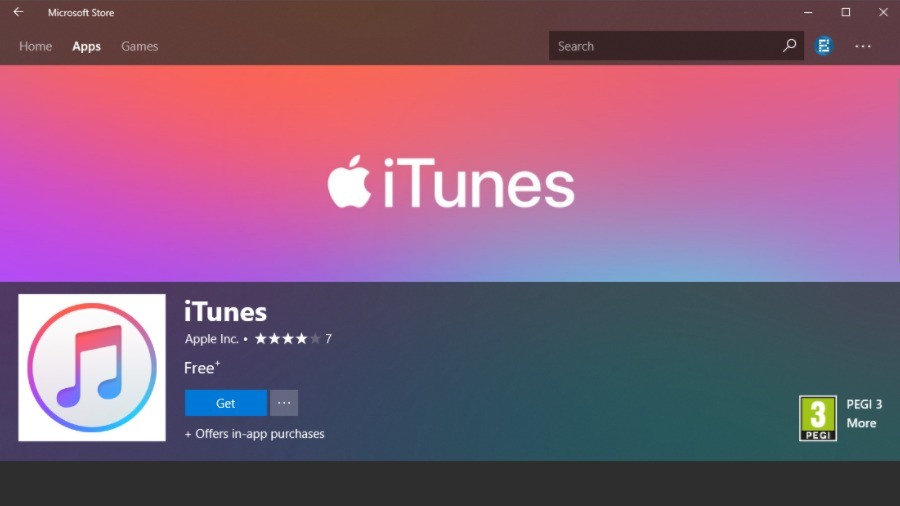 Now in its latest attempt, Microsoft has added full support for Win32 games on Microsoft Store. So, maybe this time the company is able to bring all the popular games to the Store.
Not just Win32, Microsoft is trying to push the newer breed of apps called PWAs (Progressive Web Apps) on its Store. These platform-independent apps, which run in headless browser windows, work almost like native apps and most of the browsers support them.
As far as UWP is concerned, the platform may not have become popular but its underlined concepts and the APIs that Microsoft has developed will continue to improve the apps in some way. Microsoft has already started decoupling different components of UWP so that the developers can easily use them.
Along the similar lines, the company's corporate VP Kevin Gallo told ZDNet that eventually all apps would be called "Windows Apps."
The company is also trying to cope with the failure of Windows Phone as well. It's creating apps for both Android and iOS, and honestly speaking some of them are really good.