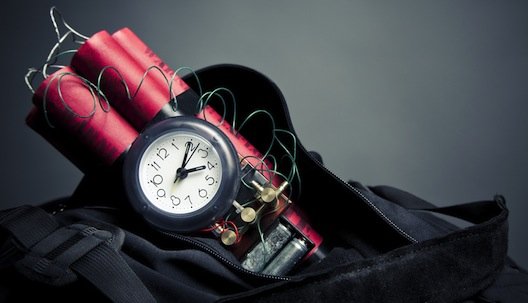 Short Bytes: DARPA, the organization which once invented stealth plane and the Internet, is apprehensive of the fatal weaponry's which are being made out of the common household objects. So, DARPA has decided to do a feasibility study of the same through a program called 'Improv' to replicate the mindset of the adversaries. 
C
all it the advanced technology and term it as a boon or bane but, our world has seen a deadlier progress in the world of weaponary dexterity where the handmade weapons are proving to be fatal against our everyday thought. Keeping that in view, DARPA has announced a new project called "Improv".
Improv invites technologists to propose designs for military applications. The weaponry has to be built exclusively from a commercial software or open source code, or even from readily available materials.
The motive behind the 'Improv' program is to show how easy it is to make a deadly weapon from daily household things. To some, it may seem counterproductive for a federal defense agency to publicly encourage technicians to invent weapons that are easy to replicate.
Also Read: The US Military Wants A Computer to Convert Your Brain Activity Into Binary Code
I think you have to assume that potential adversaries are very smart, and if something can be figured out, it will be figured out. We are trying to get there first.
— John Main, Improv's program manager said.
For the last 58 years, DARPA has funded defense research about looming threats. But, an explosion of innovative technologies has made it easier for adversaries to acquire sophisticated tools easily. Not to be forgotten, it had been the DARPA that invented the Internet, GPS, and stealth planes. However, in the recent times, DARPA has struggled to anticipate the ways in which existing technological advancements can avert their operations and re-forcing to re-plan them.
DARPA's in the surprise business and part of our goal is to prevent surprise. This particular space is one that is difficult to analyze and we're trying a different approach to gathering information that will help us understand it, It really is more about being proactive than reactive.
— said John Main.
These days, cases of public shooting, 3D printed guns, household bomb making and cyber attacks have seen a rise in the US. Keeping these things in the view, the entire program is scheduled to wrap up by the end of 2016. Main says the results may or may not be made public, but promises that DARPA will use them to hone its research aimed at protecting against future threats.
Also read: Marines Test Google's Robot "Dog" to Protect its Soldiers