The world's first 3d printed car is a reality, and it's the Czinger 21C Hybrid vehicle. In a world where there is a boom in electric vehicles and automakers are shifting towards electric. Kevin Czinger, the CEO and founder of Divergent3D, introduced a technology that could revolutionize the auto industry. He made the world's first 3d printed hypercar Czinger 21C, a zero-emission hybrid vehicle.
Czinger is full of advanced technology and performance, and it's super-light, weighing only 1090kg. We can say that it can redefine the definition of innovation. The car houses a $150 million technology setup.
Here's everything you need to know about the Czinger 21C.
Czinger 21C Hybrid Vehicle: Engine Specifications
The hypercar is powered by a 2.88L twin-turbo 80-degree flat-plane crank V8 engine that can spin up to 11,000rpm and produces 930hp. The engine delivers power to the rear wheels. On the other hand, we have two electric motors on the front axle, each powered by a 1kWh battery pack that provides around 160hp. In total, the Czinger 21C Hybrid vehicle makes 1090hp.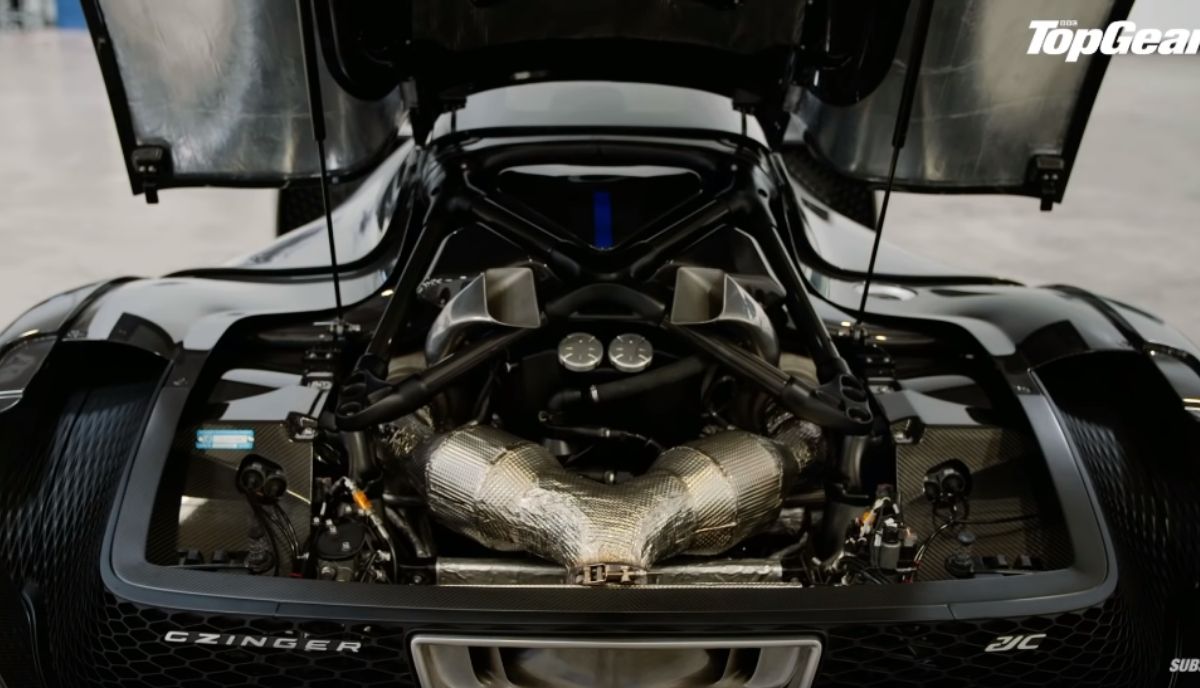 Personally, one of the best parts I like about this car is that it's a zero-emission hybrid vehicle. As explained by Kevin Czinger, the car will be using M100, methanol that uses CO2 from the atmosphere, and combines it with hydrogen using renewable sources.
Renewable energy is stored as a liquid and used as a fuel, resulting in zero-emission. Also, this fuel has 30 times more energy density than a lithium-ion battery.
Furthermore, it also supports Ethanol and regular fuels; you can burn a different type of fuel in this engine. However, using other fuels will lead to some emissions.
Thrilling Performance (Top Speed And Acceleration)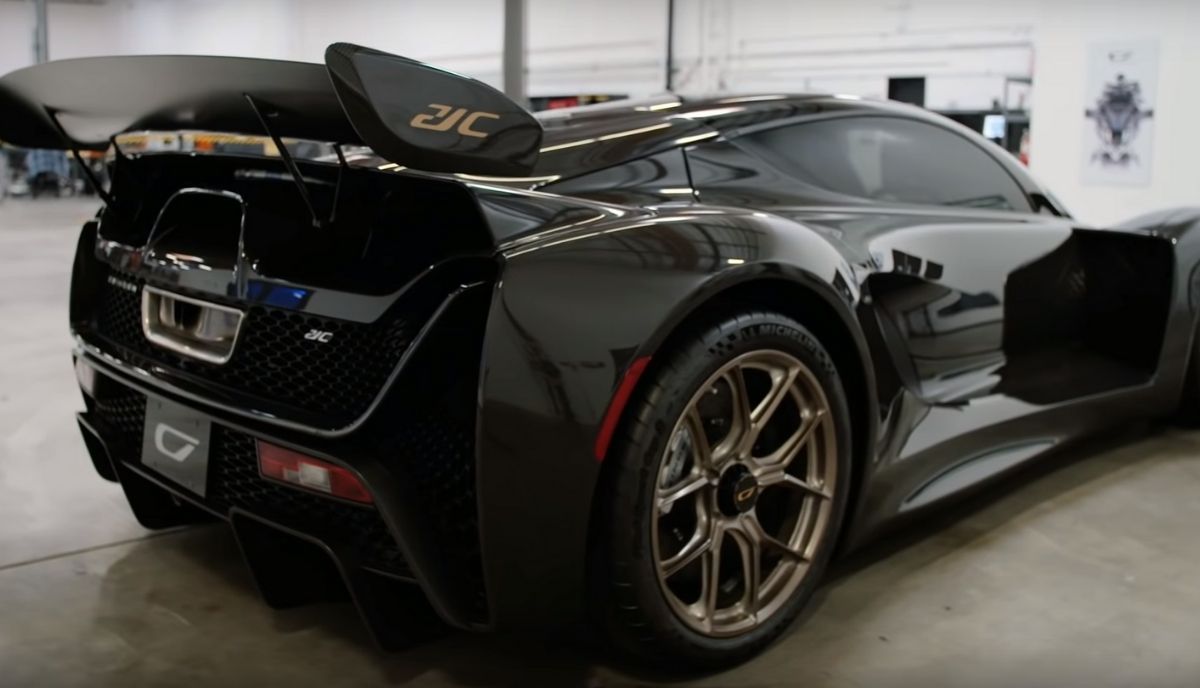 Acceleration
As claimed by the company, it has a godspeed acceleration and can go from 0 to 60mph in just 1.9 seconds, making it one of the fastest accelerating cars in the world. Also, it can go from 0 to 100 in only 3.5 seconds and can complete a quarter-mile in 8.5 seconds.
Czinger 21C owns this crown of the fastest accelerating car by beating supercars like Porsche 918 Spyder and Tesla Model S P100D, both of which can complete 0 to 60mph in 2.2 seconds—also beating the world's fastest car, the Bugatti Chiron.
Top speed
In an interview with Top Gear, Kevin said that in the track configuration, it has a top speed of 220mph(354kmh). However, in low downforce mode, it can be raised to 270mph (434.5kmph), which is faster than the Bugatti Veyron Super Sport.
Body and Aerodynamics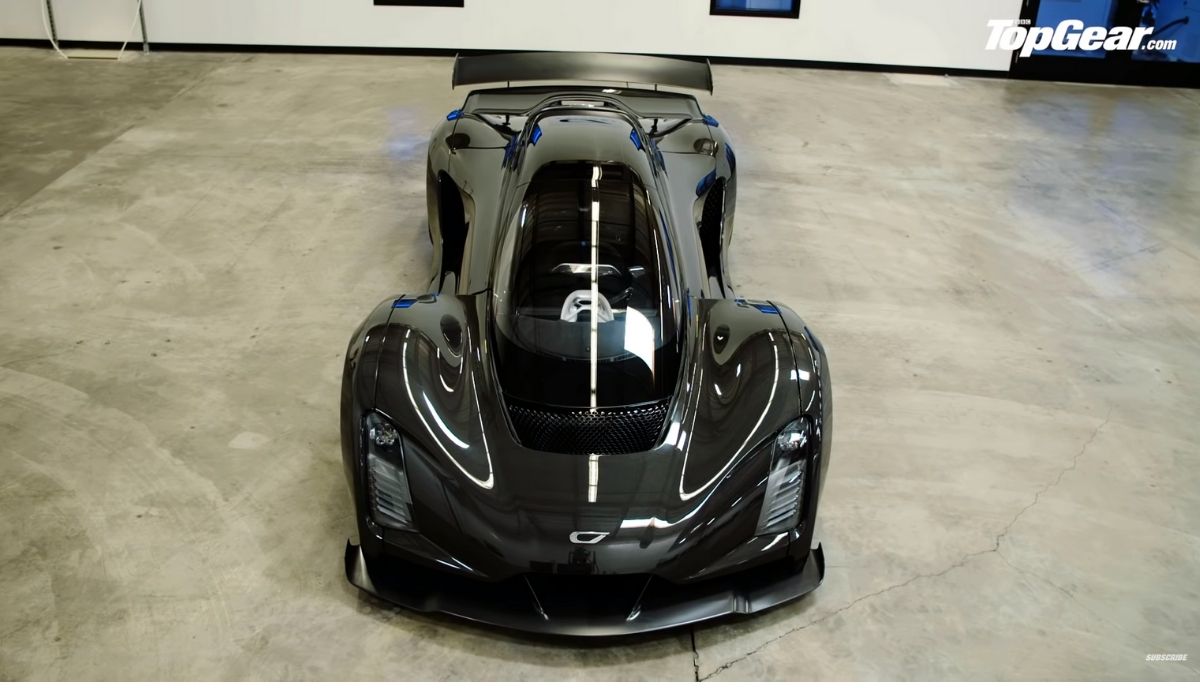 What makes Czinger unique and stand out from the crowd is its structure, material, and the technology used to manufacture it.
The whole body consists of only three materials; 3D printed Aluminium, 3D printed titanium, and carbon fiber. Most of the structure is made up of only 3D printed Aluminium. The roof and the outer body are mostly carbon fiber.
Aerodynamically, the company provided a central driving position along with a passenger seat right behind the driver seat. Kevin said that "Central driving position is not only the optimal position from a driving standpoint, but also from a handling standpoint, from an emotional standpoint, it's the optimal position."
Major Highlights Czinger 21C(world's first 3D printed car)
The world's only climate-control additive manufacturing technique is behind the manufacturing of Czinger 21C. However, it's not the only technology used to make this car.
The car is a very lightweight vehicle, and the major credit goes to 3D printing. This technology, in turn, makes it possible for a 1090kg weight car to have 1090hp.
Price
The hypercar price starts at US $1.7 million. The company plans to introduce 25 track-focused hybrid vehicles in early 2021, and later production will increase to a total of 80 units.