If you have ever used the most popular single-board computer, Raspberry Pi (RPi), you probably know that you need to carry along additional peripherals to use RPi. So, if you want an all-in-one device that not only leverages the power of Raspberry Pi but is also convenient to use anywhere, CutiePie is right here for you.
CutiePi: World's Thinnest Raspberry Pi Tablet
At just 12mm thickness, CutiePi is a highly portable and probably the world's thinnest Raspberry Pi-based tablet by the Taiwanese startup CutiePi. Additionally, the CutiePi tablet is 100% open source and hackable that lets you customize it as you want.
Here 100% open source means absolutely everything, including hardware design, firmware, middleware, driver enclosure, and user interface. If you want to see the codebase of any component, head over to CutiePi GitHub repo.
CutiePi recently went live on the crowdfunding platform Kickstarter with a goal of raising $35,073. As I'm writing, it has received double ($80,369) of what it aimed for. Hence, it has stretched its goals to unlock additional features and raise more funds for the CutiePi tablet.
CutiePi Shell
To make the look and feel of CutiePi visually more appealing, it includes a home-baked mobile user interface called CutiePi shell. It is specially developed and optimized to run smoothly on the Raspberry Pi OS and CutiePi hardware.
CutiePi shell is built using the open-source Qt framework, that offers a beautiful and modern graphical interface. Currently, it supports the following functionality:
Lockscreen with sleep/wake button event handling
Built-in web browser, terminal emulator, and on-screen keyboard
Side-tab for multitasking
Wi-Fi configurator
Battery charging status and level reading (through UART)
Orientation sensor support (accelerometer and gyroscope)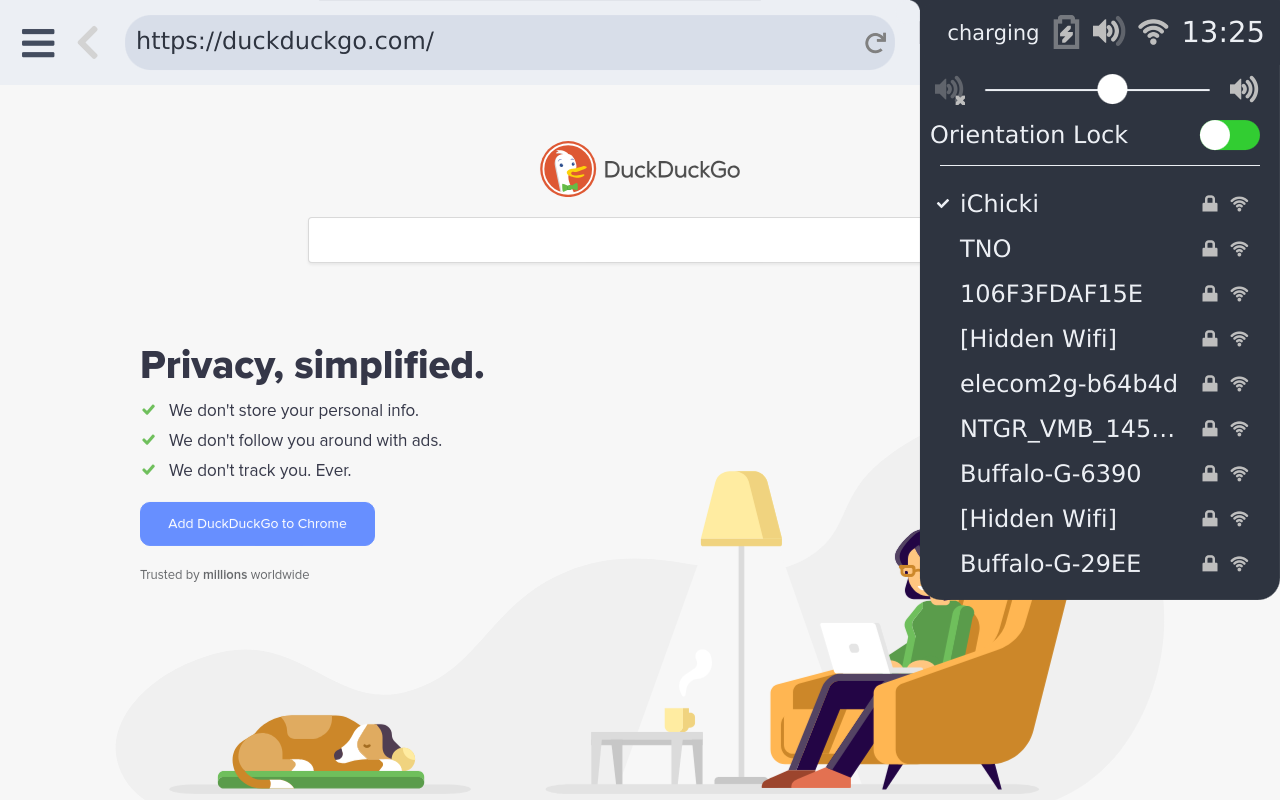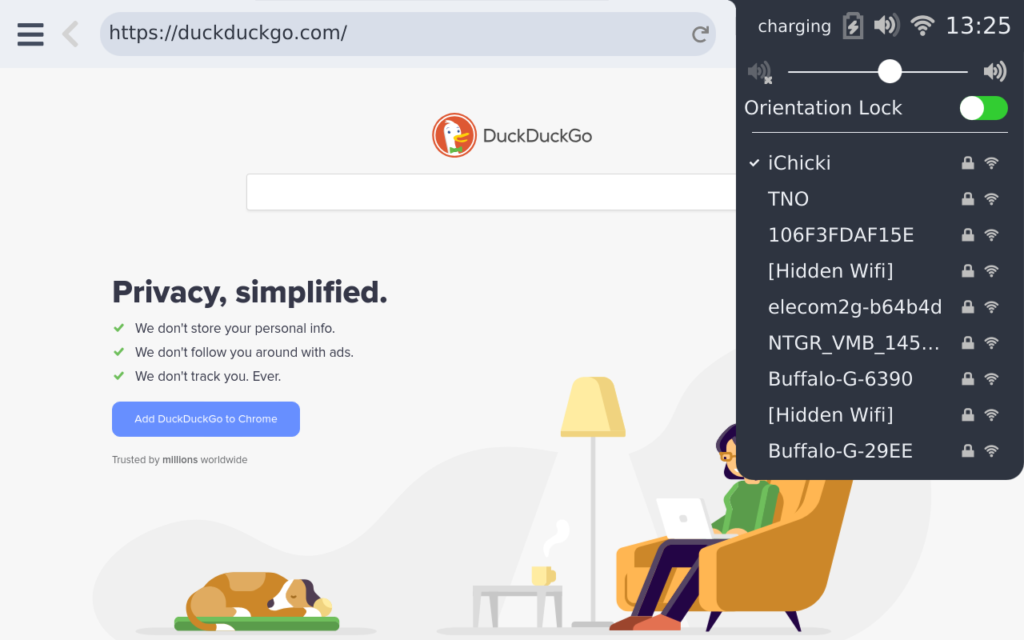 CutiePi Board
The heart of the CutiePi tablet is the CutiePi board that powers everything. It is an OSHWA-certified custom CM3/CM3+ compatible carrier board for Raspberry Pi Compute Module 3.
However, you cannot use your own RPi3 or RPi4 on the CutiePi tablet. This is because the tablet is designed to be compatible with RPi Compute Module 3/3+. Hence, you cannot swap the CutiePi board with the standard Raspberry Pi model.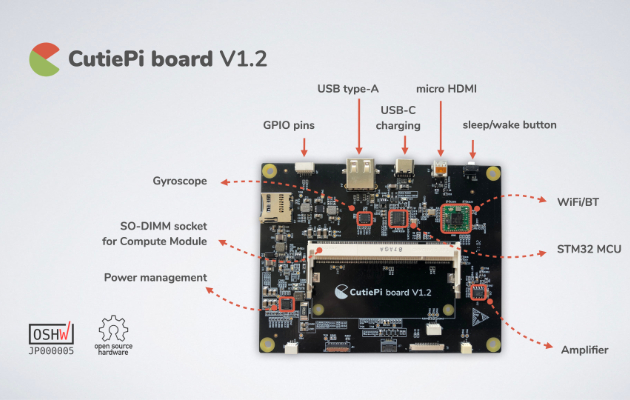 Hardware Specifications Of CutiePi
CutiePi tablet has an 8-inch IPS LCD panel with 1280×800 resolution. For wireless connectivity, it supports WLAN 802.11 b/g/n and Bluetooth 4.0.
And for external device connectivity, it has six I/O GPIO pins, one USB type-C charging port, one micro HDMI port, and one microSD slot.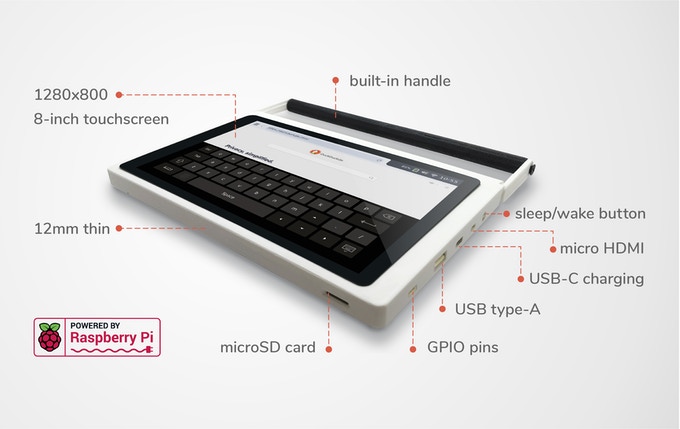 Now speaking of 5000mAh Li-Po battery of CutiePi, it can last up to 5 hours in idle state with 50% display brightness and active wireless network connections. In the video below, you can watch the battery life test of CutiePi.
How To Buy CutiePi?
CutiePi tablet is currently available for pre-order. You can go to the Kickstarter site and place a pre-order. The price starts from $169 excluding the shipping fees. The shipment will begin in November 2020.