The customization options on Android devices have always given users the freedom to choose. You can make your phone look and feel unique. You can subtly customize Android or root it for an absolute overhaul.
You'll discover tons of cool stuff once you start customizing your Android device. The customization includes custom keyboards, navigation bar, custom lock screen, widgets, and much more.
Why Customize Android?
There are several answers to why you should customize your Android device. Customization changes the look and feel of the device to your liking. You can add more functions or keep it as minimal as you want.
Also, customizations on Android are not just about looks but the ease of usage too. If you do it right, you'll have a better Android experience. So here are the top 5 ways you can customize Android and make it your own.
Top 5 Ways To Customize Android
Custom Keyboards
Many Android phones run Google's Gboard by default, and it's a great keyboard. While Gboard is great for most of us, there are other options out there.
If you're a seasoned Android user, you must've heard about Swiftkey. Swiftkey keyboard from Microsoft was once the unbeatable champion of text prediction. It's still a good keyboard and lets you sync your dictionary across devices, using your Microsoft account.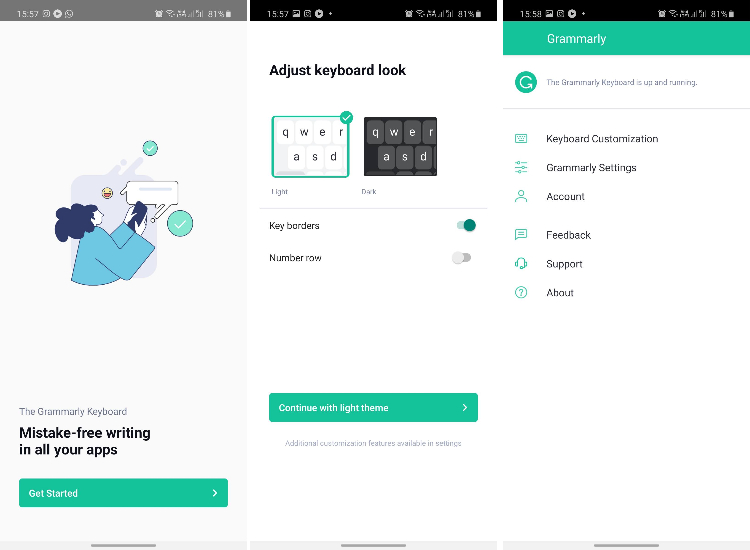 Another one on the list is the Grammarly Keyboard. It delivers spell-checks, spots grammatical errors in sentences, suggests synonyms, and much more. If you tap the 'Grammarly' button on the top-left, it reads the entire text and suggests corrections. It misses out on an integrated GIF search, and you can't customize it much. However, If you're using your Android device for work, Grammarly keyboard is one of the best keyboards for you.
Custom Navigation Bar
Android has come a long way from small screens and three-button navigation. It has refined itself for one-handed usage while increasing the display sizes on Android phones. A custom navigation bar on Android isn't limited to only going back and forth now. You can do much more with the right tools.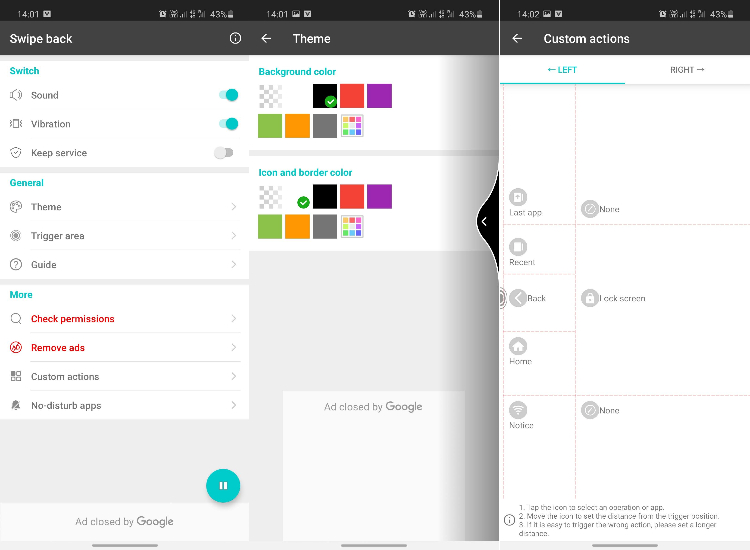 If you're a gesture person, you should try the Swipe back Navigation Gesture app. It's available for free on the Google Play Store. The default Android gestures let you swipe back from the edges, go home, or see recent apps by swiping up from the bottom. Using Swipe back Navigation Gesture, you can set custom gestures to the entire edges. For example, you can bring down the notification panel by swiping diagonally down from the edges of the screen.
For the people who want the three buttons, we have the S9 navigation bar. This app lets you integrate gestures into the navigation bar itself. You can set swipe-up, long press, single tap, and swipe left and right. With this app, you can keep your simple three-button navigation, but with added functionality.
Home Screen on Android
Different home screens have different layouts on Android. Some phones have a separate home screen and app drawer, others combine the two. There are tons of ways you can customize the Android home screen.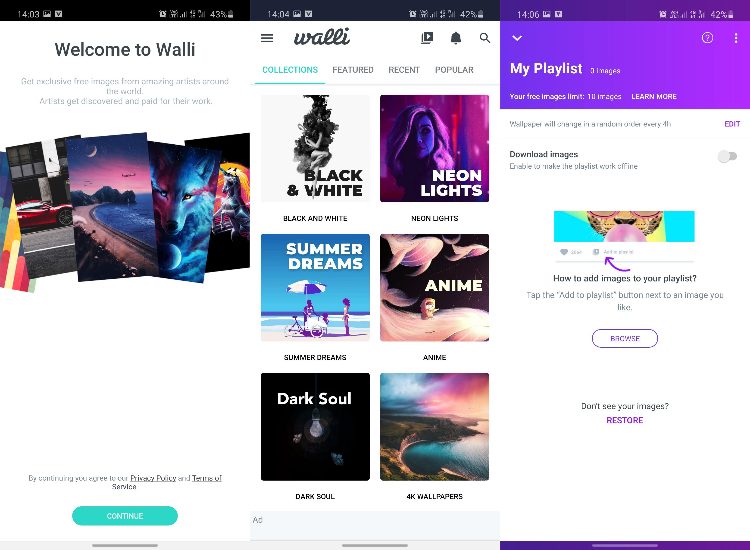 You can begin by choosing from wallpapers, icon packs, and widgets. I recommend the Walli app or Pixurr for wallpapers. Walli is a free app with beautiful 4K support wallpapers. Pixurr will cost you Rs 120 but it is frequently updated and has a huge variety of custom minimal wallpapers.
Talking about icons, you can choose from hundreds of icon packs on the Play Store. I recommend the Pixel Pie icon pack for clean, rounded off icons. You can also check out the Foxbit icon pack for crayon-like icons. Foxbit is regularly updated, and also brings a dynamic calendar that works with most launchers.
Lastly, widgets! If you haven't tinkered around widgets on your Android device, you're missing out big time. A long tap anywhere on the home screen brings up the widgets and customization options. However, there is another app that offers much more customization.
KWGT Kustom Widget Maker does exactly what the name suggests. You can get it for free from the Play Store here. This app lets you choose from preset templates or create your own widgets from scratch. You can change the entire look of your home screen using these custom widgets.
Lock Screen And Notifications
While many people think of a lock screen as just the lock screen, it can be tweaked to make it super functional. You can use apps like Floatify to get an iOS-like lock screen. Then again, there are other customization options like KLCK Kustom Lock Screen maker. It lets you design your lock screen from scratch.
You can customize what notifications you see on the lock screen from within these apps. Also, if you want an always-on display, you can download that too. Always On AMOLED is available on the Google Play Store. Fair warning, if you run the app on an LCD screen, its likely to hamper your battery life.
Root Access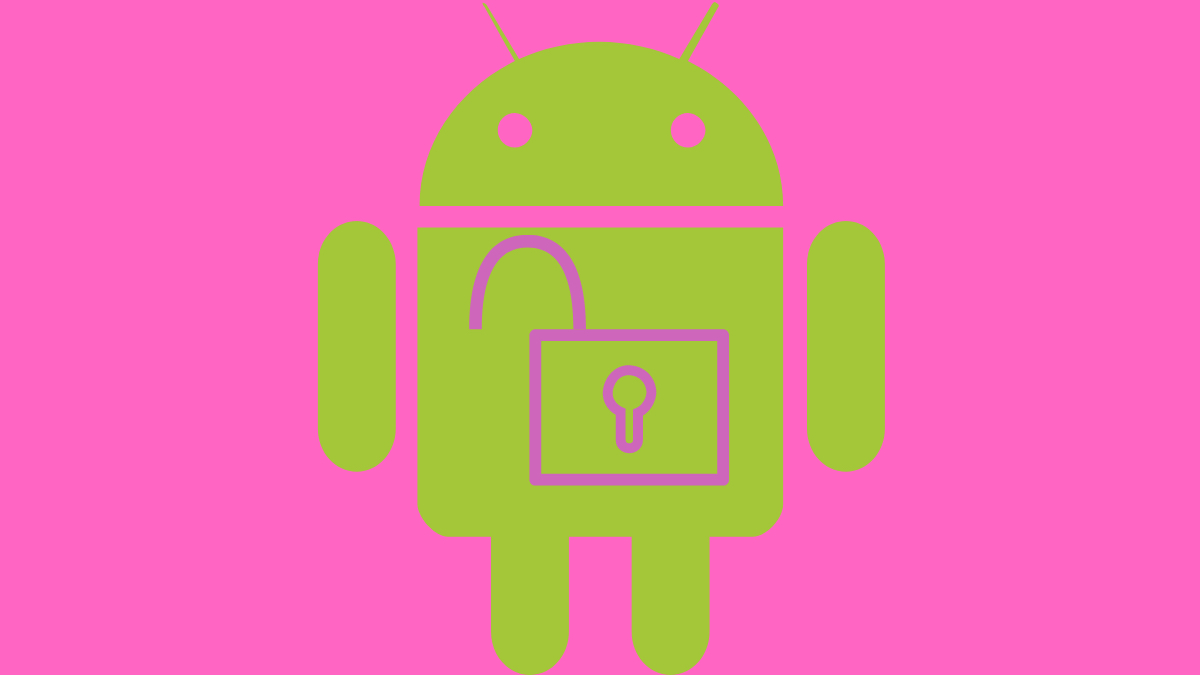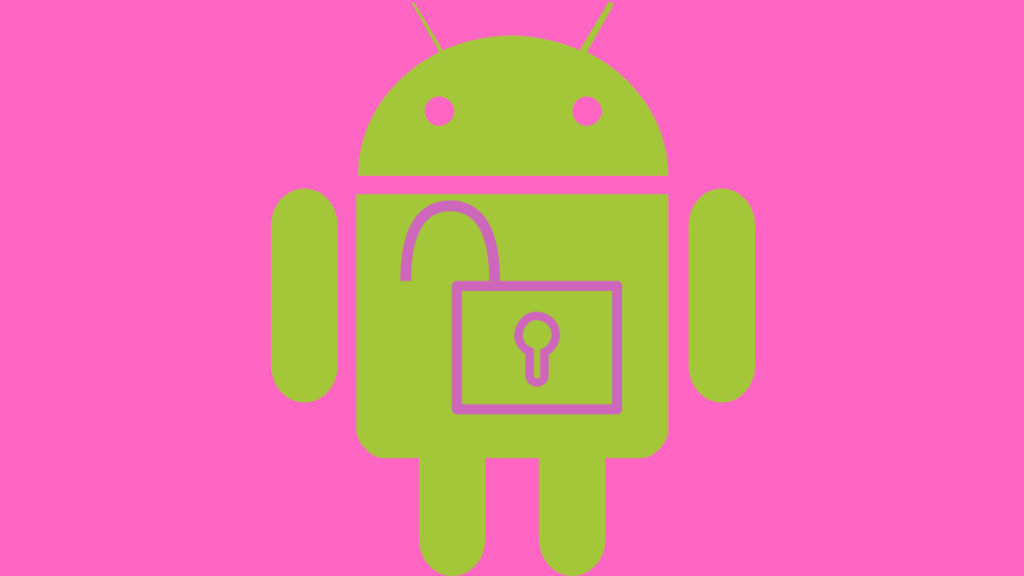 Welcome to the dark side, so to speak. Rooting an Android device violates its warranty, but gives you access to a Pandora's box of tweaks, features, and refinements.
Having root access means you can remove the bloatware that comes pre-loaded in some Android phones. It also opens the possibility of flashing a custom ROM. For the uninitiated, Custom ROMs are replacements to your current UI/OS. Simply put, you can make a Samsung phone run stock Android using a custom ROM.
Going further, rooting your Android phone lets you use services like Titanium backup, which backs up every single setting of your device. You can overclock or underclock the processor, optimize battery life, and do lots more once you root your phone.
Interested? Before you go ahead with rooting your device, learn all about rooting and whether it's legal in your country to do so.
Bonus For Samsung Users
Like every other Android skin, Samsung's OneUI also offers additional features over Android's own services. Samsung users can customize the looks of their phone using just two apps.
The first one is Good Lock. It is a stack of applications to customize your Samsung phone. Good Lock lets you customize the lock screen, quick panel, recent tasks, navigation bar, home screen, and notifications. It even lets you tinker with the multi-window experience. You can get it from the Galaxy App Store.
The second app is One Hand Operations+. It is developed by Samsung and can be downloaded from the Galaxy App Store. It's a tidy app that lets you set custom gestures, just like the Swipe Back Navigation Gesture app above. I like this app and its interface is much tidier to customize.