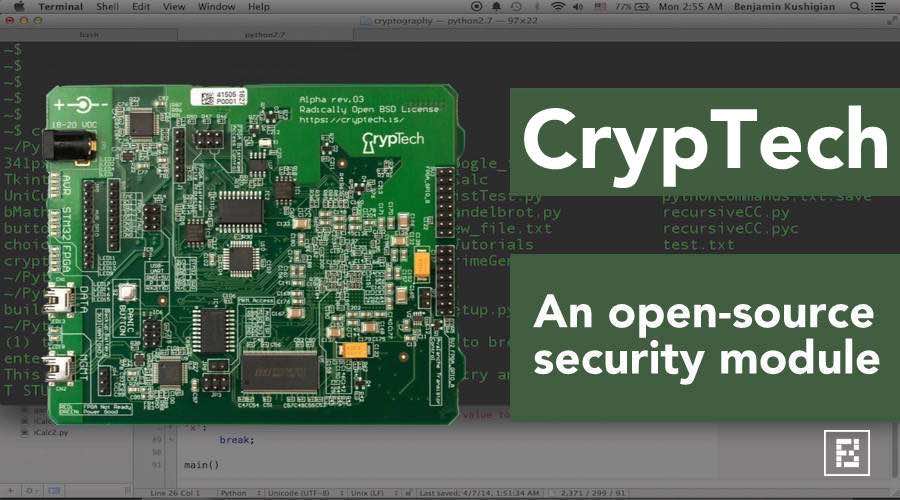 Short Bytes: The CrypTech project is an independent security hardware development effort that consists of an international team. CrypTech Alpha is an open source crypto-vault that stores the private/public keys and separates the digital certificates from the software using them. It has been developed as a hardware secure module (HSM) to make the implementation of strong cryptography easier.
B
orn on June 21, 1983, Edward Snowden worked as an American intelligence contractor. In 2013, he revealed the existence of massive surveillance programs being run by National Security Agency (NSA).
Since then, the internet engineers have been keeping themselves busy by trying to make a system for defeating the preying eyes of different governments. One such system has just been launched in the city of Berlin during the Internet Engineering Task Force (IETF) conference.
At the conference, later this week, the CrypTech prototype will be showcased and the first batch of these security-first modules will be sold online for $800. CrypTech board is built over the top of an ARM Cortex-M4 CPU and a programmable chip. These units will be shipped in September.
"An independent international development effort founded to create a trusted, open source, inexpensive, hardware cryptographic engine," the group writes about their product.
CrypTech is a standalone key-storage and cryptography platform for applications where security is the chief concern. It has prepared a reference hardware security module design that could be easily implemented in commercial products.
It stores the private/public key pairs that find use in digital certificates. If an application needs digital signing, CrypTech board handles the job and forbids the secret private keys to leave this security-focused hardware. It contains a configurable hardware and software that perform many cryptographic operations.
In simpler language, the secret keys and software using them are kept separate. So, if a hacker compromises an app, its digital certificates are secure inside CrypTech.
The team working behind CrypTech is very diverse and spread across the United States, Japan, Russia, Germany, and Sweden. With a $1million-year-budget and 3-year plan, the team is working to create an improved open source product.
Did you find this article interesting? Don't forget to drop your feedback in the comments section below.
Also Read: Crypto Backdoor Isn't The Only Way To Hack Into Your iPhone