Update: SpaceX Crew Dragon successfully managed to dock at the ISS on Sunday morning while sticking to the schedule. The docking process involved created an air-locked seal and connecting Crew Dragon's power supply to the ISS.
This is the first time in human history @NASA_Astronauts have entered the @Space_Station from a commercially-made spacecraft. @AstroBehnken and @Astro_Doug have finally arrived to the orbiting laboratory in @SpaceX's Dragon Endeavour spacecraft. pic.twitter.com/3t9Ogtpik4

— NASA (@NASA) May 31, 2020
With all the jokes and criticism aside, the Elon Musk-founded SpaceX has made it big this time. In a historic feat, SpaceX launched the world's first privately-owned spacecraft, Crew Dragon, carrying two humans into space.
The company worked in collaboration with NASA for its first human-crewed mission called SpaceX Demo-2. Crew Dragon sitting on top of the Falcon 9 rocket, left the earth's surface on May 30 at 3:22 PM EDT (1922 GMT). Earlier, it was expected that the flight would take off on May 7.
Two NASA Astronauts, Bob Behnken and Doug Hurley, are aboard the spacecraft cruising towards the International Space Station (ISS), where they are going to spend a few months.
Demo-2 is the final flight test of SpaceX's human spaceflight system that, if successful, will pave the way for future manned flights to ISS using the Dragon capsule. As part of the testing, an unmanned Dragon capsule was sent to the space station last year.
Crew Dragon's docking with ISS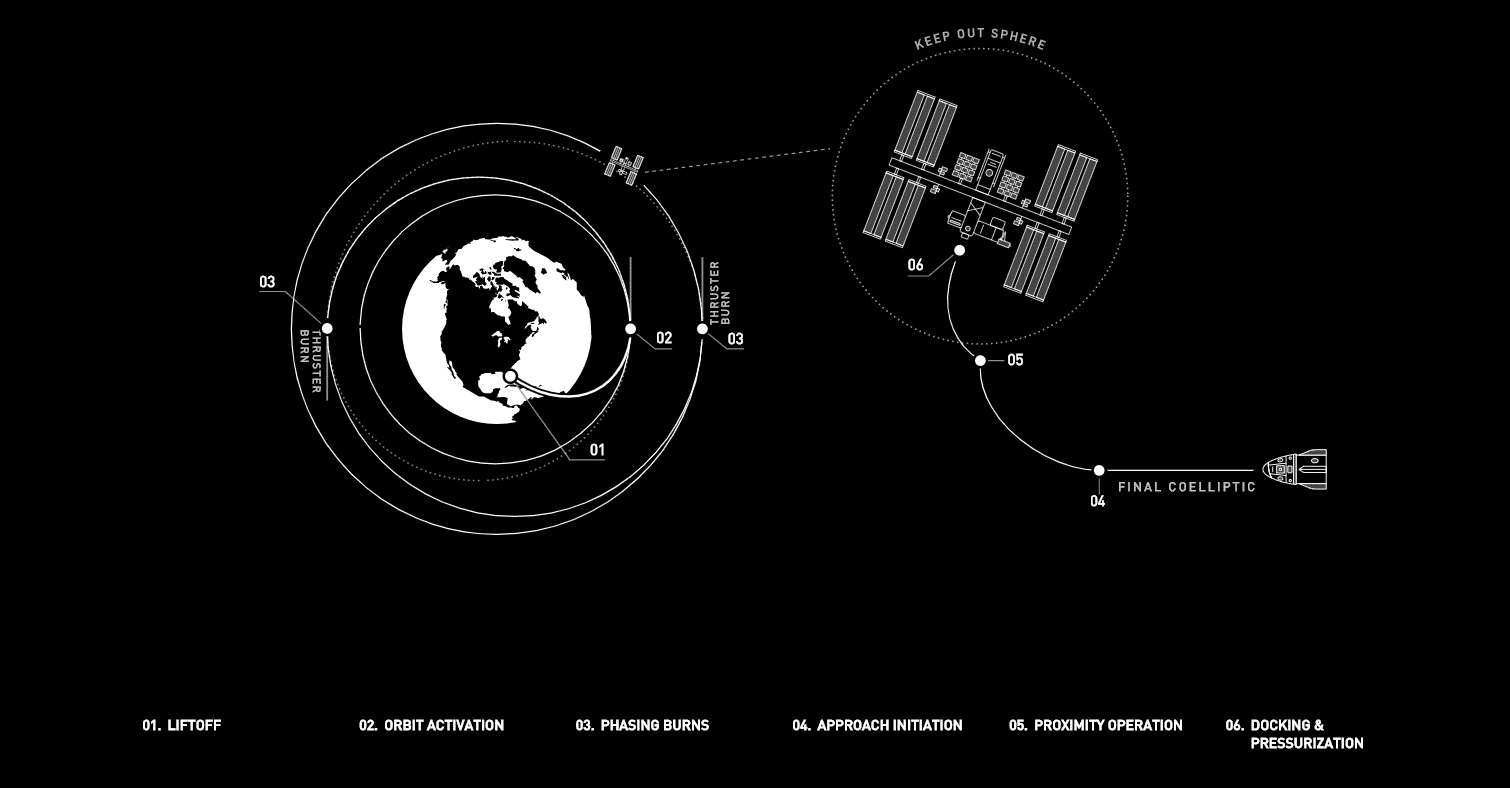 Surely, this reminds us of the iconic docking scene from Interstellar that put many of us on the edge of our seats.
As per the latest updates, Crew Dragon would begin docking with ISS at 10:29 AM EDT (1429 GMT) after almost 19 hours of flight time.
Crew Dragon is fitted with an automatic docking system to complete the process, although, the two astronauts would take manual control for a while and transfer it back to the system.
"We're looking forward to rendezvousing with the space station today," said Hurley in a radio message sent to SpaceX's mission operations team located in Hawthorne, California.
After the docking completes, Behnken and Hurley would remain seated inside Crew Dragon for around 2 hours, and the hatch of the spacecraft will open at 12:45 PM EDT (1645 GMT). Their official welcome ceremony will start at 1:15 PM EDT (1715 GMT).
At the ISS, the duo would be joining NASA astronaut Chris Cassidy, and Russian cosmonauts Anatoly Ivanishin and Ivan Vagner.
How to watch SpaceX Crew Dragon docking live?
The entire SpaceX Demo-2 mission is live-streamed on the YouTube channels of NASA and SpaceX so that you can catch all the action without missing a moment.
The live stream shows video feeds from the Crew Dragon spacecraft as well as the SpaceX control center on the earth doing all the coordination with the two humans in space.
Via The Verge