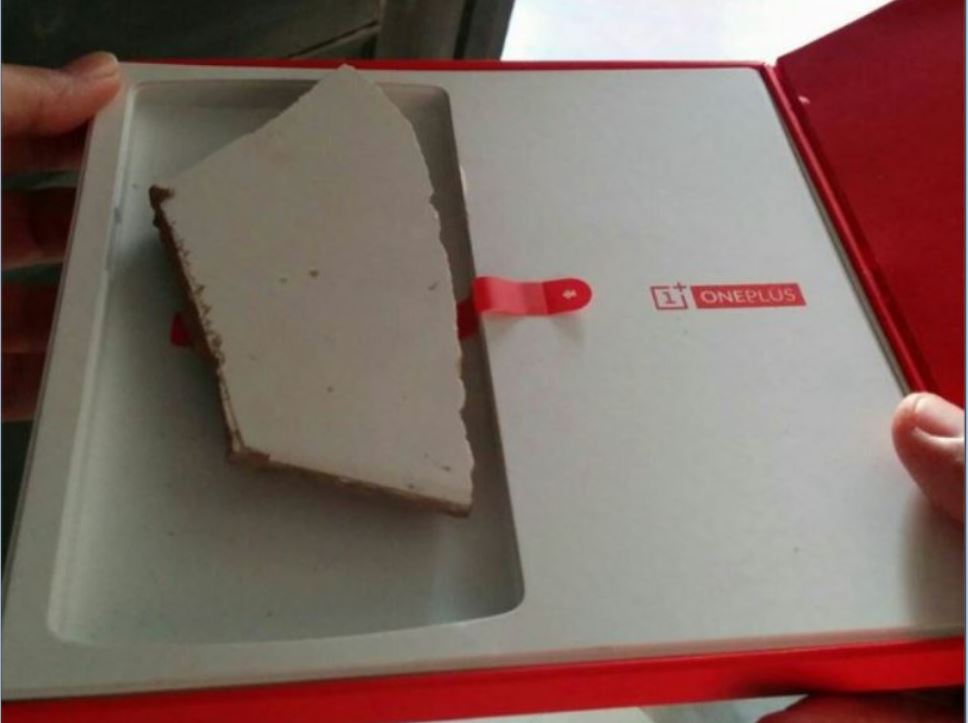 Short Bytes: Amazon India, in its first ever reported incident, sent a man a brick instead of a Rs. 22K OnePlus One. Apparently, the package was violated in the middle of the delivery process.
N
ow, this would definitely go into the great book of trolls. So, the story is, a man from India ordered a OnePlus One from Amazon. He was eagerly waiting for his sleek brand new smartphone which he would show-off to his friends. Finally, it arrived, 30 hours late (doesn't matter, the new
phone
arrived at least). So, the guy opened the neat packing in excitement and bam… he got a piece of brick inside.
Many of us prefer shopping online nowadays, but it happens, rarely though, that you get an unpleasant surprise like this guy did. Maninder Walia, the victim in this obnoxious incident posted his ordeal on Facebook and also commented on Amazon India's Page.
You can see the interesting conversation between Maninder and Amazon on gadgetgyaan.
The packaging was tampered and the phone was probably stolen. Amazon has not yet resolved the issue and its customer care had asked Maninder to have patience. Well, you pay Rs. 22K for a phone and you get a brick plus preaching of patience. Nice.
Such incidents have occurred in the past, but this is the first known case with Amazon India. There were instances when people were shocked as they opened up the packaging to find notepads or well, bricks instead of iPhone.
The OnePlus One is an Android smartphone by the Chinese OnePlus startup. It has a 5.5″ display with 1080 x 1920 pixel resolution, Corning Gorilla Glass 3 protection and powered by Snapdragon 801 processor. The new Snapdragon 801 processors are also being used by Qualcomm for their drones. OnePlus One has a 13 MP rear camera with autofocus and dual LED flash and a 5MP front camera.
If you are also planning to buy a phablet (a hybrid of phone and a tablet) Check this out. OnePlus One vs Xiaomi Redmi Note.
Tell us your views in the comments section.