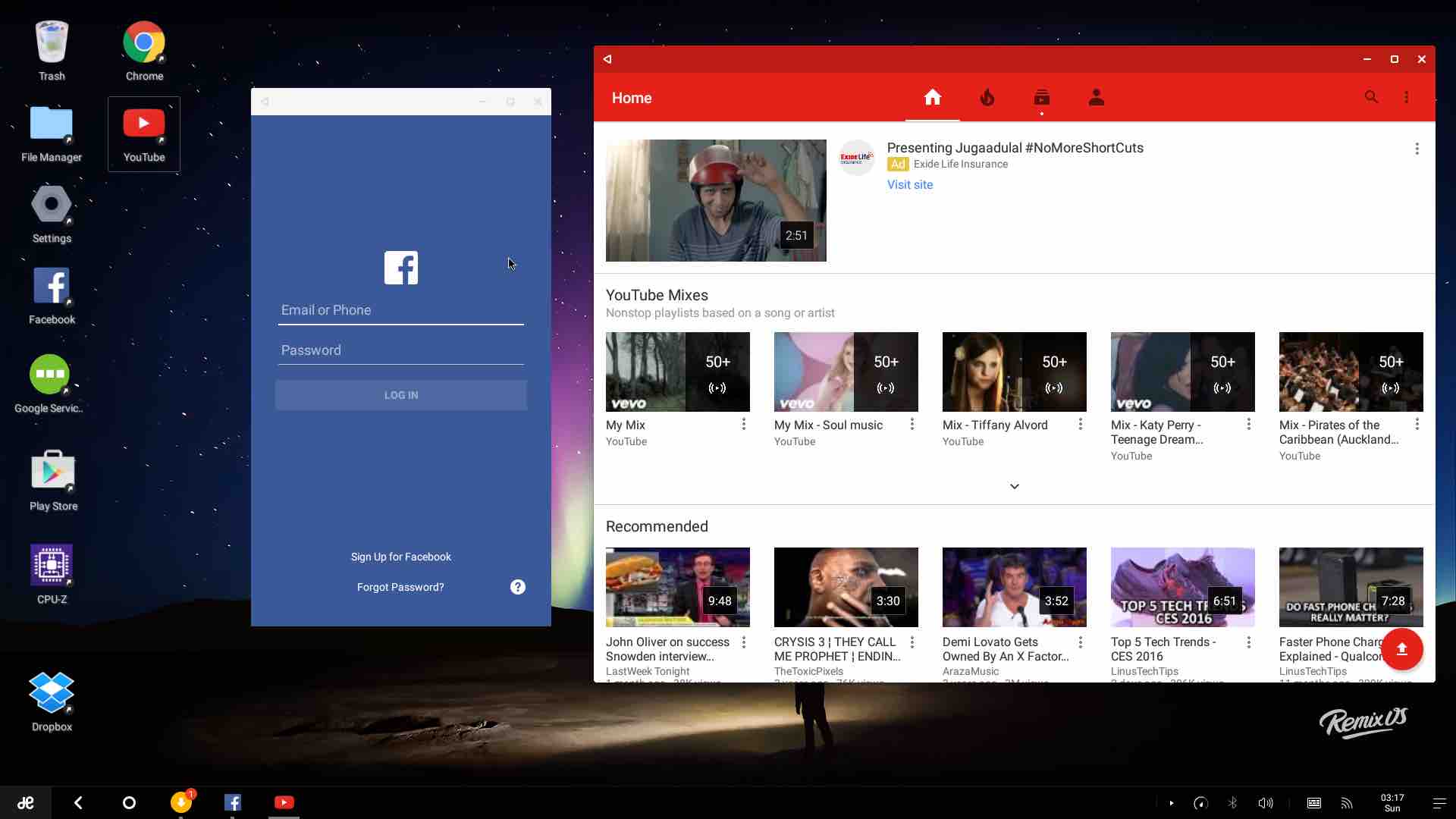 Short Bytes: Some hidden code in Android N source code indicates that Google might be going for a freeform windows mode in Android that'll make it more like your desktop Windows OS. The same information could be more clearly spotted in Android N documents. Notably, Android-based Remix OS already provides this facility.
W
hile people are busy making guesses that Android N could be calle
d Android Nutella or Android Nougat,
others are speculating the
latest changes and features
coming to Android N. Unarguably, the native support for split-screen view is the biggest feature in Android N. This great multitasking feature lets you use two applications side by side. However, it looks like Android-maker is working to take the things to another level by making Android more like Windows. A hidden code in the Android N is referencing to an "experimental freeform windows" mode, thanks to some digging done by Ars Technica.
In a major Android system file "framework-res.apk", there are strings that indicate towards some screen settings that could be initialized in the Developer Settings. Ars has spotted the same settings appearing in other places like SystemUI and SetupWizard.
<string name="enable_freeform_support">Enable freeform windows</string>
<string name="enable_freeform_support_summary">Enable support for experimental freeform windows.</string>
Apart from the familiar Windows, this feature also looks like Remix OS, which is an Android fork developed by a third party for desktop computers. Just like your PC, it could feature multiple windows on a single screen, all floating independently.
Google has already started working to make this a possibility. In Android N's split-screen view mode, you are allowed to resize the apps horizontally. Just with an addition of vertical resizing, we get a complete windowed Android OS.
While this feature doesn't make much sense on smartphones, it'll be more useful on tablets. Google is also working to combine Android OS and Chrome OS, so the best use of a multi-window mode would be the desktop iteration of Android. This reference in the code is probably the first hint that Google is actively working to bring Android on the desktop.
Google tells a little more in the Android N documents. Take a look:
Manufacturers of larger devices can choose to enable freeform mode, in which the user can freely resize each activity. If the manufacturer enables this feature, the device offers freeform mode in addition to split-screen mode.