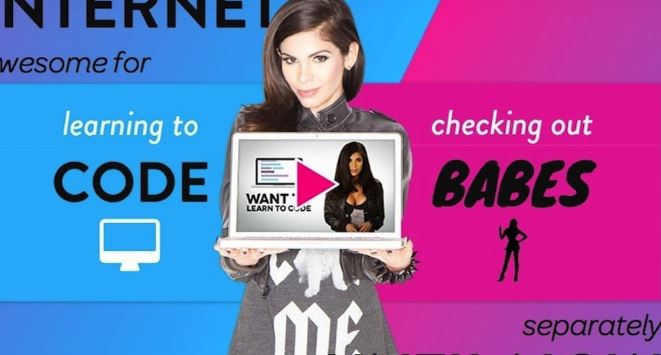 Watch the lesson, absorb the info, pass the quiz, and your instructor removes one piece of clothing. How much clothing, you ask? Enough to motivate you. But let's not get carried away here, we're an education site –  CodeBabes
Codebabes.com was launched last year but it came across to me a week ago. Codebabes is a tutorial website different from any other out there. When I say different, I mean to say is that the girl teaching you will strip her clothes off as you progress. Wait there, read my complete article  then you will have enough time to learn code and watch stripped girls.
Now there are 6 different courses titled as:
Internet Virgin
SEO Virgin
HTML Virgin
CSS Virgin
Programming Virgin With Javascript
PHP Virgin
I know what are you thinking 6 different courses, that means six different hot girls. Yeah, that's right – you can watch six different girls strip for you if and only if you can pass the test. This means that after each lesson you would be asked a quiz. Believe me, it is super easy.
If you have any knowledge about the above six topics, you could straight away answer questions and skip to the stripping part.
PS: Do the SEO Virgin course first, because that girl is hot. ;)
Stay tuned with the coding and open source stuffs from fossBytes.