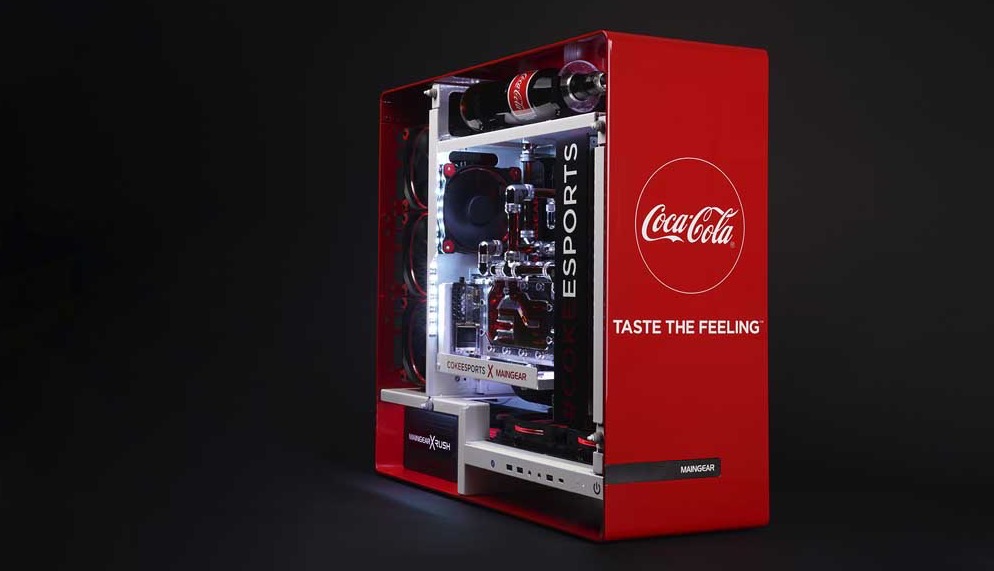 Short Bytes: Gaming PC maker Maingear has partnered with Coca-Cola to create a custom gaming PC named Maingear Rush 1ofOne Coke Esports. This promotional partnership has resulted in a one-of-a-kind PC that won't be launched in the market. The custom Coke-flavored PC also features some pricey hardware and a custom Coca-Cola luxury automotive paint job.
A
ny long gaming session becomes even better with an ice cold Coke. The award-winning gaming PC maker Maingear know this fact. As a result, the company has collaborated with Coca-Cola to create a custom gaming PC.
Named Maingear Rush 1ofOne Coke Esports, it's the first release in the new 1ofOne program that aims at creating a custom one-off builds by partnering with notable brands. This means, you can look at this PC as much as you want, but can't buy it.
Maingear has mixed Coke's design with its Crystal Hardline liquid cooling to bring a unique computer system. It would be safe to assume that it isn't using actual sweet soda to cool the inner parts as it would make things sticky. It features a functional glass Coke bottle reservoir and one-of-a-kind chassis customization.
While this system is surely a marketing boost for both the companies, it features some costly hardware. Maingear has also given it a custom Coca-Cola luxury automotive paint finish.
Talking about the hardware specifications, there's an Intel Core i7-6950X processor and 16GB HyperX Fury DDR-2666 RAM. It also features two Nvidia GeForce GTX 1080 graphics cards, EVGA X99 Micro 2 motherboard, and a Samsung 950 Pro 512GB M.2 NVMe SSD.
Also Read: Everything Google Launched At Their Biggest Hardware Event
Here's Matt Wolf, Coca-Cola's VP entertainment, has to say about this partnership:
"Coke is a simple pleasure—and we believe that fun, everyday gaming moments go better with a refreshing ice-cold Coke. We are excited to bring this to life through this unique and beautiful custom PC."
Here are some more pictures. Grab a bottle of Coca-Cola and enjoy looking at them!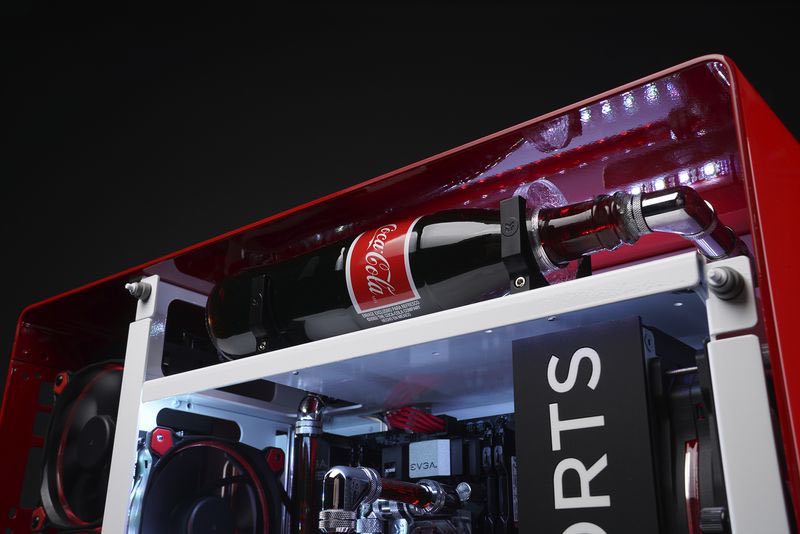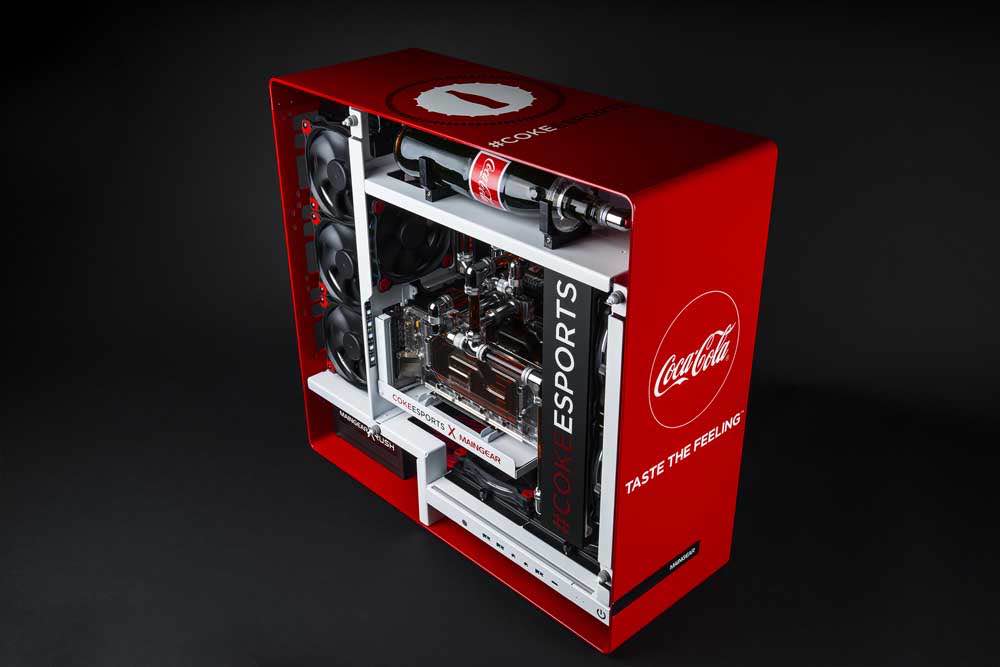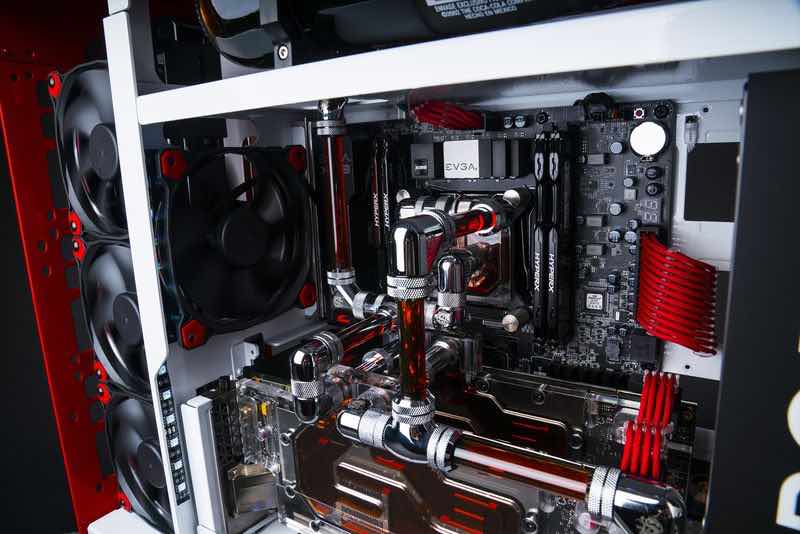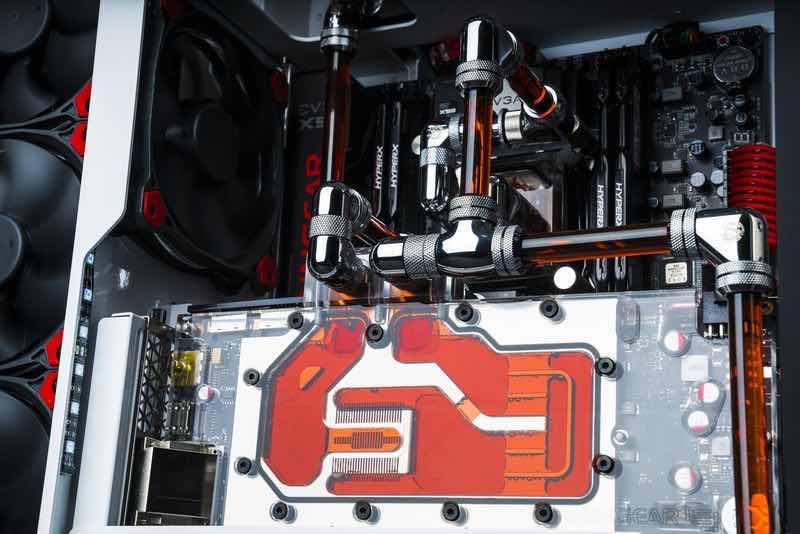 Images: Maingear
Did you find this PC interesting? Don't forget to drop your views in the comments section below.
---
Too much Tech?? Here are some funbytes ;)