Cloud solutions achieved a powerful boost in 2020 because of the COVID-19 pandemic. Sure, if you work remotely, there are no better tools than cloud-based technology. However, this boost raised a number of questions related to privacy, stability and reliability of such collaboration.
Why Prefer Serverless Collaboration?
Together with the benefits of flexibility and accessibility, there are several serious concerns for using cloud tools:
Less control. When you upload your documents to external servers, you have to fully trust the way they manage data, since you are giving up control over it.
Privacy risks. Data leaks can be a serious threat to your business, especially when it concerns secret commercial information that only owners and investors should have access to.
Dependence on the Internet. Once there is an electricity blackout in your office or poor Internet connection, you won't be able to access your documents.
Communication gaps. The switch to remote work and use of cloud solutions forced us to hold most communication in writing. Conveying your ideas digitally can take more time.
Limited functionality. Though the world's leading software providers are constantly adding more features, they can't yet fully replace traditional software that provides users with a complete set of tools.
Possible technical issues. When your cloud provider needs to fix some system bugs or you experience technical issues with the service, you are dependent on how fast they can manage to help you, instead of solving it with your in-house IT administrator. Unfortunately, not all services provide 24/7 support.
That is why most companies use a mix of on-premises and cloud solutions to keep sensitive information safe. And some of them use only local tools to store and share data.
So, pay some attention to serverless collaboration. We're going to tell you how it works and how you will benefit from it!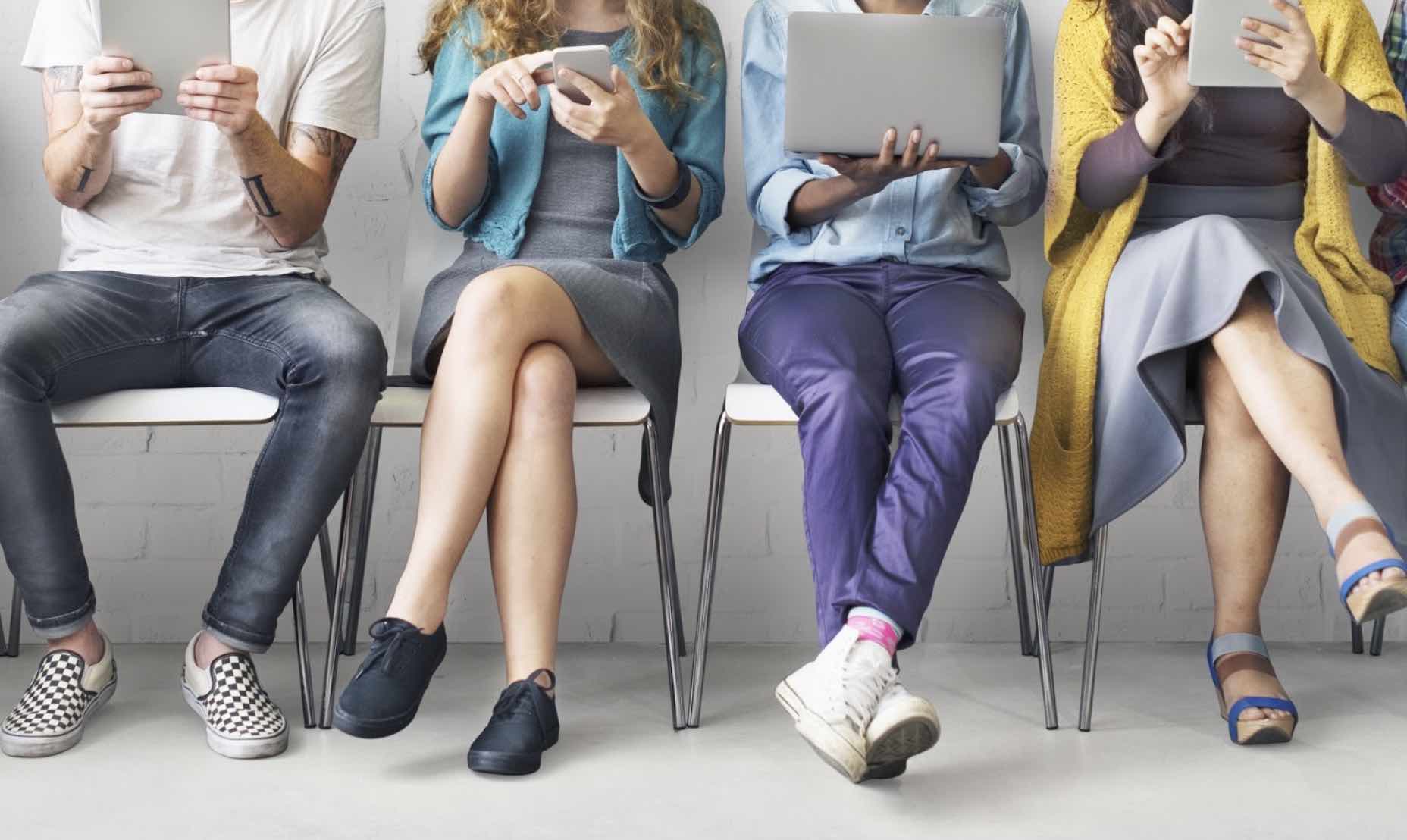 Collaborate without Connecting to the Web
The serverless collaboration technology called ad-hoc was developed by XCDS. In September they introduced Collabio Spaces — an office suite for iOS that supports this technology and in October they released the app for macOS. Collabio opens new horizons for teamwork — your device alone will be enough to provide a similar experience as powerful cloud-based collaborative editors do. Ad-hoc works with almost any local network, including iPhone's hotspot. No need for external servers! Only you and your teammates with just your devices in front of you.
Another benefit of serverless collaboration is that you can co-edit documents together with your colleagues without passing your device to them. Such collaboration within a safe distance in one office can significantly reduce the likelihood of COVID-19 spreading.
How Does Ad-Hoc Work?
The magic behind the ad-hoc feature can be explained very simply!
Any Apple device — an iPhone, an iPad, a MacBook or iMac — acts as a server where changes are being recorded. The document that is edited in real-time by its owner and other collaborators is saved on the owner's device once an editing session is over.
The connection range depends on the Wi-Fi power, in order for it to work all devices must be within the range of each wireless transmitter.
Although this technology won't allow you to make edits from another city or region, the performance of ad-hoc overcomes its cloud competitors. Collabio's algorithms consume much fewer resources, so they can work on a mobile phone, not on a server.
You can try ad-hoc right away, as this type of collaboration doesn't need any pre-configuration!
And Now Let's See How It Looks Like on an iPhone
Ad-hoc is depicted as a honeycomb, you will find this sign in every file or folder you open. The honeycomb is empty when you are not collaborating and filled with colour when you participate in active collaboration.
Do You Want to Start a Collaboration On Your Document?
Everything is pretty simple! Open a document and tap on the honeycomb icon to activate the Instant collaboration screen. You'll see the generated password. Tap the "Start collaboration" button and share this password with your team members to start your work!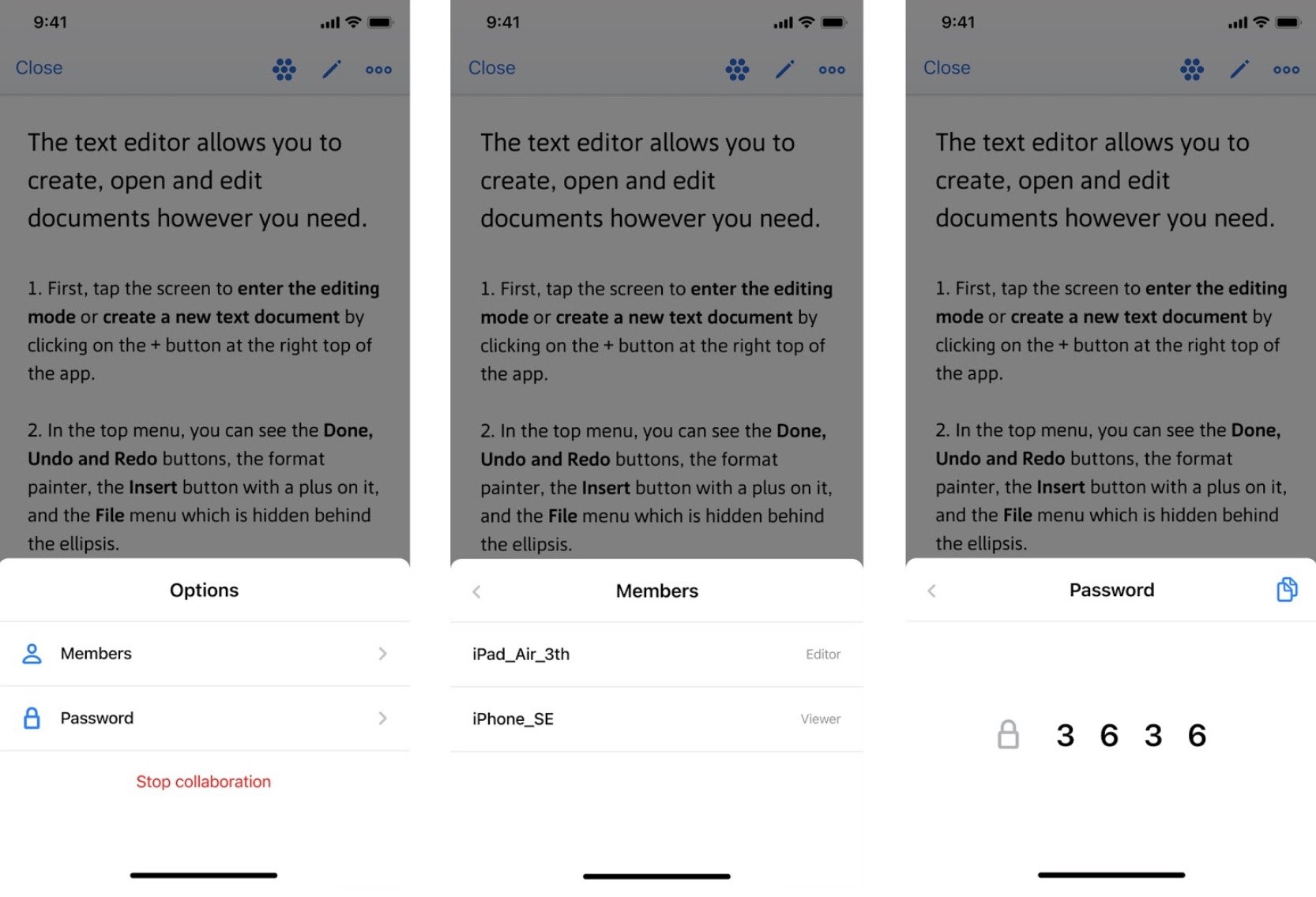 Keep in mind that sharing works as long as the file is opened on the owner's device. If you close the file, the collaboration will end.
To stop collaboration, just close the file. Also, you can do this through the 'honeycomb' menu. Tap on it and find the "Stop collaboration" button.
Here's How to Join an Active Editing Session:
If you click on this icon, you will see active collaboration sessions started by your colleagues. Click on the file you want to edit, enter the password provided to you by the file owner, and start making edits!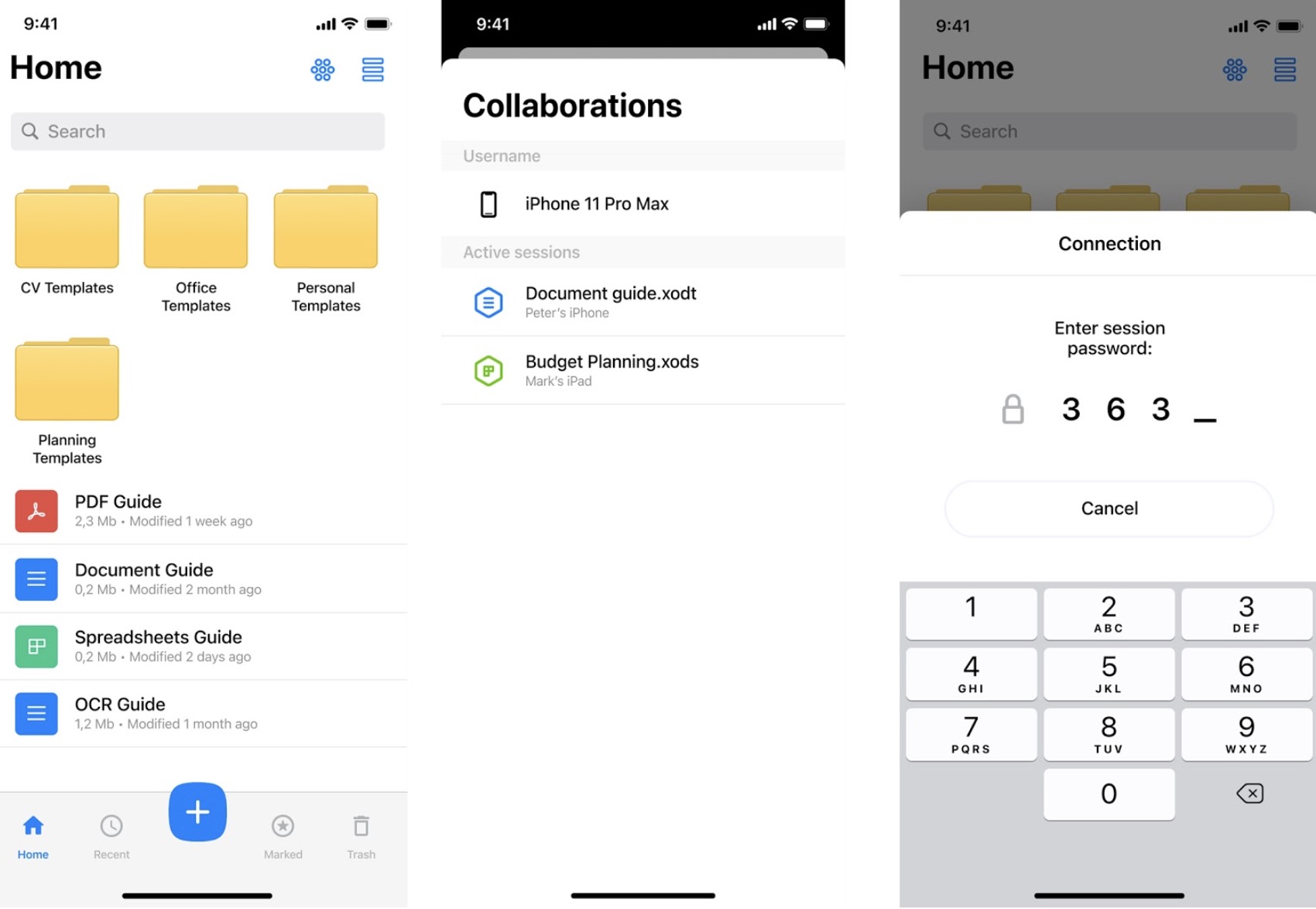 For the iPad actions are the same as we have shown them for the iPhone.
Do You Use MacBook or iMac?
Start Your Own Session
If you're going to start an editing session on your Mac or MacBook, launch the app, inside any document you'll find the "Start collaboration" button. There you will see the password, which you can share with your teammates. All participants will get access to edit your document. If you forget the password, click on the icon of a lock in the lower right corner.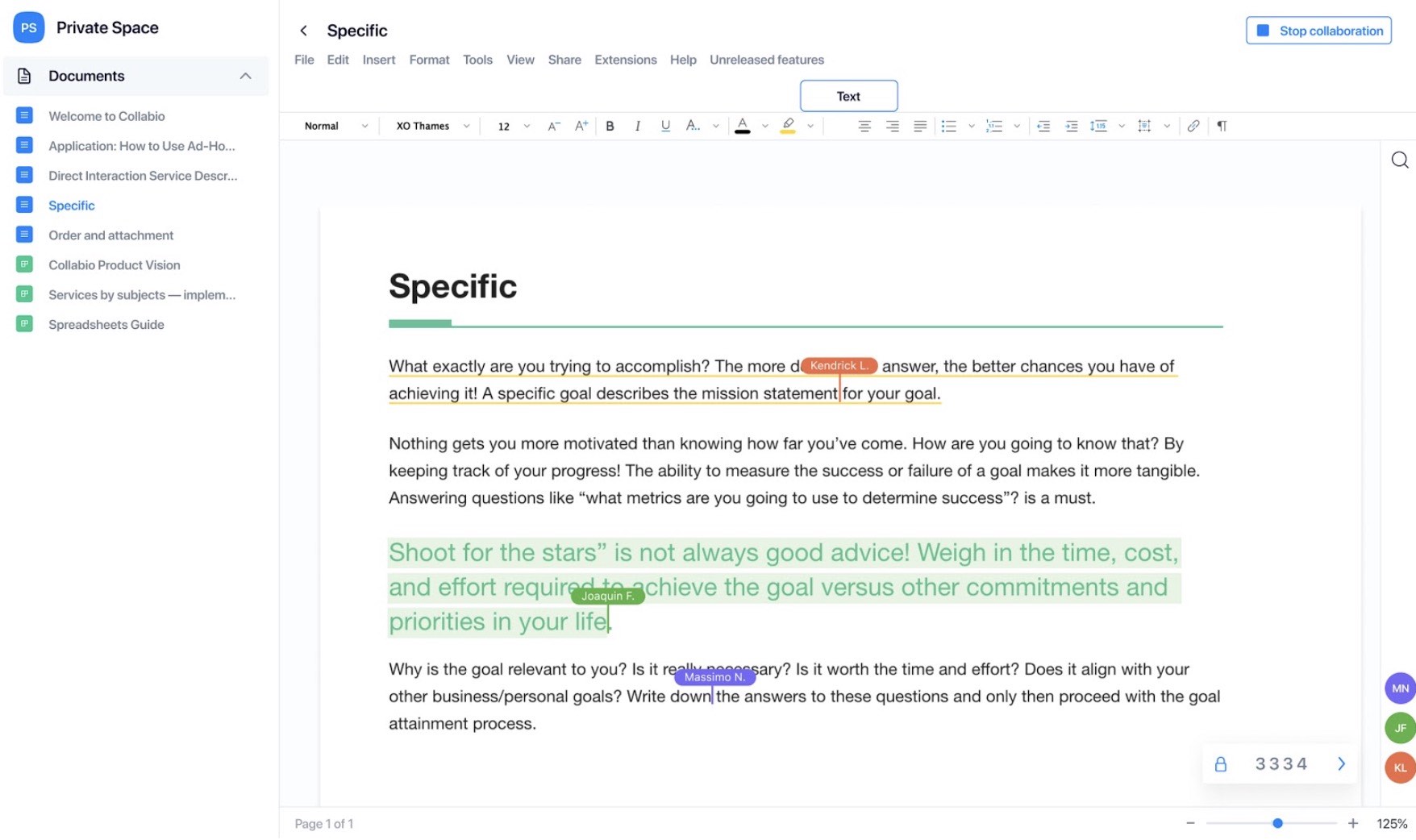 When you need to close the editing session, click on the button "Stop collaboration". That's all! It's that easy!
Want to Join an Ongoing Collaborative Editing Session?
Look for the Honeycomb Collabio icon in the top panel of your computer and see active collaboration sessions started by your colleagues. Choose the one you need and enter the password. Done! Now you can edit that document! ;)
As you can see, ad-hoc is extremely helpful in all situations when common cloud sharing features are not available. What other ways of serverless collaboration do you know? What apps does your team use on a daily basis? Which ones help you to maximise productivity?