The recently iOS-exclusive-invite-only Clubhouse app is now on Android. While everyone can download the app, invites are required for people to start using it.
While there was already a workaround to get early access on Android, everyone can get it now. As a result, my own Clubhouse list is now packed with Android-user friends who have downloaded it and are waiting for invites.
The good news here is that the Clubhouse Android app is exactly the same as the iOS one. So our Clubhouse beginner guide will also work for Android users. You can learn the key features and tweaks of the Clubhouse app in our guide. Let's talk about the Android app now.
Downloading The Clubhouse Android App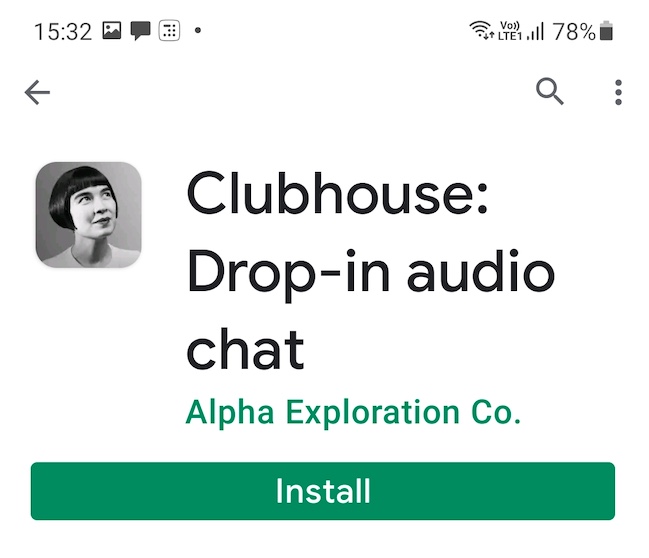 At the time of writing this article, the Clubhouse app had already crossed 5,00,000 downloads on the Play Store. The app is 56MB in size and required Android 8.0 or above to run.
I already have a Clubhouse account on my iPhone, so I just logged into the same account on my Samsung Galaxy A51. A lot of reviews on the Play Store are pointing at delayed verification codes. I didn't encounter the issue but it seems to be there for others.
You'll notice that the app's ranking has taken a hit because of a lot of single-star reviews complaining about verification codes and invites. For the codes, I think Clubhouse will fix it, for the invites, you'll have to struggle. Unless someone lets you in, you really don't have a choice.
Clubhouse on Android: First Impression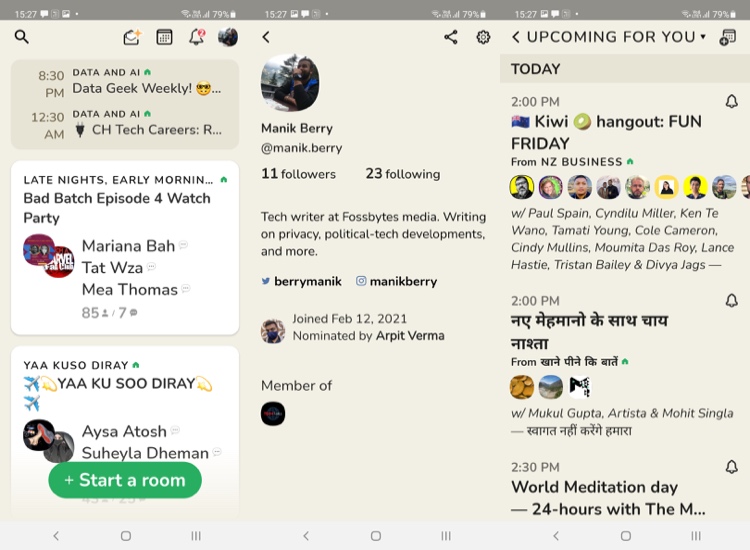 Okay, so here I am, seeing the same app on Android that I use on iOS. Is there anything new to it? I don't think so, and that's a good thing. Clubhouse has managed to make the Android and iOS app exactly the same, making this a pleasant experience for someone switching devices now.
There are some differences though. When you start using the transitions are not that good on the Clubhouse Android app. I think that was because of system transitions, but the problem remains the same after changing transition animation time.
The iOS app just feels more fluid and cleaner transitioning when you're moving back and forth within the app. On Android too, the layout is exactly the same, everything works fine, but the transitions are a bit of a turn-off.
If I am to nitpick, I'll blame it on the gesture navigation on Android. iOS back gesture is simply swiping the entire screen in a direction. Android treats it like a traditional back button, hence the lack of aesthetics.
Clubhouse Android App FAQs:
Where can I download the Clubhouse app?
You can download the Clubhouse app from Google Play Store for Android, and Apple App Store for iOS devices.
Which Android phones support Clubhouse app?
You can download the Clubhouse Android app on any Android phone running Android 8.0 or above.
Can iPhone users send invites to Clubhouse Android users?
Yes, Clubhouse lets iOS users and Android users invite each other.