Google released the Chrome version 74 today for Windows, Mac, Linux, Android, and Chrome OS users. The new version comes with new features and bug fixes with the main highlight being support for a Dark Mode in Windows.
Other noteworthy changes include the replacement of Data Saver feature with Lite Mode for Chrome on Android devices. There are a few security improvements too, so read on to find out the details.
Dark Mode In Windows
Mac users have been enjoying dark mode in Chrome since the release of Chrome 73. Now, Windows users can also experience the same. However, the bad news is that there is no option in the Chrome settings menu to enable dark mode in Windows.
Just like Mac users, Windows users will have to change the operating system's skin to enable the "Dark" setting. Once you do that, Chrome will automatically switch to a dark theme, along with the OS.
This means you cannot use Chrome Dark Mode independently, which can be quite annoying for most users who prefer to customize the UI of every app manually instead of implementing system-wide settings.
Lite Mode Replaces Data Saver In Android
Starting with Chrome 74 in Android, Data Saver feature has been replaced by Lite Mode — a new data-saving mechanism that will also make web pages load faster.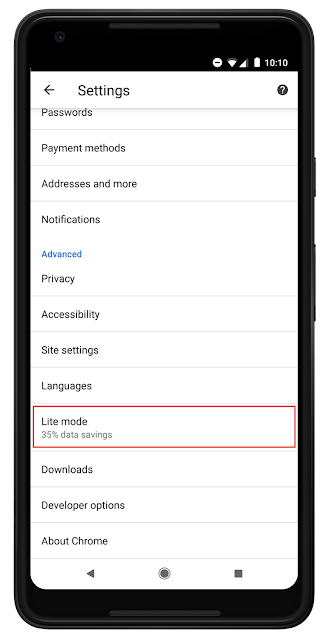 While the details about how Lite Mode works and how it is different from Data Saver still remain private, Google has promised in a blog post that it will soon publish a white paper with info on the same.
It is to be noted that Lite Mode is currently an Android exclusive feature.
Security Improvements
Chrome 74 will stop pages (that are being closed or replaced) from opening up popups. It will prevent the pages from using the "window.open() API to open a new page during its unload."
This sneaky little trick has been abused for many years ad-farm operators and tech support scams. Google has been trying to fix this issue for quite some time now. It even had a popup blocker already to prevent this, but now this behavior will become the default.
The new version also deprecates drive-by downloads in sandboxed iframes — a commonly used method for spreading malware through ad slots (malvertising).
This means that the browser will prevent downloads in sandboxed iframes that lack a user gesture. Instead of initiating downloads automatically after landing on a new page, users will have to click to start downloading files manually.
Reducing motion sickness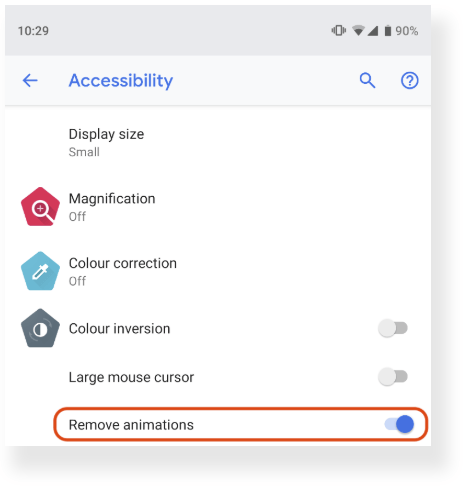 Motion sickness in browsers is an issue. Android already has an accessibility option to reduce motion whenever possible. It can be accessed through "remove animations" setting.
Now, Chrome is taking this one step further so that websites can limit motion sickness while viewing parallax scrolling, zooming, and other motion effects.