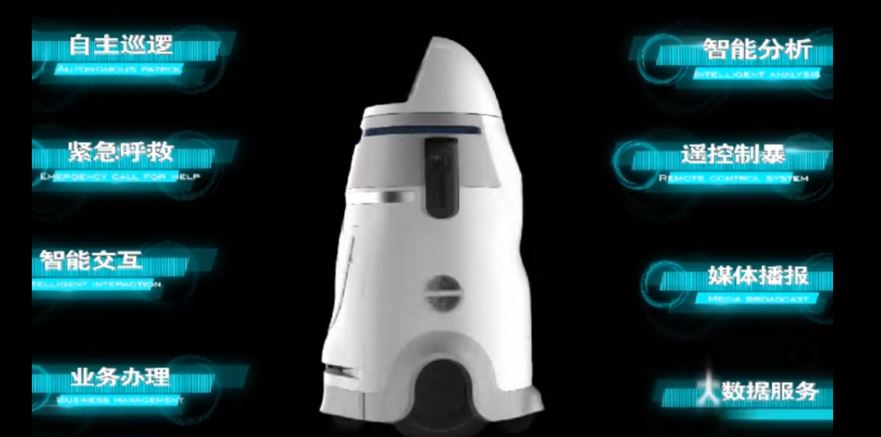 Short Bytes: AnBot, a new intelligent security robot, had to face a lot of comparisons with deadly robots from past movies and TV series including Dalek and Terminator on social media after it was unveiled at the 12th Chongqing Hi-Tech Fair on April 21.
C
hina has unveiled a new intelligent security robot, AnBot, which is capable of an "electrically charged riot control tool" and an SOS button for people to notify police, at the 12th Chongqing Hi-Tech Fair on April 21.
However, due to the shape and the physical design of the robot, many are comparing AnBot to killer Dalek race from BBC television science fiction series 'Doctor Who' from 1963.
Also Read: There's No Law For Killer Robots: A Deadly Leap In The Artificial Intelligence
This robot is 1.49 meters tall, 78 kilograms heavy and can run at a top speed of 18 kilometers per hour with eight hours of operation in between the charges. Built by the National Defence University in China, this robot has the sensors to mimic the human brain, eyes, and ears.
AnBot is claimed to play an important role in anti-terrorism and anti-riot operations. However, the functionality of the SOS button to notify police of a problem was not demonstrated clearly. Also, it is still unclear that on what criteria AnBot will assess threats autonomously.
The announcement of AnBot was received with a lot of pessimism by many on social media. Edward Snowden tweeted about AnBot with a caption: "Surely this will end well".
Surely this will end well. https://t.co/2OIfcL3ZSv

— Edward Snowden (@Snowden) April 26, 2016
To that tweet, a lot of replies refer to the dangerous robots from science fiction movies and television series. Some are even mocking that the malfunctioning of AnBot might again bring a need to deploy more police on duty.
Most of the comparisons were made to Daleks from TV series Dr. Who, humanoid Cylons from the Battlestar Galactica movies, and the Terminator robots from the eponymous movies.
Also Read: This Scary Map Shows Which Countries Are Being Taken Over By Robots