China is developing a $9 billion rival to American-run GPS to end its dependence on it after tension between the countries are growing by the day.
All the GPS satellites beaming data that are used by smartphones, navigation systems, and guided missiles are owned and controlled by the U.S. Air Force, and therefore the whole world depends on America for using GPS services.
China is planning to overturn this situation by developing the Beidou Navigation system, which has been deemed as one of the largest space programs by China.
The Beidou Navigation is currently functional and serves China, and its neighbors and the East Asian nation plans on making it accessible worldwide by 2020. This program is a part of Chinese President Xi Jinping's mission of making China a world leader in next-generation technologies.
China wants companies to make semiconductors, airplanes, electric vehicles and other GPS using products that are compatible with their Beidou Navigation system for continuing their business in the world's second-biggest economy.
The East Asian nation has already launched 18 satellites this year with three launches this month. By launching two more Beidou machines in space on November 19, China has increased the total number of satellites involved in Beidou GPS program to 40. The country plans to launch 11 more satellites by 2020.
China's Beidou program started in the 1990s, and the country will spend an estimated $8.98 billion to $10.6 billion by 2020, according to an analysis by the U.S-China Economic and Security Review Commission.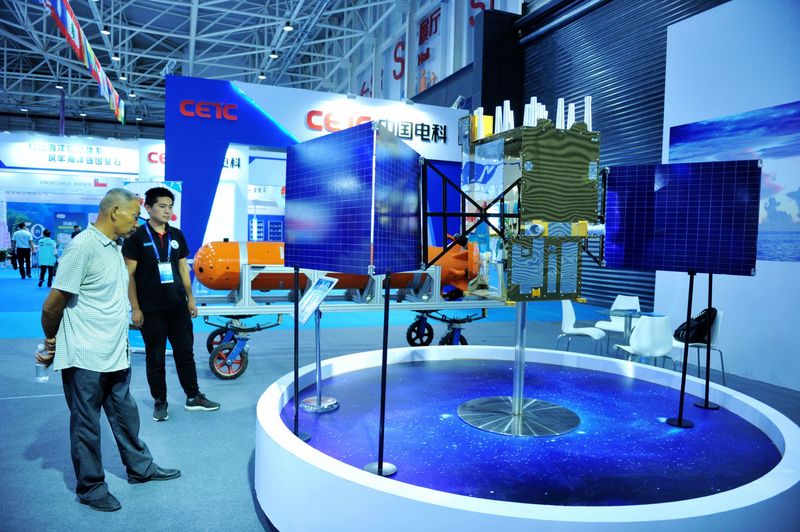 As compared to America-run GPS that provides GPS data with an accuracy of 2.2 meters, Beidou GPS would offer the accuracy of 1 meter or less if a ground support system is used.
NavInfo, a Beijing-based chip supplying company that has started providing Beidou linked chips to Tesla Inc. and Bayerische Motors since September, is expecting an annual demand of 15 million Beidou compatible chips.
Qualcomm, the biggest chipmaker that provides chipsets used in smartphones, is already using Beidou linked chips. Some of the big names in the smartphone industries such as Samsung and Huawei, both China-based OEMs, have Beidou compatibility in their smartphones.
The Chinese government has also ordered all automobile manufacturing companies to make car-navigation systems compatible with Beidou within the next two years. Overall, China has big plans to make Beidou a globally accessible GPS by making it available on airplanes as well.
To make themselves self-dependent in the aerospace industry and to topple the Western dominance, China is also developing rivals to the planes run by Airbus SE and Boeing Co. Chinese investors are also funding domestic startups that would challenge Elon Musk's Space Exploration Technologies Corp. and Amazon owner Jeff Bezos' Blue Origin.