Pegasus spyware is the latest buzz in cyber-surveillance. While it isn't new spyware, it is making headlines because of its targets. According to Forbidden Stories, and a global network of journalists, Pegasus is being used by governments to spy on journalists, lawyers, and other high-profile threats to the government.
The revelation came as part of "The Pegasus Project" carried out by the media houses jointly. The project also claims to have gained access to over 50,000 phone numbers targeted by Pegasus. This indicates that spyware is being used by governments to snoop on dissidents.
If you want to know more about Pegasus, we've covered the biggest questions about Pegasus. While those are the basics, here's what you can do if you're affected by Pegasus spyware.
Can I check Pegasus on my phone?
To know whether you're affected by Pegasus spyware, you'll think you to check your phone. Unfortunately, there's no easy way of finding out if you're hit by the spyware. Pegasus is among the most sophisticated spyware, so you can't just spot it on your phone.
However, there's minimal to no chance that your phone is infected with Pegasus. It is so because this spyware is used by governments to spy on high-profile targets. In other words, it is targeted surveillance spyware and not a mass surveillance one.
On the off-chance, if you think you're affected by Pegasus, we recommend you consult a cybersecurity expert. Another solution is to change your phone, contact number, and all your passwords.
Mobile Verification Toolkit To Detect Pegasus
Another way to check for Pegasus infection is to use the Mobile Verification Toolkit (MVT). TechCrunch reports that you can use this toolkit to test a full backup of your Android or iOS device. When the MVT is done running the tests, it'll tell you if your device is affected by Pegasus.
This requires technical knowledge as the toolkit runs via terminal. You'll also need the Amnesty indicators to check for traces of infection on your phone. If you wish to go ahead with it, here are the documents to tell you how MVT works.
TechCrunch is also optimistic that the toolkit will soon get a user interface, making it simpler to use. If that is so, everyone will be able to run tests for Pegasus infections, which is good.
What To Do To Prevent Pegasus Spyware?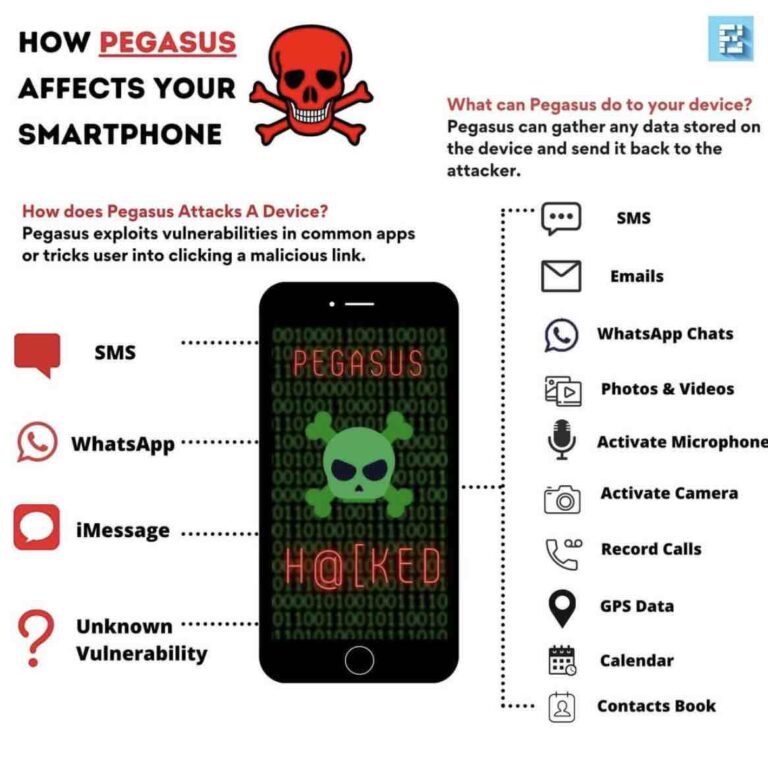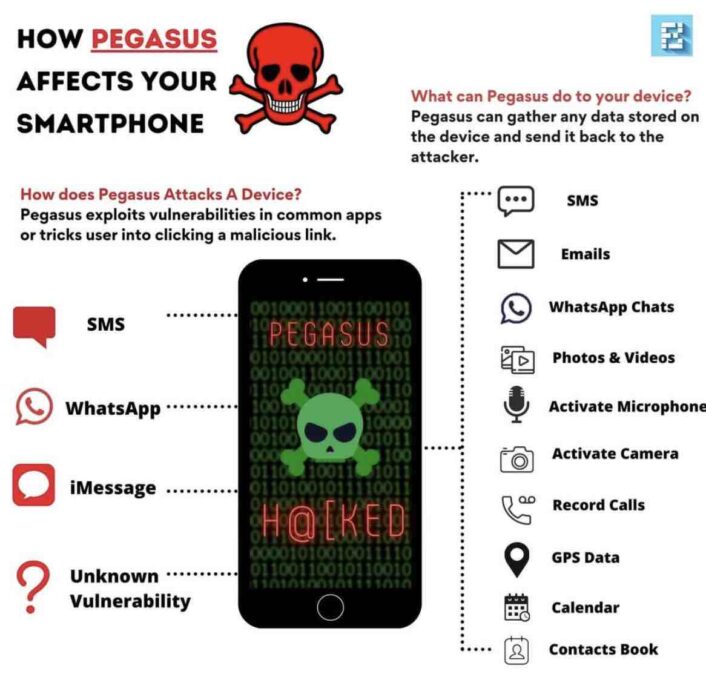 Here too, there are no solid measures you can take to prevent Pegasus spyware. It can enter your phone via WhatsApp, SMS, iMessage, or through other common apps with vulnerabilities. Once it is in, it can virtually access everything from your email to your photos, videos, camera, microphone, and other sensitive information.
However, there are some measures that are recommended if your phone is hit by such spyware. Baptiste Robert, CEO of Predicta Lab, says you should start using the Signal app, a password manager, and a VPN to stay safe from the spyware.
There are no permanent ways to prevent Pegasus spyware. It is so because the NSO Group spyware is being used by governments around the world. The Israeli company is also accused of selling spyware to countries known for human rights abuses.