The Chargesap Zeus is claimed to be the world's smallest 270W GaN charger. It packs 3 USB-C ports, a USB-A port, and an OLED display to show how much power each port is drawing. All of this power and ports are packed in a form factor as compact as a deck of Uno. Moreover, the Zeus comes with modular power adapters included in the box, so it can be used in most parts of the world without needing an external adapter.
All of these factors compelled me to review the Chargesap Zeus. It is fast, takes only one port to plug in, and charges four devices at a time. This has been the only charger in my backpack for about 3 weeks now, and here is my full review of Chargesap Zeus.
Box contents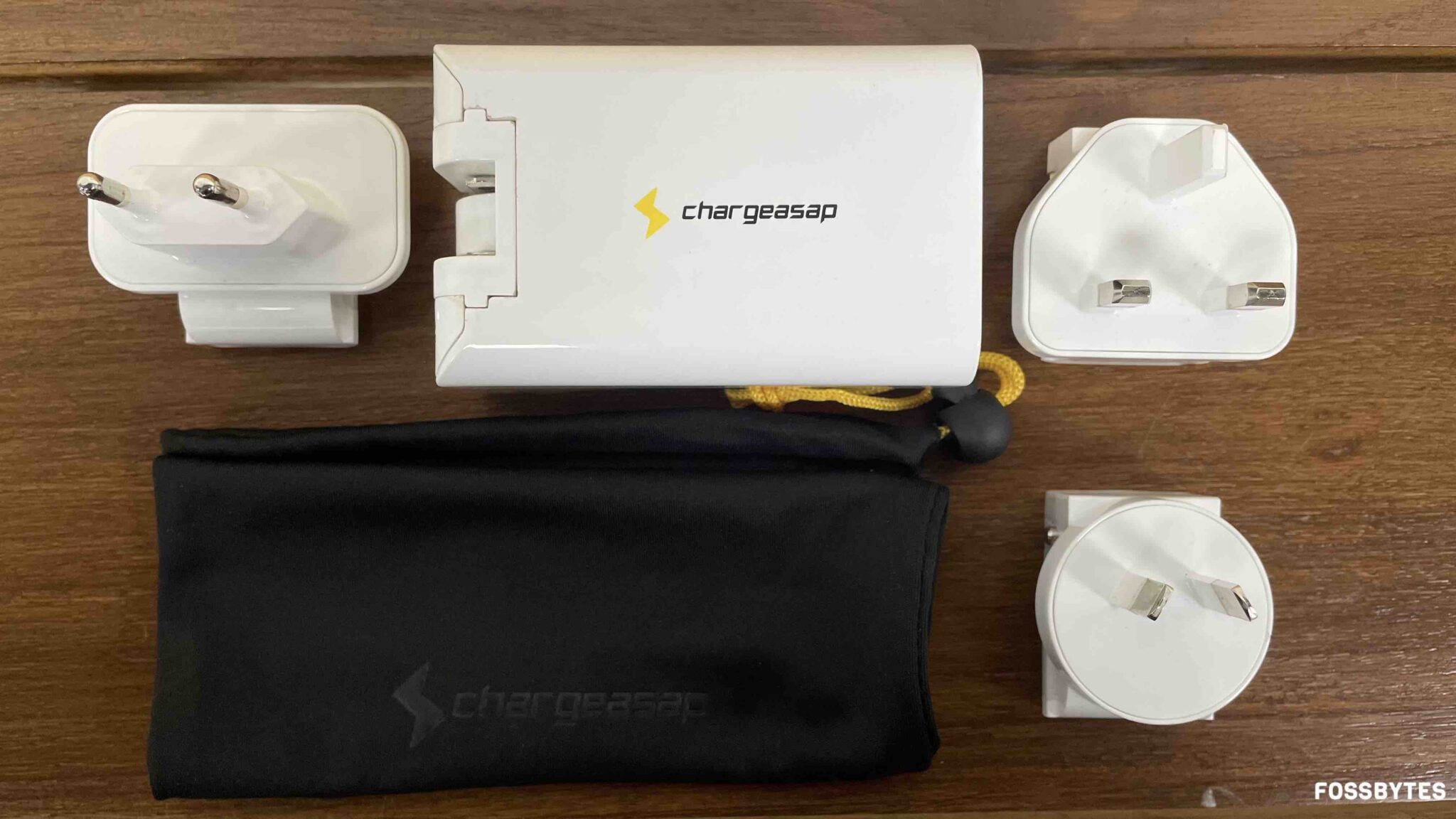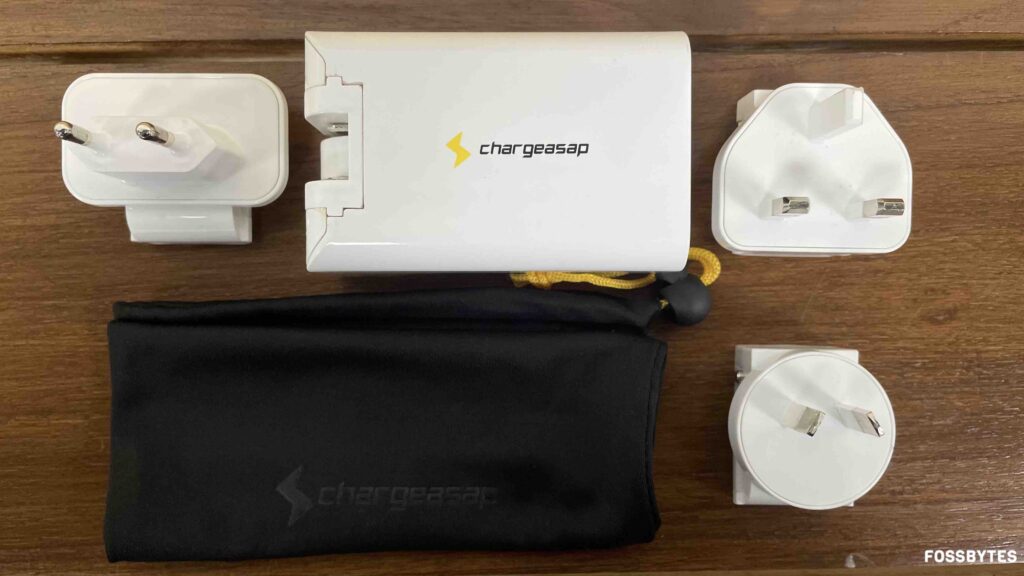 The unboxing experience is simple and neat. You can get the charger with the U.S. plug installed on it. The package comes with worldwide adapters for the US, AU, EU, and the U.K. There's also a Chargesap branded carry pouch which is a good add-on.
Chargesap told us that buyers will get the modular adapters and the carry pouch as part of the package, so you need not buy any of them separately.
Chargesap Zeus build & daily use
The Chargesap Zeus has a plastic casing. It is neat, flex-free, and feels solid. The USB ports also feel snug, which is good. There's an OLED display at the back of the charger, which tells you how much power each port is drawing. The USB ports are also neatly marked so you can plug in the devices accordingly. Here is the power output for all the USB ports on the Chargesap Zeus:
The USB-C 1 port on the Chargesap Zeus can fast charge a MacBook Pro 16 at full speed while charging 3 other devices. Moreover, the charger does that while being smaller than the single-port 140-watt Apple adapter, which is impressive.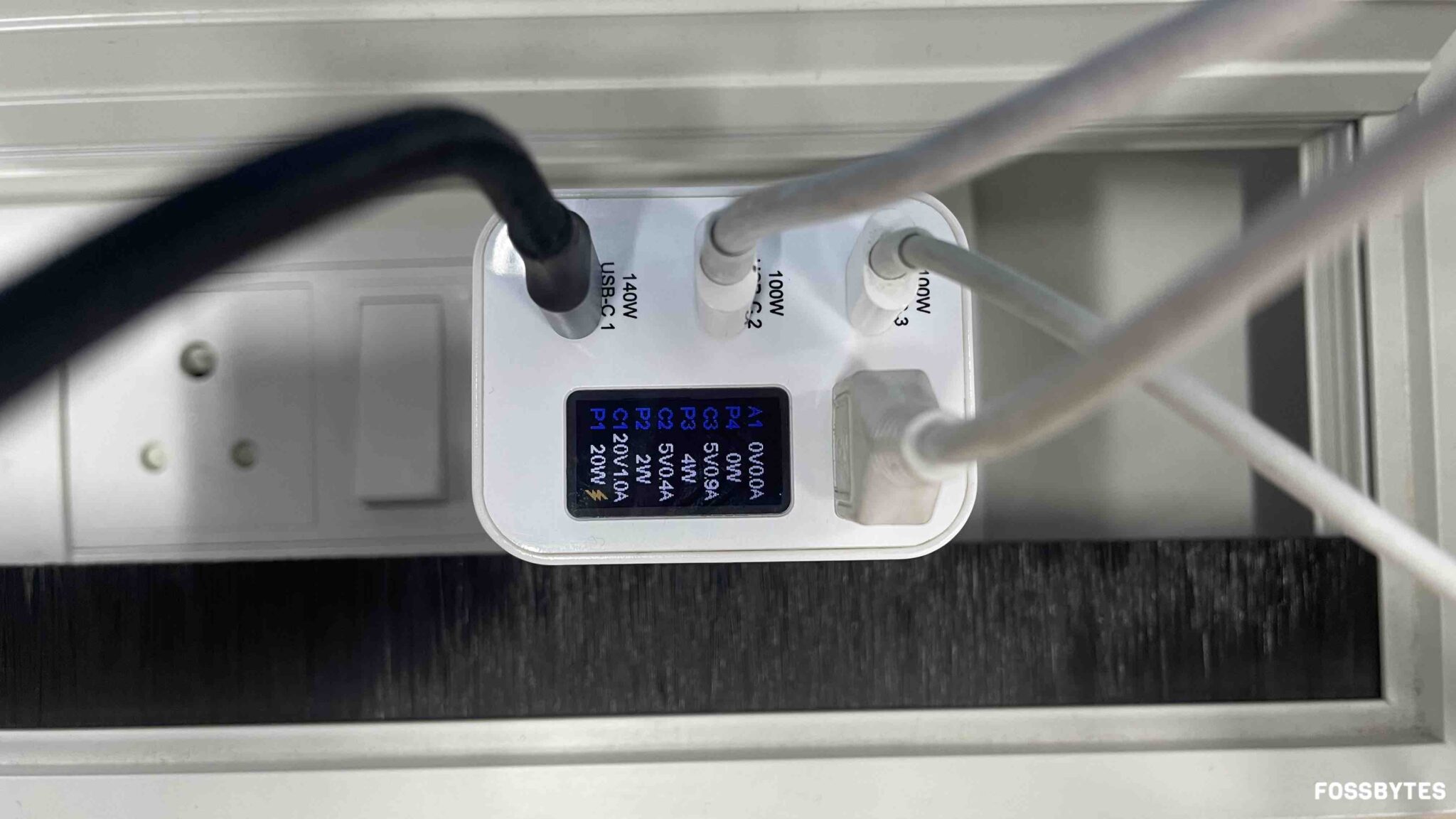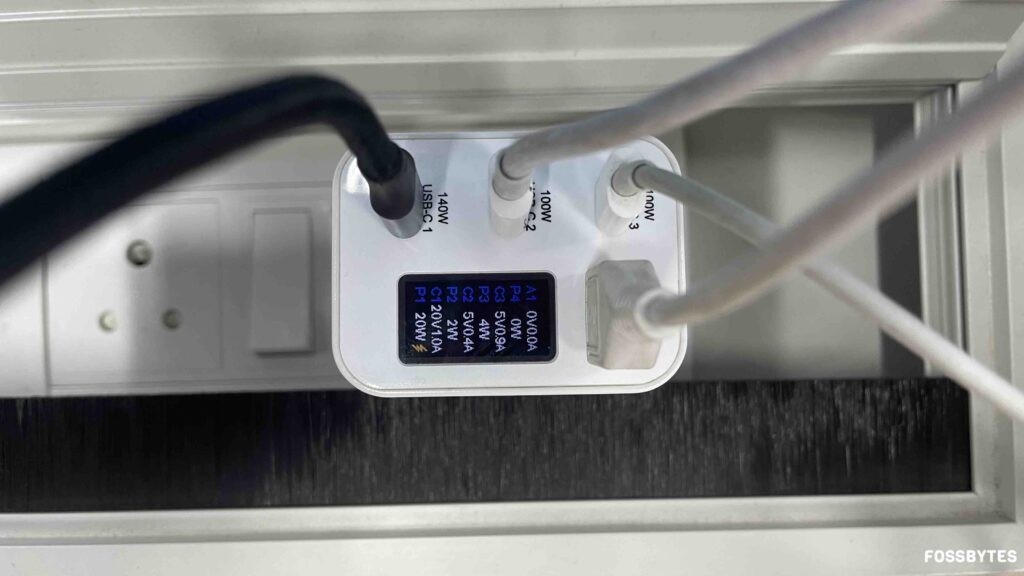 There's a decent gap between all the ports, so you can plug cables in and out without yanking the other cables.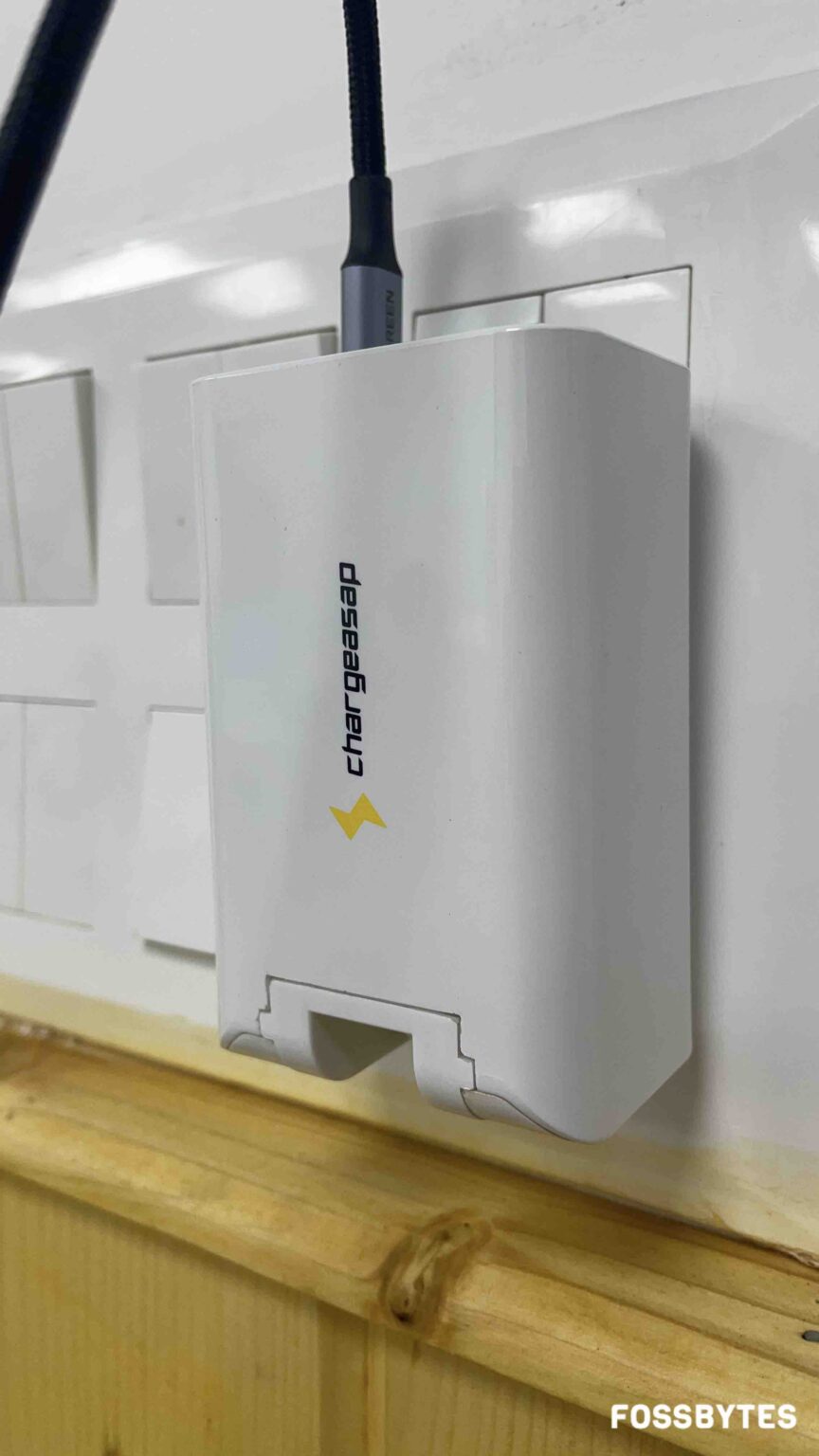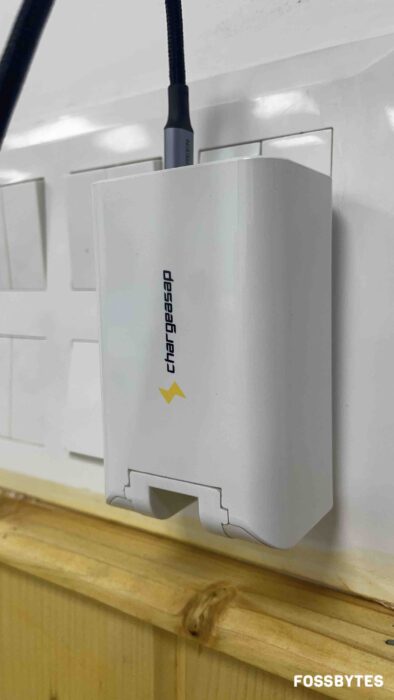 Chargesap has done another cool thing with the U.S. adapter on the Zeus. It folds all the way back, so the charger points upwards when you plug it in. This comes in handy when you're plugging Zeus into a wall socket. The weight of the charger remains well-distributed when plugged in this way.
And when you're using it on your desk, you can plug it in to keep the ports on the top, keeping them accessible at all times. Both ways, I think the rotating and folding U.S. plug is a strong point of the Chargesap Zeus.
Coming to modularity, I haven't had to switch out the U.S. adapter for most of my usage. However, I believe it'd be better if Chargesap added a quick-release mechanism to switch adapters. The current mechanism is a bit too tight, and frequently changing adapters could cause the port to loosen up.
Limitations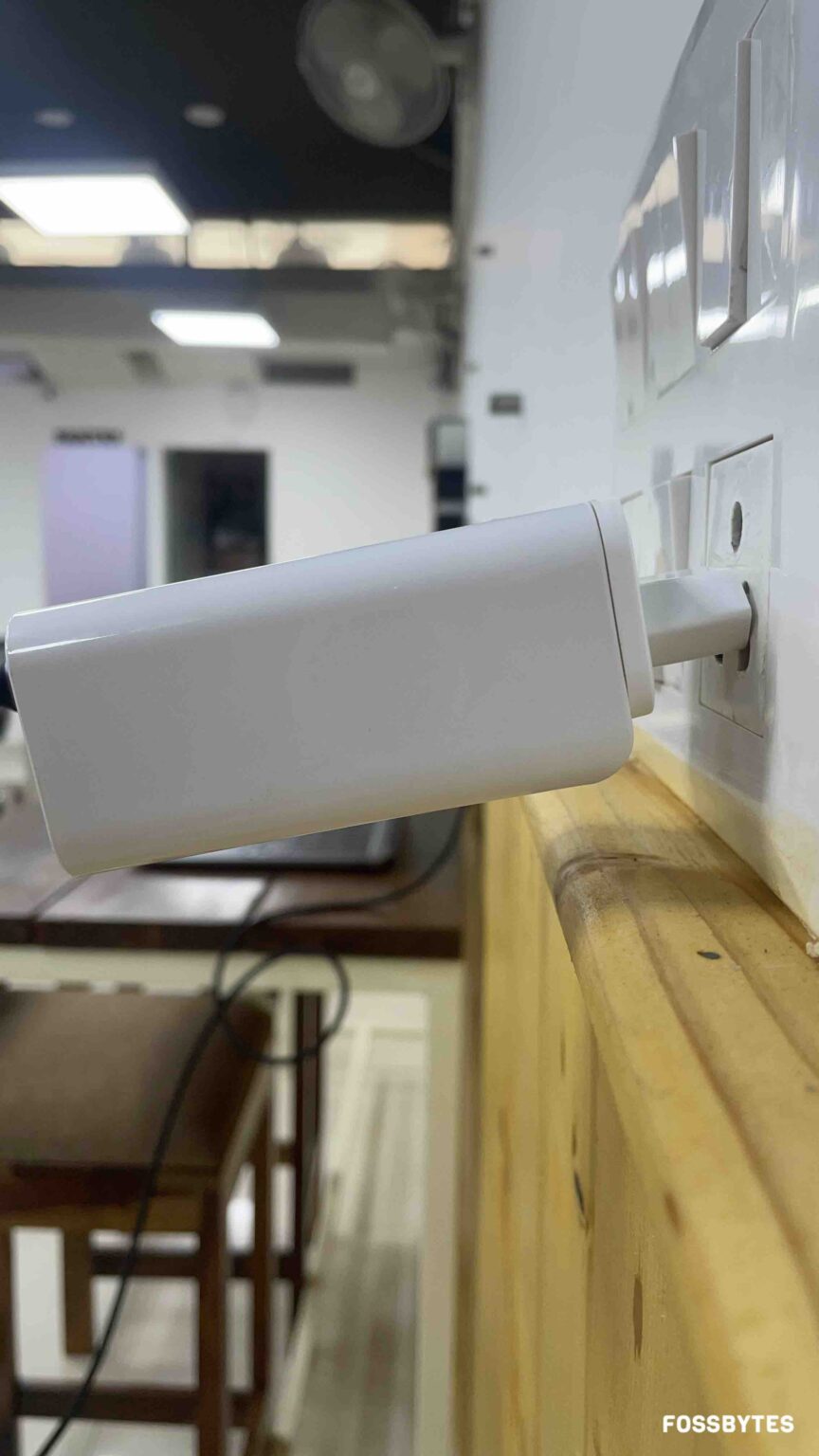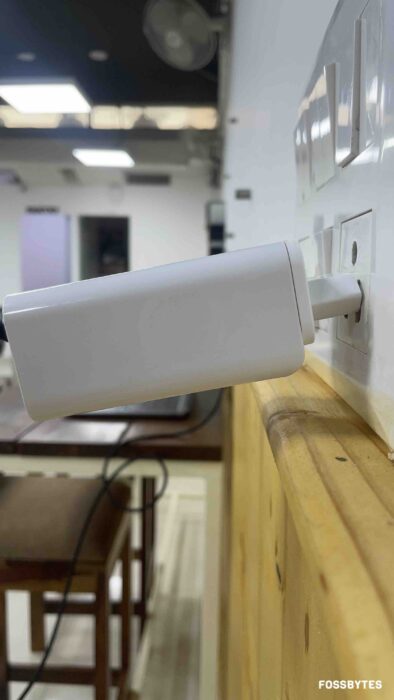 Coming to the limitations, there is some room for improvement for this charger. For starters, the U.S. plug is compact and folds all the way back, but the Indian and Australian adapters aren't so portable. The Indian adapter is also slightly taller than the rest, so the charger is slightly hanging out when plugged into a wall socket.
Since it is a modular charger, there should've been more emphasis on how users change adapters. It isn't something you'll do every day, but a better mechanism would be a welcome addition. Other than these two issues, the Chargesap Zeus is a pretty sweet deal if you're looking for a single charger to meet all your needs.
Chargesap Zeus review: Verdict
Chargesap Zeus review
Summary
The Chargesap Zeus is a compact charger for the performance it packs. It is well designed, well built, and certainly has a couple of neat features up its sleeve. If you're looking for one single charger for all your devices, this is a solid option to consider.
In the modern world, you need powerful chargers to keep up with power-hungry devices. Chargesap Zeus is one such powerful product. If you're looking for a dock instead of a charger, check out our UGreen 3-in-1 MagSafe wireless charging station review. However, if you want something more portable, the Zeus is a great option.
Zeus is on Kickstarter at the time of writing this article. If you want to get your hands on one, you can check out Chargesap's Kickstarter page and have a look at it.