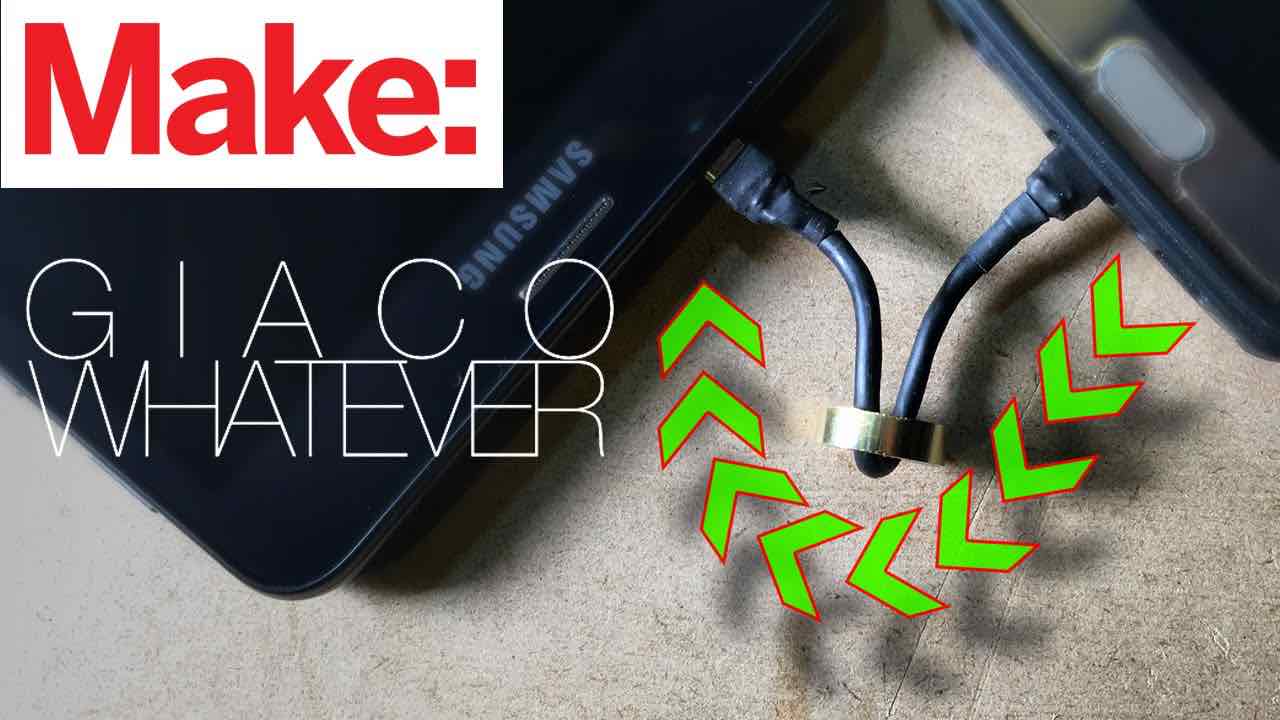 Short Bytes: A DIY video from Make: shows how to make a custom USB on-the-go keychain to charge your smartphone by connecting it to another smartphone. It involves tweaking the wires of two male micro-USB pins to make the smartphone believe it is connected to a charging slot.
P
resent day smartphones come with great features and power. The only downside is the lack of enough battery, it doesn't matter if it's an iPhone or an Android smartphone. By the end of the day, we begin our quest to find the charger and a power outlet for our smartphone on the verge of going unconscious.
What if you run out of battery during a concert or a weekend trip with your friends? Your power bank could have saved you but other people consumed all of its juice. Ex-NSA contractor Edward Snowden is making an open-source battery case, check it out.
Now, you can charge your smartphone from other people's smartphone. All you need to do is make a custom micro-USB charging cable.
Here is a DIY video which shows how to make a USB OTG cable key to charge your smartphone from some other device:
Since its a keychain that you can carry all the time, you can steal some charge from your friend's phone while he/she is busy with something. You can also use it as a prank inspiration. Connect the two phones overnight and in the morning your friend would wake up with an empty battery.
But, do remember to disconnect the phones well in time. Overnight charging struck an important concern in my head. Is it really safe to put a smartphone for overnight charging?
— via Makezine
If you have something to add, tell us in the comments below.
Also Read: How To Check Battery Capacity And Battery Health Report In Windows Using CMD