Windows 11 is here, and it's only fair if you have questions about it. Also, if your system's time is incorrect, much could go wrong. Windows usually syncs the system time using the Internet. However, it can sometimes cause glitches and result in the system displaying the time incorrectly.
With Windows 11, there come a lot of new features and parts of the user interface to explore. Even basic tasks like changing time can be hard to find at once. Above all, you can surely rely on the Control Panel and the Settings app to tweak the time on Windows 11.
Manually change date and time in Windows 11
To change the time on Windows 11, you can rely on the Settings app and Control Panel. Let's have a look at both methods.
Change time via Control Panel
Yes, you can still change the time on Windows 11 from Control Panel. Here's how.
1. Click on the Start menu icon, and search and open Control Panel. Alternatively, you can press Windows key + R to open the Run dialog. There, type control and press enter.
2. Once there, click on the Clock and Region option on its home page.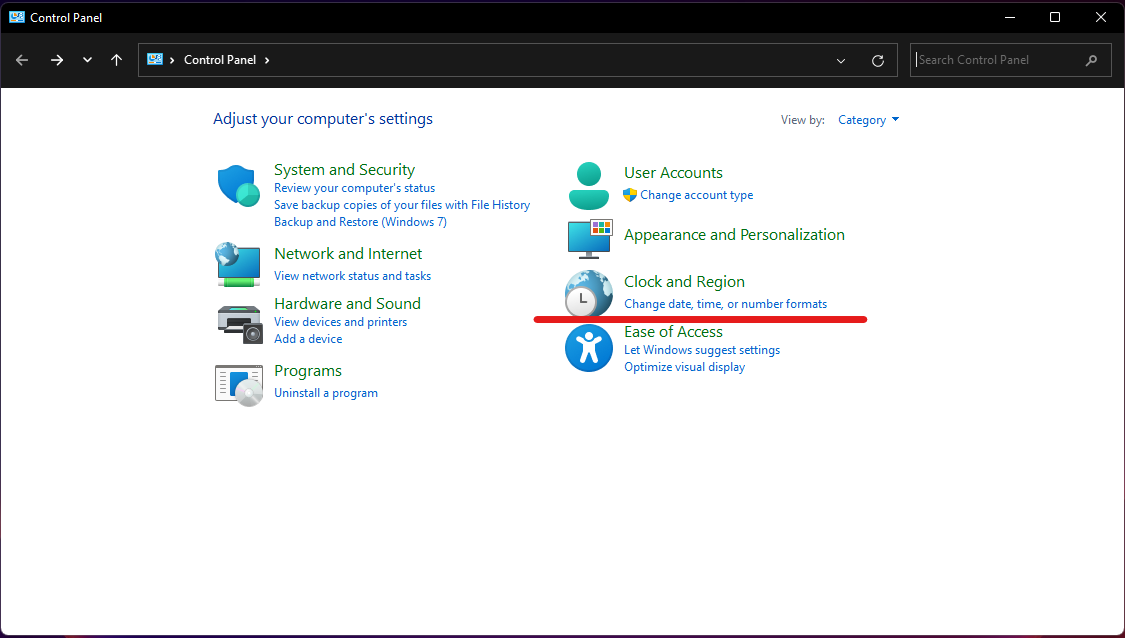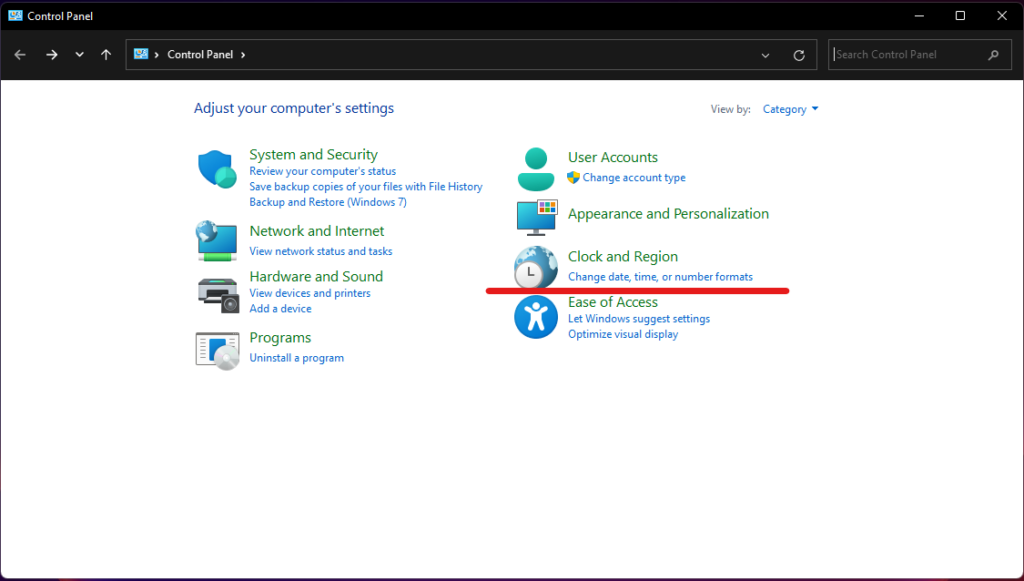 3. Then, click on the "Set the time and date" button under the Time and Date heading.
4. Furthermore, click on the Change date and time button. You can now manually adjust the time of the day along with the date. Also, you can change the time zone from the previous screen.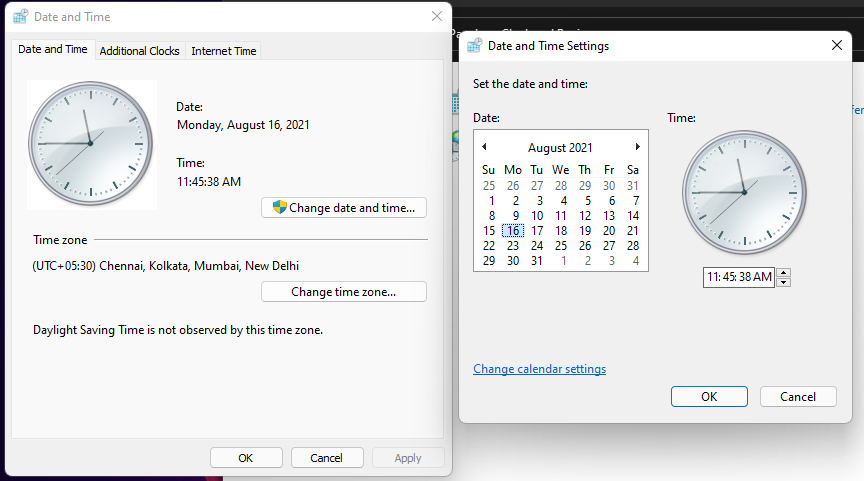 After the time is set, press OK on both windows to save the settings.
Change date and time via Settings
Microsoft has worked hard on the new Settings app, so make sure to explore the same. Here's how to configure the time via Settings.
1. Open the Settings app and navigate to Time & language > Data & time. Alternatively, you can right-click on the time widget in the taskbar and click on Adjust date and time.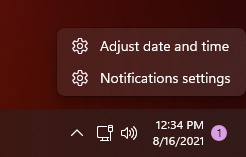 2. In there, click on Date & time. Now, you'll need to toggle off the "Set time automatically" option.
3. The tab reading "Set the date and time manually" will now become available. Click on the Change button on the tab.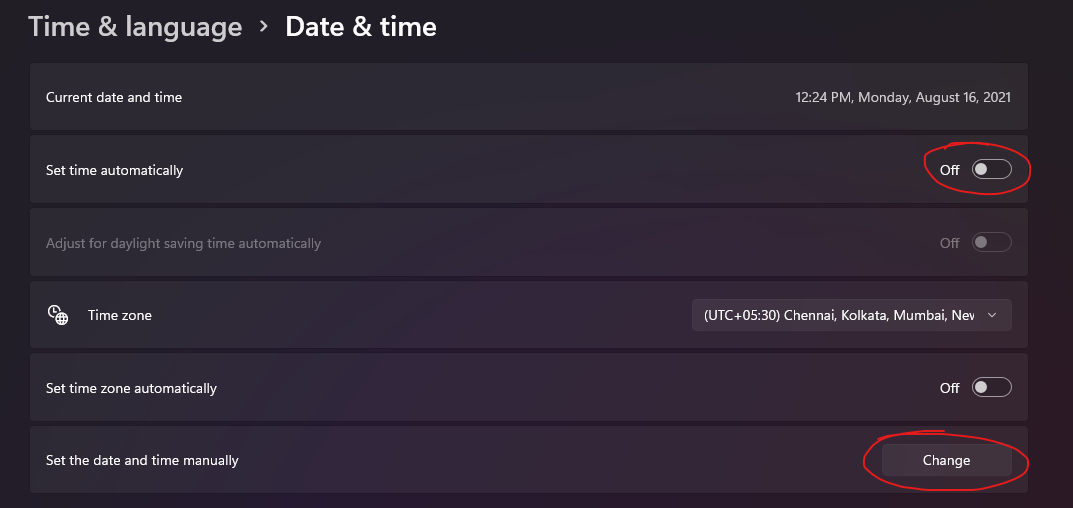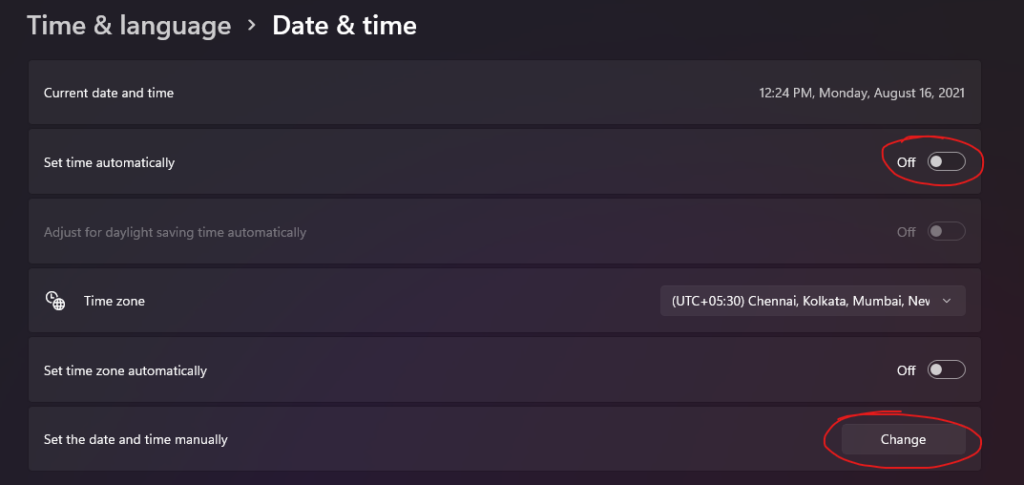 4. Finally, a pop-up window will appear where you can change the time. Configure the time and click on Change.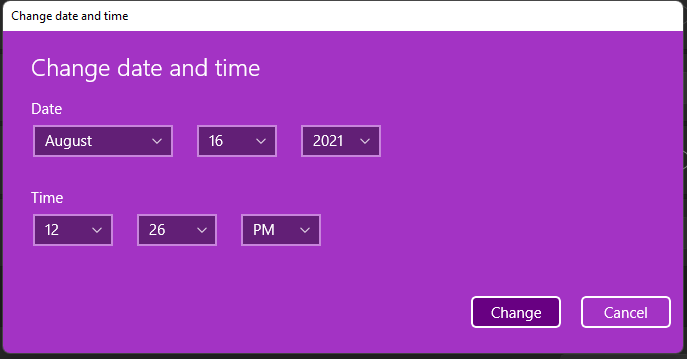 You have now successfully changed the system time. Alternatively, you can sync the time to match with the correct one as per the Internet Time Servers.
Like this guide? Make sure to check our useful Windows 11 guides to help you use the new OS.