If you're someone who uses more than one audio device on your PC, you might be switching between audio outputs now and then. With Windows 11, the action-center and toggles like audio and internet have new functionality.
This guide will show you how to change the default audio device (speakers/headphones) on Windows 11. There are two ways to do so. Let us see how:
Change The Default Audio Output
You can change the default audio output from the Taskbar and the Settings app.
Using Quick Settings From The Taskbar
Firstly, to switch between audio outputs quickly, we can use the quick settings in the Taskbar.
1. On the Taskbar, click on the volume and network icon cluster, which opens quick settings.
2. Down below, click on the arrow that's next to the volume slider.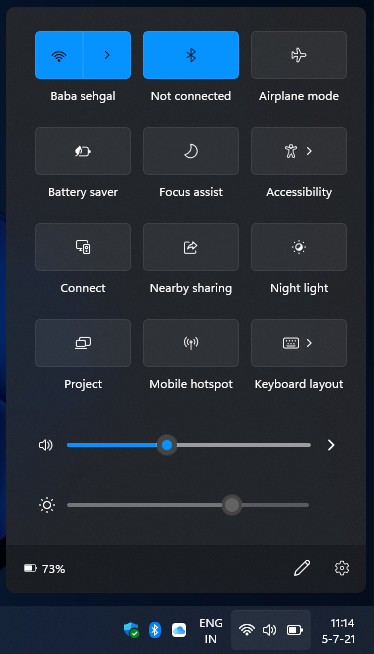 3. Then, the opened page will show a list of available audio outputs.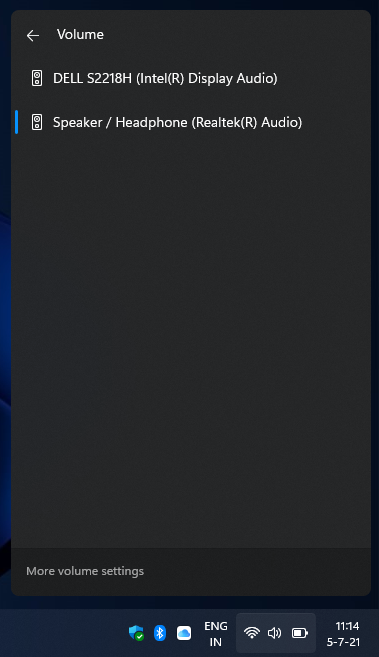 4. Finally, choose your required audio device. Speakers, headphones, Bluetooth devices will show up here if they're connected.
Using The Settings App
Alternatively, you can use the Settings app to change the default audio output. Let's see how:
1. Click on the Start Menu icon and open Settings.
2. Then, click on the Sound tab in the System category.
3. Moving on, under the Output section, all connected audio devices will be visible.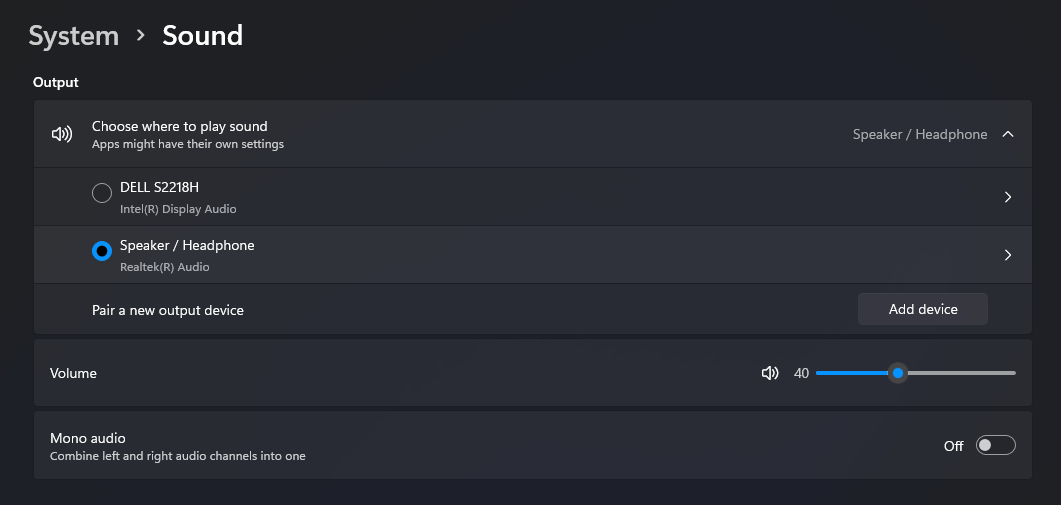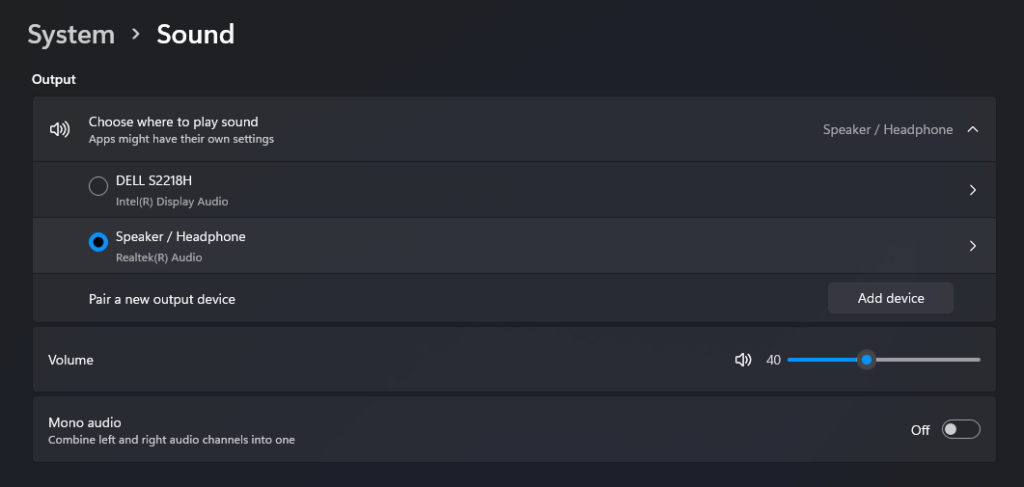 4. Finally, choose your desired audio output from the list.
And those were the simple steps to switch between speakers, headphones, and wireless audio devices with ease.
Windows 11 comes with a bunch of visual and core changes. In the same vein, we've been covering everything that a user should know before getting started with Windows 11. Make sure to check our detailed coverage on Windows 11 and useful Windows 11 guides.
Do you like the changes? Let us know in the comments below.