CES 2023, the biggest tech trade show of the year, has finally wrapped up, and we got to see many new gadgets, products, and announcements. The Consumer Electronics Show (CES) has always been an excellent showcase for the future of the tech industry and its innovations. Take a look at some of the best and weirdest tech products presented at CES 2023.
Kicking off the first week of January, we saw a ton of new products that will shape the future of the tech industry for many years to come. From BMW's color-changing cars to L'Oreal's eyebrow printers, there's a lot of variety in the products showcased this year.
Best Tech at CES 2023
While there were a lot of good products on showcase this year, we have picked out some of our favorites. The following tech products are something that has the potential to revolutionize the industry while also giving us a glimpse into the future.
BMW i Vision Dee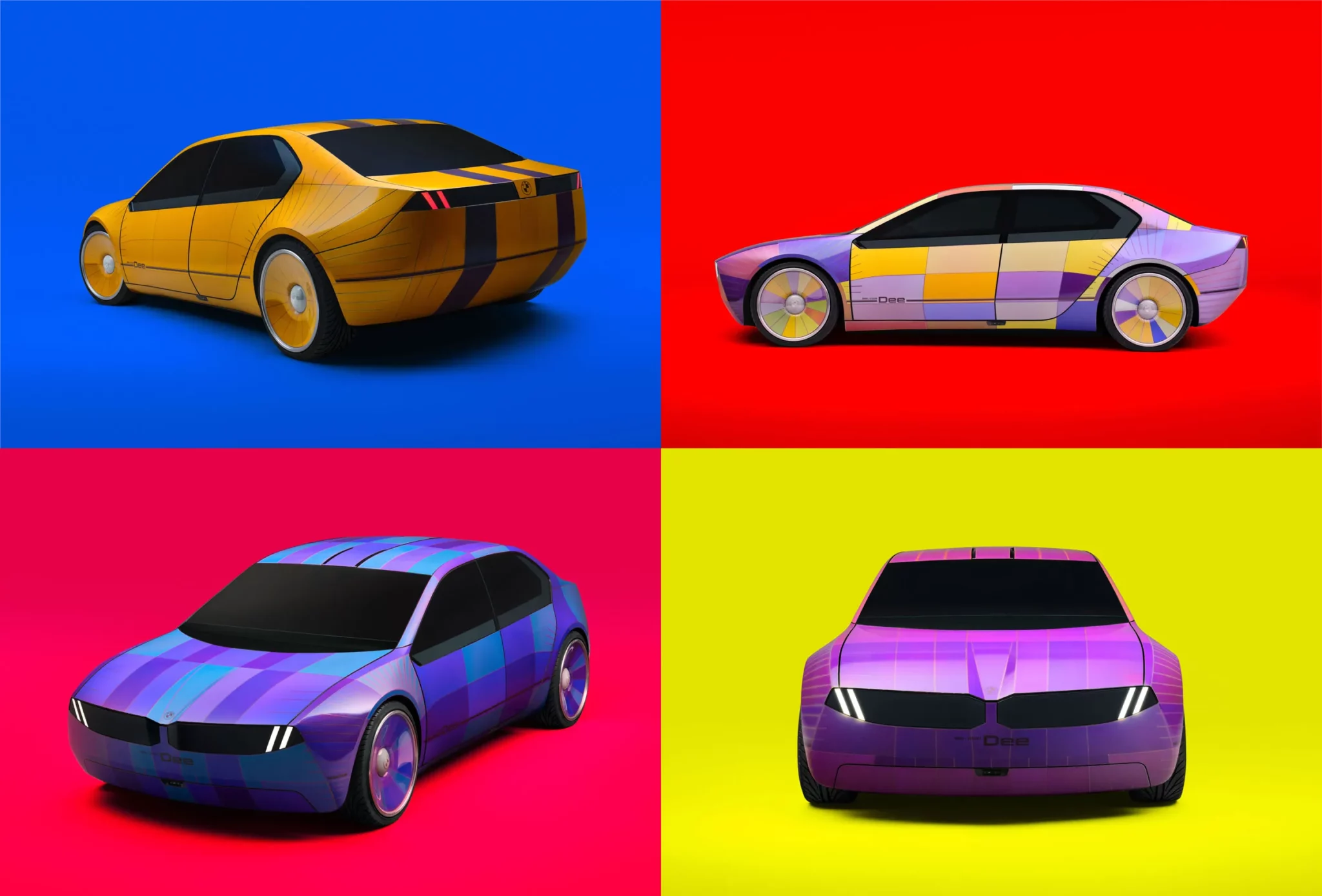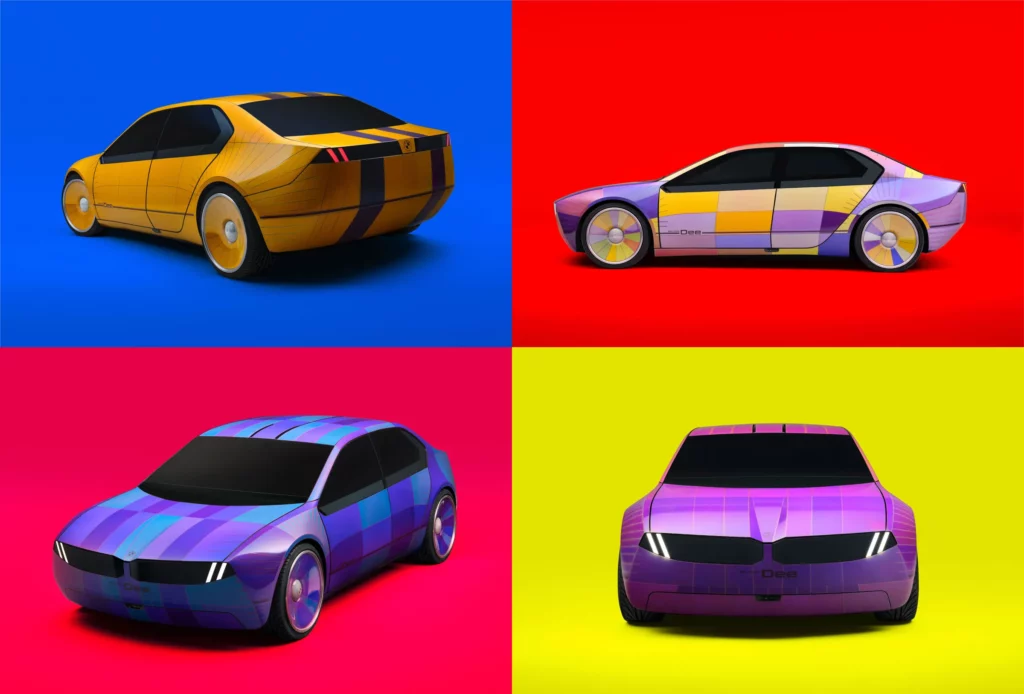 Last year at CES, BMW showcased a concept car that could change its color to white, gray, and black. This year they have evolved the concept one step further with the BMW i Vision Dee. The company has upgraded its e-ink technology to a full-color version, enabling the BMW i Vision Dee to change into 32 available colors.
The car's body is divided into 240 segments that can independently change colors. With these different segments, the car can effectively change its look with different stripes, patterns, or animations. According to Chief Executive Oliver Zipse, the car could go into production in 2025.
Glass-free 3D monitors and TVs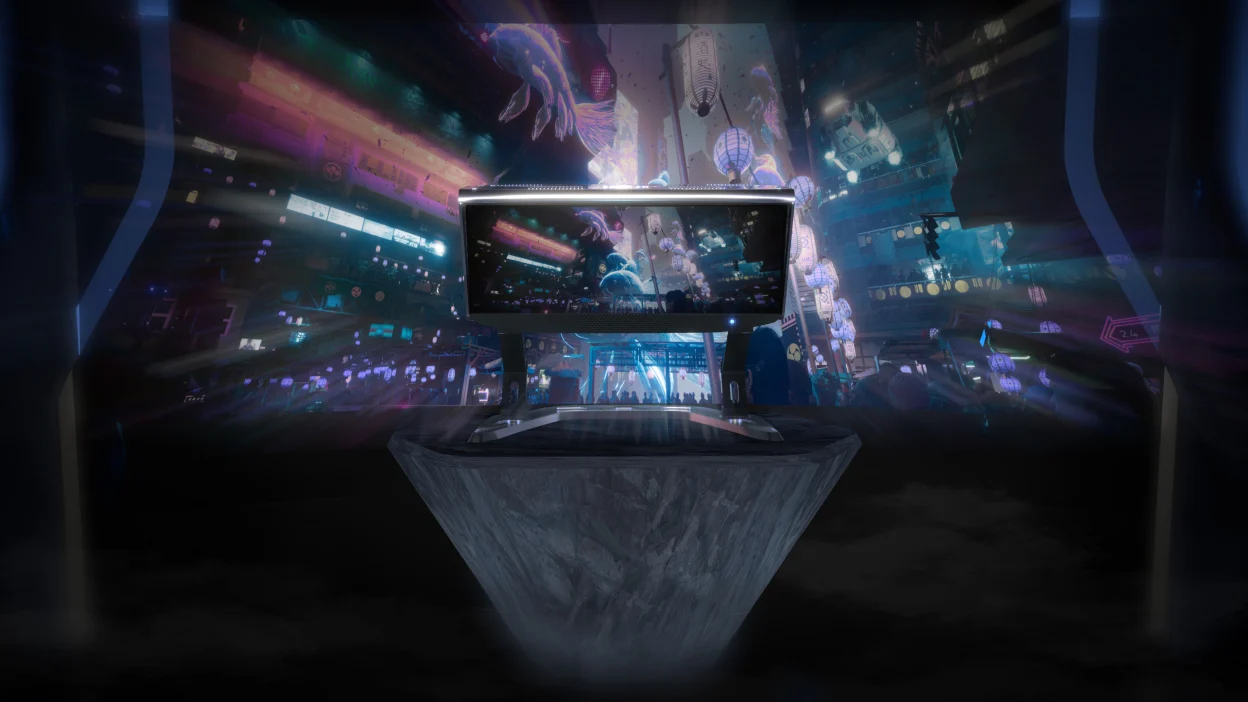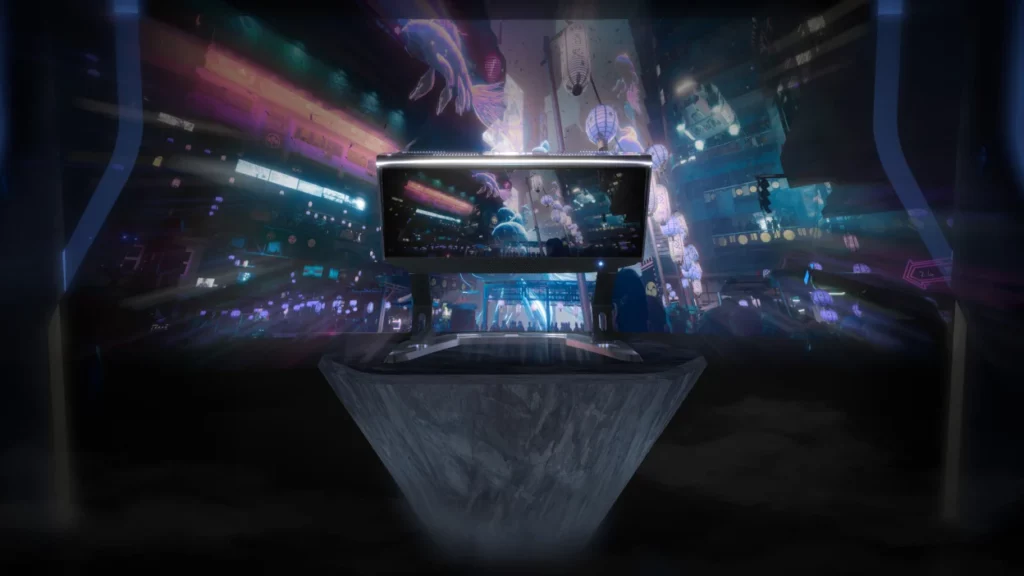 Glass-free 3D monitors and TVs were some of the most underrated products at CES 2023. Companies like Brelyon and 3DGM showcased thier own 3d monitor technologies using different 3D technologies. Breylon's 3D monitor was unlike anything we have ever seen, but it is still in development.
On the other hand, 3DGM is releasing a consumer monitor at a price point below $2,000 in the coming months. The 32-inch 4K glass-free 3D desktop monitor uses AI eye-tracking technology to optimize 3D visuals. Then there's also the Asus ProArt Studio book 16 3D OLED gaming laptop that comes with a built-in glass-free 3D monitor.
Sony Honda EV: Afeela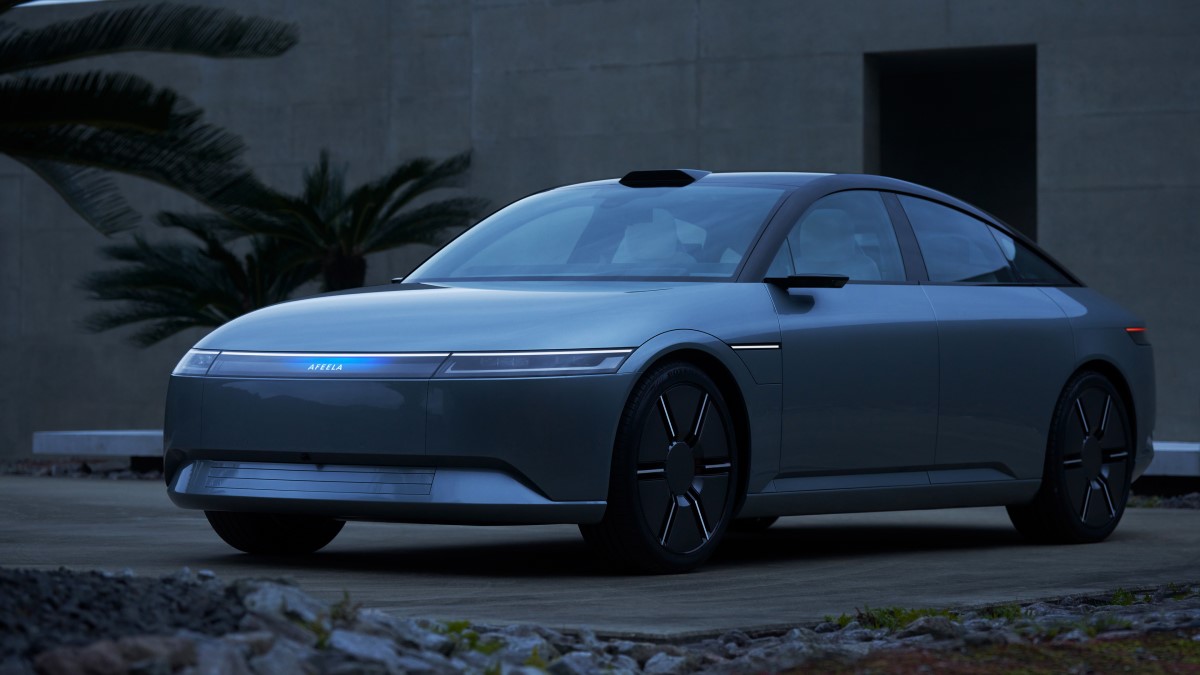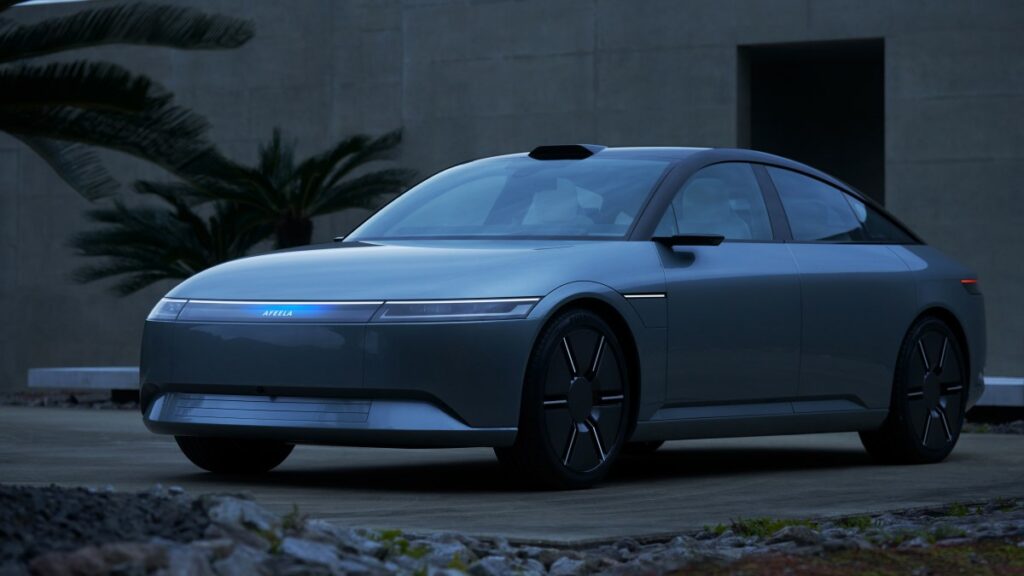 Sony and Honda Mobility have also revealed a prototype for their upcoming EV Car Brand' Afeela.' According to Sony Honda Mobility CEO Yasuhide Mizuno, the car would use Sony's experience with AI, VR, and AR to make a unique EV.
The electric car is even rumored to feature a PS5 as an entertainment system. It will also be priced similarly to other premium automakers like Mercedes-Benz, BMW, Volvo, and Audi. Pre-orders for the EV car are expected to go live in 2025, with the car going on sale in the US by 2026.
Best monitors and TVs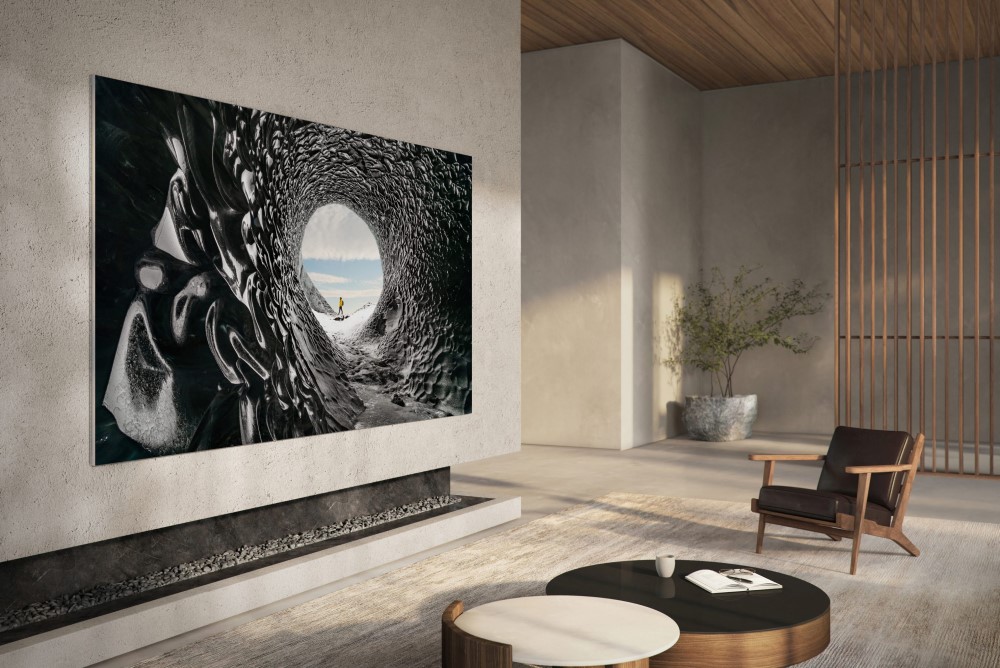 Samsung has once again reigned supreme at CES 2023 while showcasing many different monitors and TVs. The company is also offering 50, 63, 76, 89, 101, 114, and 140-inch MicroLED TVs that will seamlessly mesh with a wall. There are also new models coming to Samsung's QD-OLED TV line, including an all-new 77-inch model.
LG also showcased the Signature OLED M3, which uses zero cables thanks to the LG Zero Connect box. The box effectively eliminates the need for wires by streaming HDMI-quality signals directly to the TV. The LG Signature OLED TV can stream a 120Hz 4K video, while the Zero Connect box can add any kind of console, Blu-ray device, or set-top box to the TV.
Lenovo Dual Screen Laptop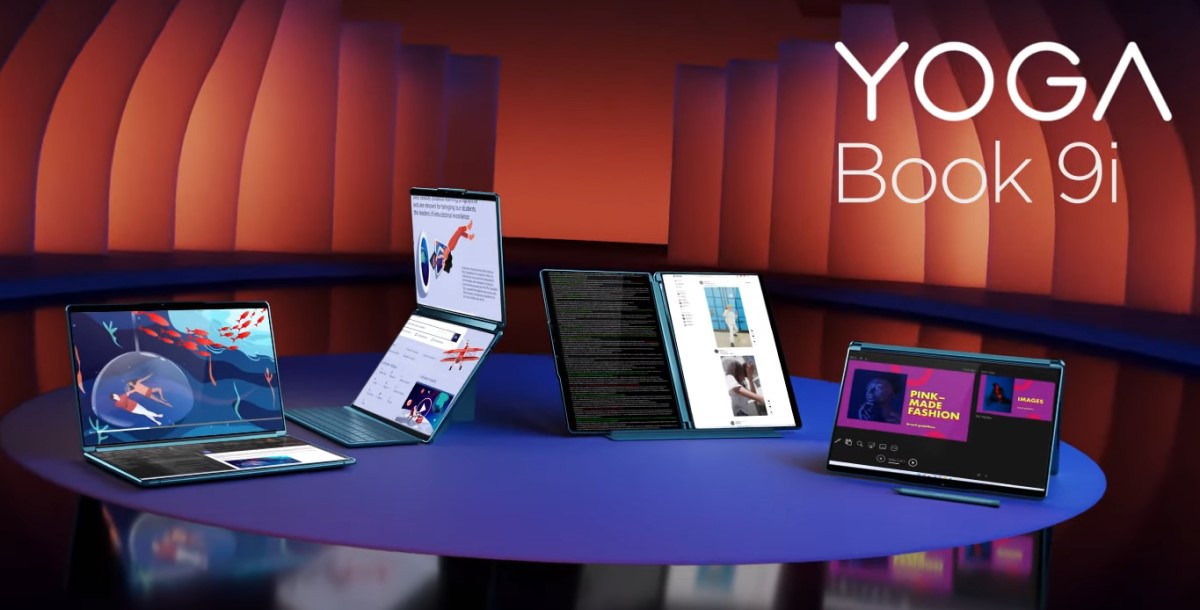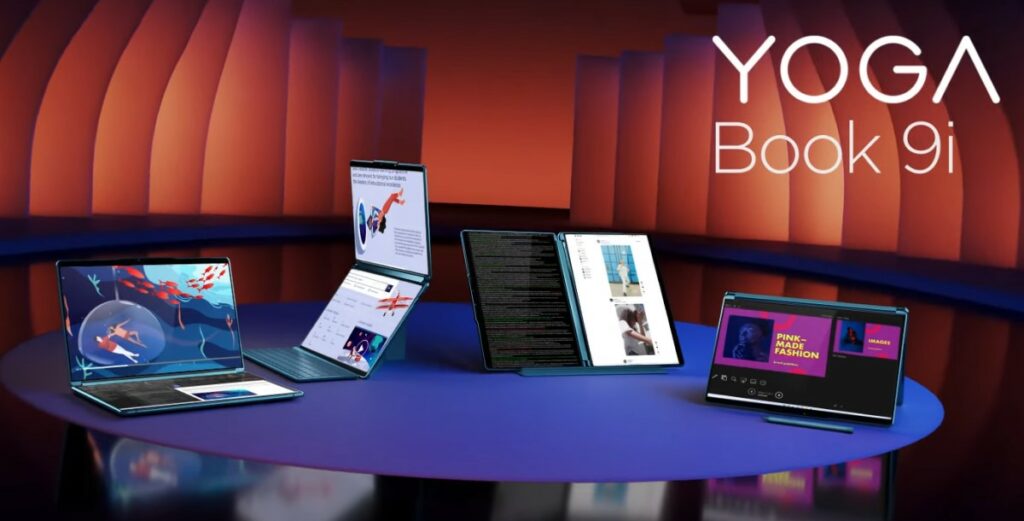 Lenovo is putting away the traditional physical keyboard and instead going ahead with a dual-screen laptop. The company showcased its newest Lenovo Dual Screen Yoga Book 9i at CES 2023. The laptop stacks two screens on top of each other that can be used side-by-side or on top of each other like an infinite display.
Users will also have the freedom to choose between a wireless keyboard and a virtual on-screen keyboard. The laptop comes with two 13.3-inch OLED displays with smart gestures that let you make the most out of the displays. The Lenovo Dual Screen Yoga Book 9i is set to be released this spring for around $2000.
Weirdest Tech at CES 2023
CES 2023 was filled with many great tech products. However, there were also many companies that showcased a few unusual and weird products. So it is finally time to take a look at some of the most absurd albiet useful tech products to come out of CES 2023.
Withings' Urine scanner'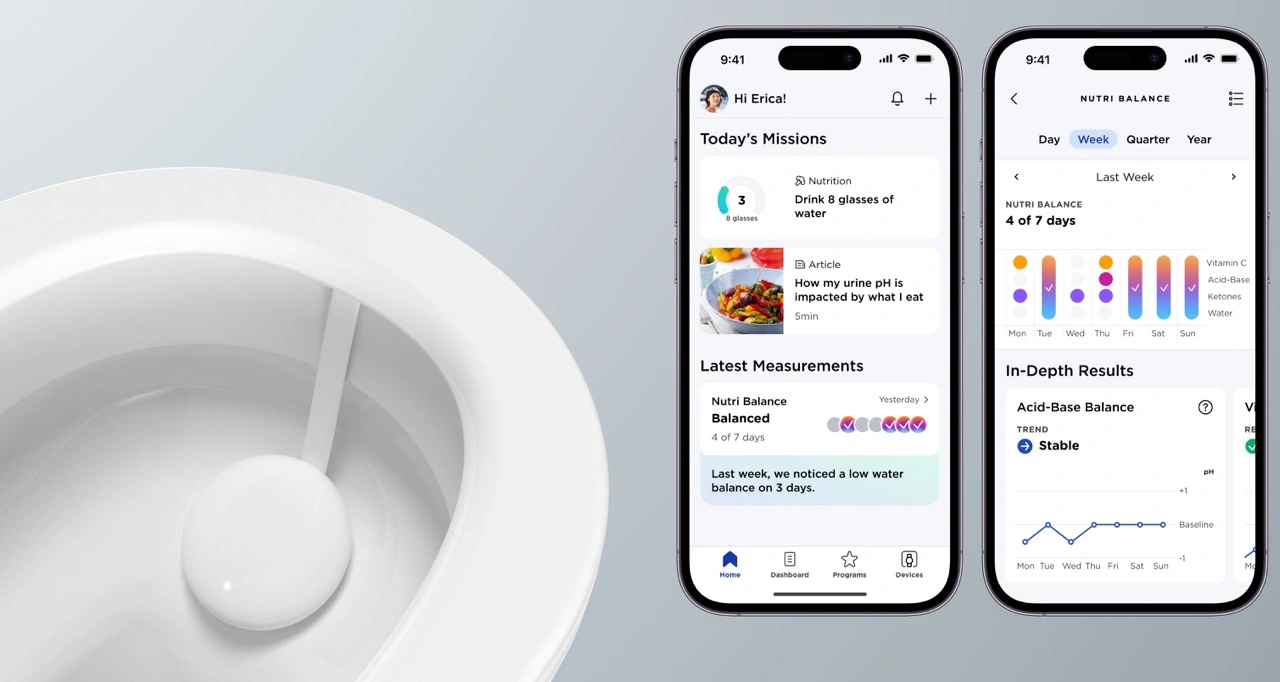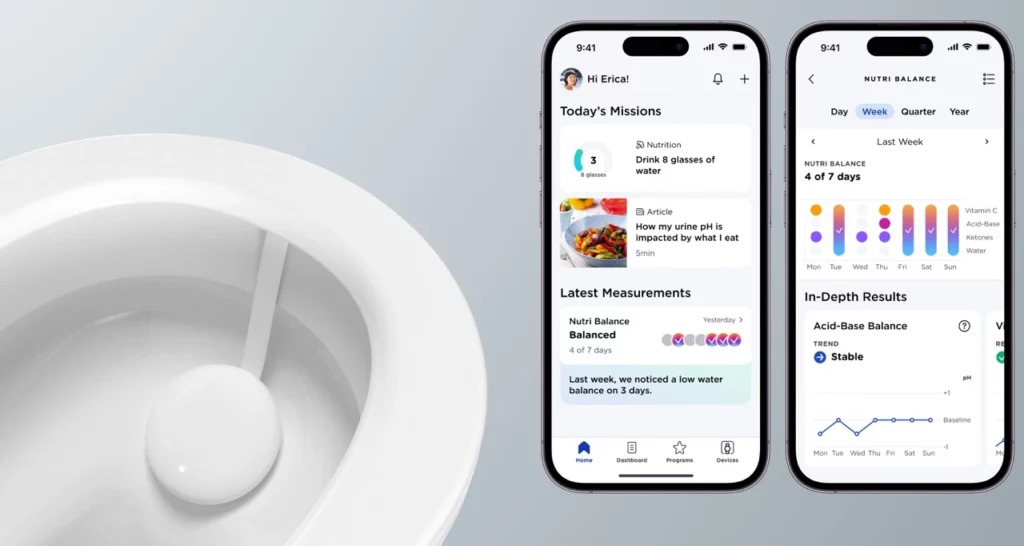 Imagine getting a health report card every time you pee, cause that's exactly what Withings U-scan does. The device has to be placed on the bidet to collect a small sample of a person's urine. The shell-shaped healthcare device helps users track 3,000 metabolites present in a person's urine to show an analysis of specific health tests, pH, vitamin C, and ketone levels.
L'Oreal Brow Magic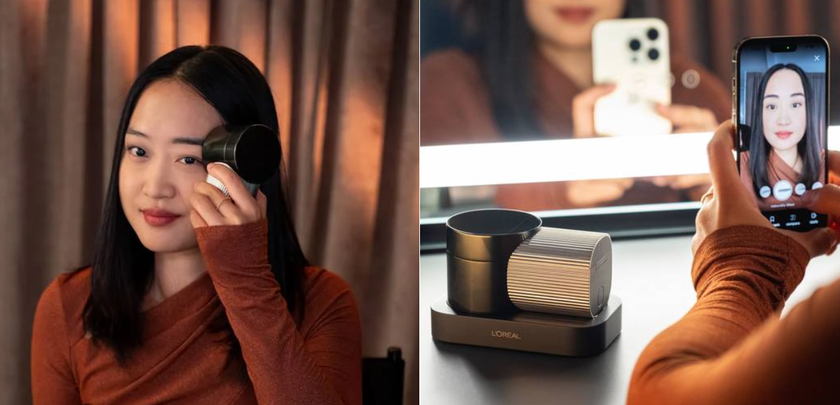 It seems the cosmetic industry is also hopping on the latest tech innovations to provide better services to its customers. L'Oréal Brow Magic is the company's first at-home electronic eyebrow makeup applicator that lets users customize their eyebrow looks in a matter of seconds. The device uses an AR camera app to let users choose the style they want.
Let us know which tech product you find the most interesting in the comment section below.