Now that Bluetooth is back in the limelight, thanks to wireless headphones taking over the industry, Bluetooth SIG, a group that sets its standards, is planning to bring a plethora of features to Bluetooth.
At the ongoing CES 2020, the group took the stage to discuss LE Audio, an umbrella term for new Bluetooth features that it will finalize later this year.
Upcoming Bluetooth LE Audio Features
1. New Audio Codec
First and foremost, we are looking at the new audio codec, LC3 (Low Complexity Communications), that will improve sound quality while keeping the battery consumption as low as possible.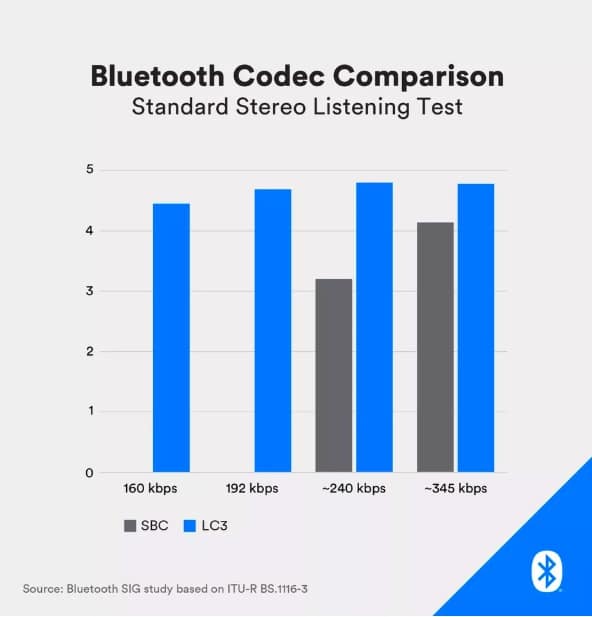 The group claimed the new codec would improve SBC (Bluetooth default codec) streaming by facilitating a 50% improvement in audio quality.
2. Multi-steam audio
Another feature of Bluetooth LE is multi-stream audio, which will allow multiple audio streams between Bluetooth audio devices. In other words, true wireless earbuds would get signals for each bud, rather than having to communicate with each other.
Not only that, but multi-stream audio will also allow easier sharing of Bluetooth audio to multiple users.
3. Broadcast Audio
The new standard is also introducing a "broadcast" feature that will enable audio-sharing to an unlimited number of nearby Bluetooth devices.
The new feature will be particularly useful in big places such as airports, museums, etc. for broadcasting announcements.
Consistency over products
It's not like these Bluetooth features were not already present. For instance, Apple already supports multi-stream audio in its wireless headphones.
However, Bluetooth LE Audio is the new industry standard, i.e., all the latest Bluetooth devices will have new features, rather than a few.
Now, the only thing left to see is the release and how manufacturers would apply the new standard to their benefit.  According to the group, the Bluetooth specifications that define LE Audio will arrive in the first half of 2020.