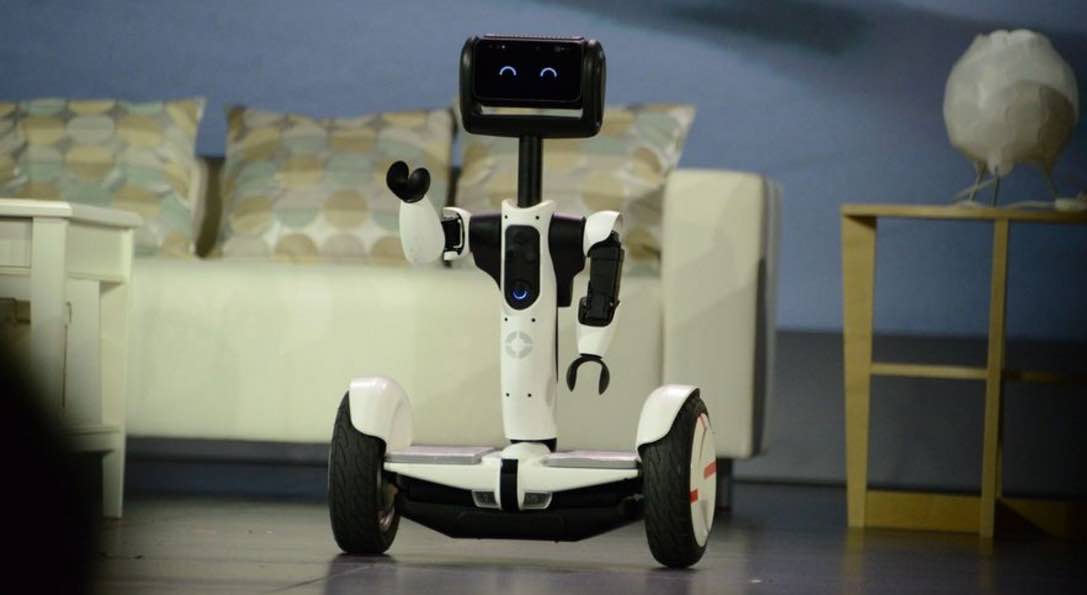 Short Bytes: It is CES time! And one of the biggest announcements from the house of Intel is of a human interactive robot which can double up as a hoverboard to help you through your daily work commute. The minds behind the little Butler are Segway Inc. who partnered with Intel to power the bot with their RealSense technology.
T
he word Butler reminds us of Alfred Pennyworth from the Batman Series and the sagacity he evinced while he fortified Bruce Wayne from the bad world that could have swallowed little Bruce, left alone after the sad demise of his parents. This time, the Butler is from the house of the semiconductor giant. An adorable robot blessed with a captivating countenance and with powers to
transform into a hoverboard
– yeah, that's right.
Hello World, it's been one hour and twelve minutes since I last seen the world. Good to be back.
Intel unveiled the Butler Robot cum hoverboard at their
CES 2016
Press event.
The human interaction tech is designed in collaboration with Segway Inc. The Transporter-robot has its damn good expressions, cute enough to melt down a person with an iron heart. The hoverboard robot will make sure you don't get bored while you enjoy your solo time, it will talk with you or it can welcome your guests with its small hands – "Are those my arms? Awesome!" –  Robot Butler said as Intel attached a pair of arms during the demo.
The Butler Robot also does a part time job of a hoverboard. All you need is to press a single button and your robot will be ready to transport you anywhere around the city. It can be your companion on your daily commute to work.
The NineBot Segway Butler is fitted with a RealSense camera which is designed using Intel RealSense technology, a platform to implement human-computer Interaction techniques. The robot is powered by Intel's Atom processor with all the abilities built-in, so it can autonomously walk around your house without knocking all of your lamps.
Segway announced their plans to make the Robo Butler available for the commercial market by the second half of 2016. With a developer kit for the Butler Robo, the coders around the world will teach our Robo Butler some good habits to content its human playfellow.
We designed this Segway to be an open platform.
— said Brian Krzanich, Intel CEO, in his speech.
Watch Intel Press conference video and see the Butler Robot in action:
Write your views in the comments section below.