What if your passion for creating videos can help you win $200 this holiday season? Wondershare, the global leader in software development, is running a contest this holiday season to spread the festive spirit and celebrate creativity with people around the world.
Capture The Moment With Wondershare
Named Capture The Moment, Wondershare's latest contest is as simple as it sounds: just capture the gift and surprise reactions of your loved ones in the form of a photo or video. Here are the simple steps:
Capture the reaction of your loved ones opening a gift present
Share your memories on social media and follow Wondershare on Instagram, Facebook, Twitter, or YouTube between Dec 15th, 2022 and Jan 10th, 2023.
Use these hashtags to be eligible to enter: #CelebrateWithWondershare and #Holidays
Once the contest ends, 1 winner ($200) will be chosen from each of these categories: The Funniest Reaction, Most Surprising Reaction, and Most Heartwarming Reaction. Whenever we present a gift to a loved one, these are one the most common and natural responses. You just need to click a picture with your smartphone or simply turn on the video mode and capture the lively moment.
Take your contest video to the next level with these tools
Wondershare is running a money-saving sale that lets you save up to 60% on industry best tools like Filmora, Uniconverter, etc. These creativity tools help you make your videos and pictures more vibrant, and make your content stand out from the crowd —
1. Filmora
With the help of Wondershare's Filmora tool, you can easily create videos with a polished appearance. You can simply drag and drop the relevant media files into the media library of Filmora to make a Christmas video. These can be pictures, movies, or audio files. The next step involves cropping, splitting, and rearranging the media files using tool's editing features.
Additionally, a variety of transitions, filters, and overlays are available on Filmora that can be used to improve the video's aesthetic appeal. Lastly, you can change the level, get rid of background noise, and more using Filmora's audio editing capabilities.
2. Filmstock
A holiday video's aesthetic appeal can be further enhanced easily by using stock images from Filmstock. You can explore the library and choose the desired high-quality media, which can include video clips, photos, and audio files. There are several backgrounds available at Filmstock, including holiday-themed components like cheery backgrounds, music tracks, and overlays.
3. Democreator
What if you are getting the gift delivered remotely, and you're witnessing the moment over a Zoom or FaceTime call? In that case, you can record the screen, webcam, or both to capture the desired footage when using DemoCreator to produce a festive video.
The recorded video can then be edited as per need using DemoCreator's editing features. DemoCreator also offers a range of special effects, including transitions, filters, and speech-to-text feature, which can be used to enhance the visual appeal of the video.
4. Uniconverter
UniConverter from Wondershare can be used in the last stages of the video editing process. After a video has been edited with the help of Filmora or DemoCreator, the edited video may be converted with UniConverter into the required format.
This can be helpful if you wish to watch the video on a device that does not support the original file format or if the video needs to be posted to a platform that demands a particular file type. Numerous file types are supported by UniConverter, including well-known ones like MP4, AVI, and MOV. It also provides a variety of customization choices, such as the ability to change the video's resolution, bit rate, and frame rate.
How to incorporate festive spirit in your videos?
You can further set the Holiday scene by including pictures or videos of holiday decorations like Christmas trees, lights, and ornaments. These components aid in boosting the Christmas spirit and setting the tone.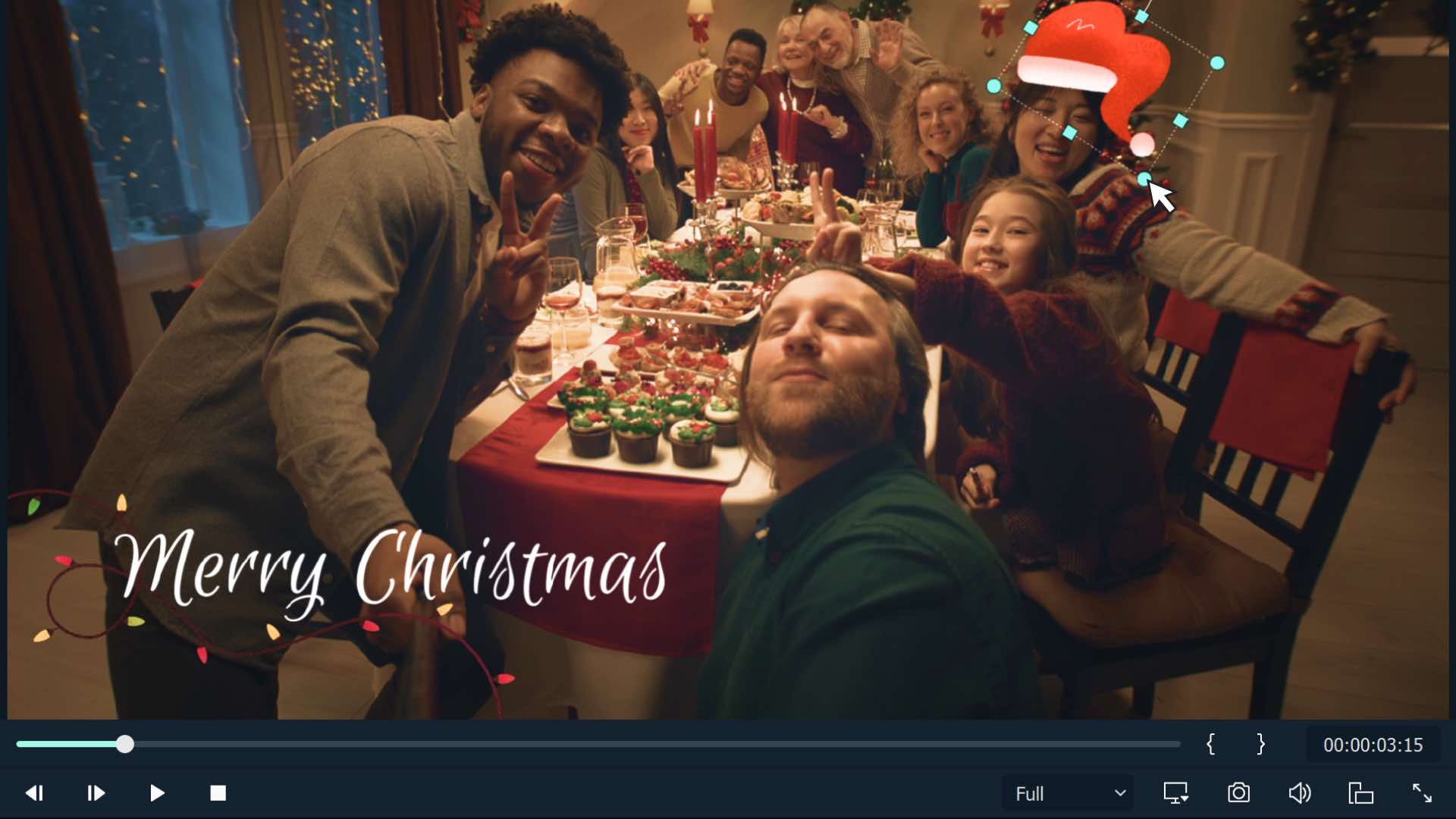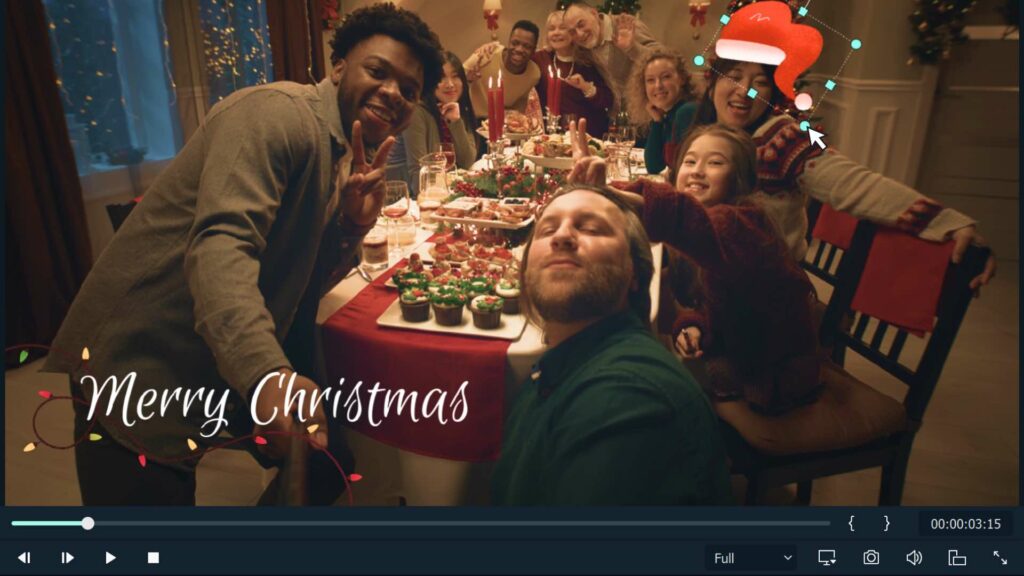 Next, think about integrating seasonal customs and events like distributing gifts, baking, caroling, etc. This contributes to capturing the festive feeling and the sense of community. Additionally, adding personal and unique elements like family photos or home movies can make the video more memorable. Lastly, be sure to incorporate festive music and even some seasonal greetings or personalized messages.
Celebrate with Wondershare
It's time to create your videos, use your imagination and our suggestions to showcase your productivity, and share them with the world. Who knows your video might be the next viral Reel on Instagram? Moreover, there are tons of user-friendly creative tools out there that would give you the wings you need and celebrate togetherness in the best possible manner.