Short Bytes: Caprine is a cross-operating system Facebook Messenger desktop app with added privacy features like Block 'Seen' Indicator, Block 'Typing' Indicator with a 'Dark Mode' User Interface Switch, in case you prefer light colors over dark background. Let's tell you more about the same.
C
aprine is a Cross Operating System Facebook Messenger Desktop App with WhatsApp like privacy features. It lets you block the 'seen' indicator, which means that people wouldn't be able to know when you saw their message.
Caprine also lets you block 'typing' indicator when you start typing, which means the message you are sending will just pop up to the person that you are sending it to, without the <Name> is typing… user interface message.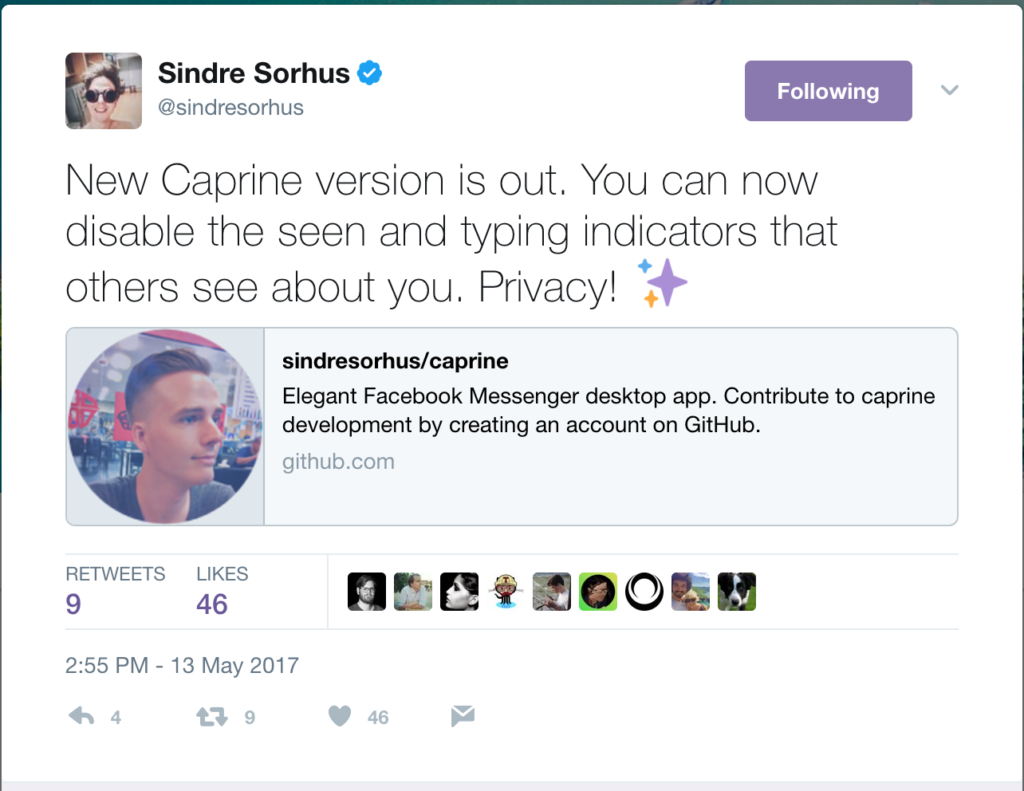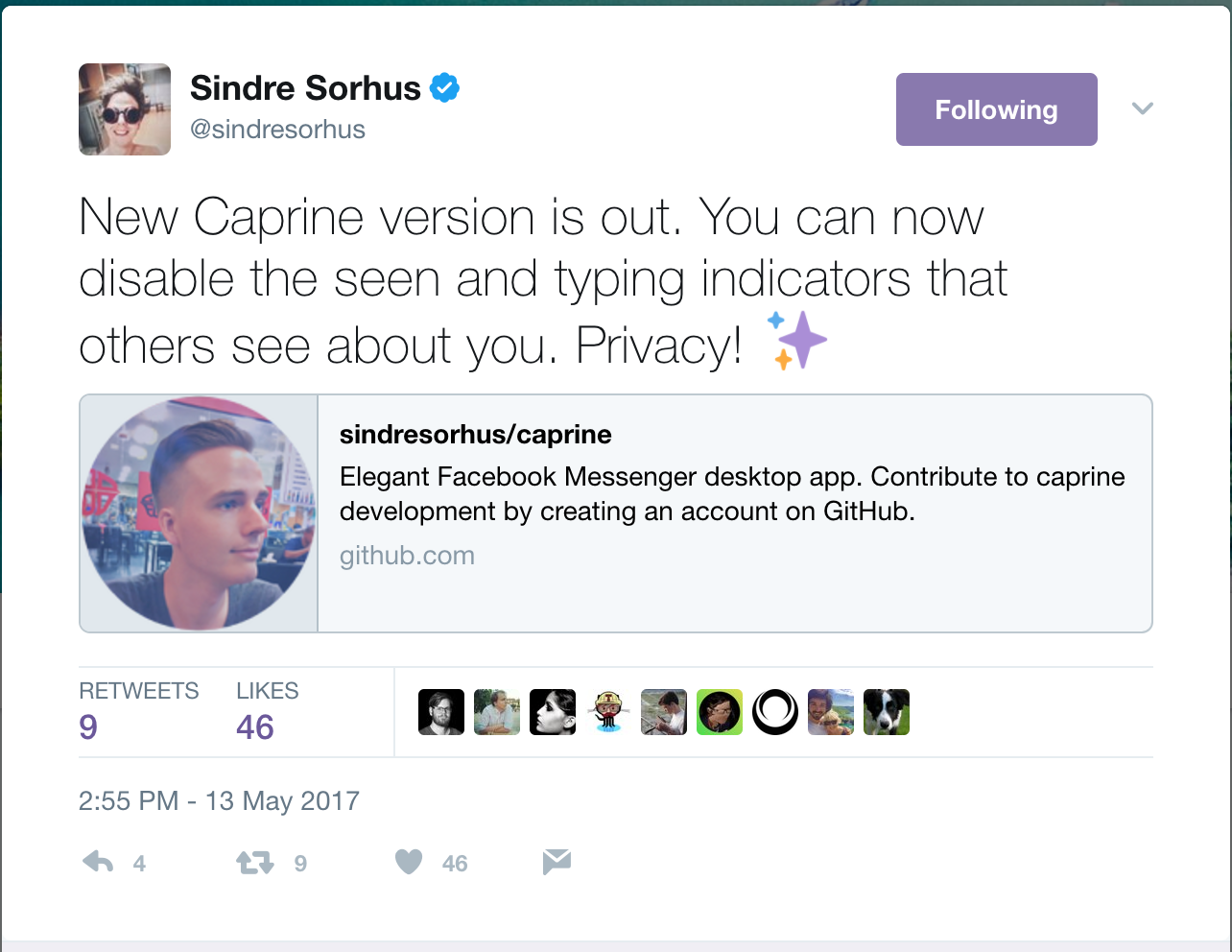 Caprine also has a nice UI theme switch feature which lets you toggle on and off between a macOS like a translucent background and a normal opaque background along with light or dark background color options.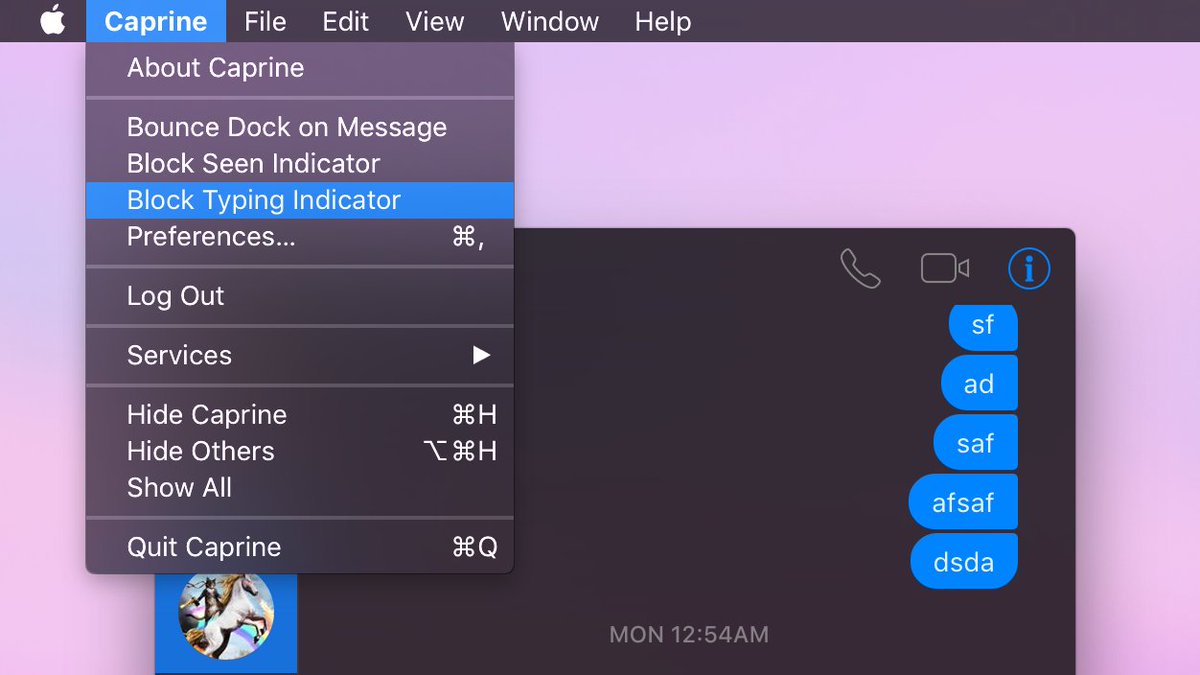 Caprine is an open source project created by Sindre Sorhus. It was initially started by him in 2015 as a self project, but slowly people started contributing to it. It's built with Electron which is a framework created by the team behind Atom Text Editor to build cross-OS desktop applications. You can learn why Sindre used Electron and not native Desktop Application stack like swift for macOS in his answer as a comment on Caprine's Product Hunt Page.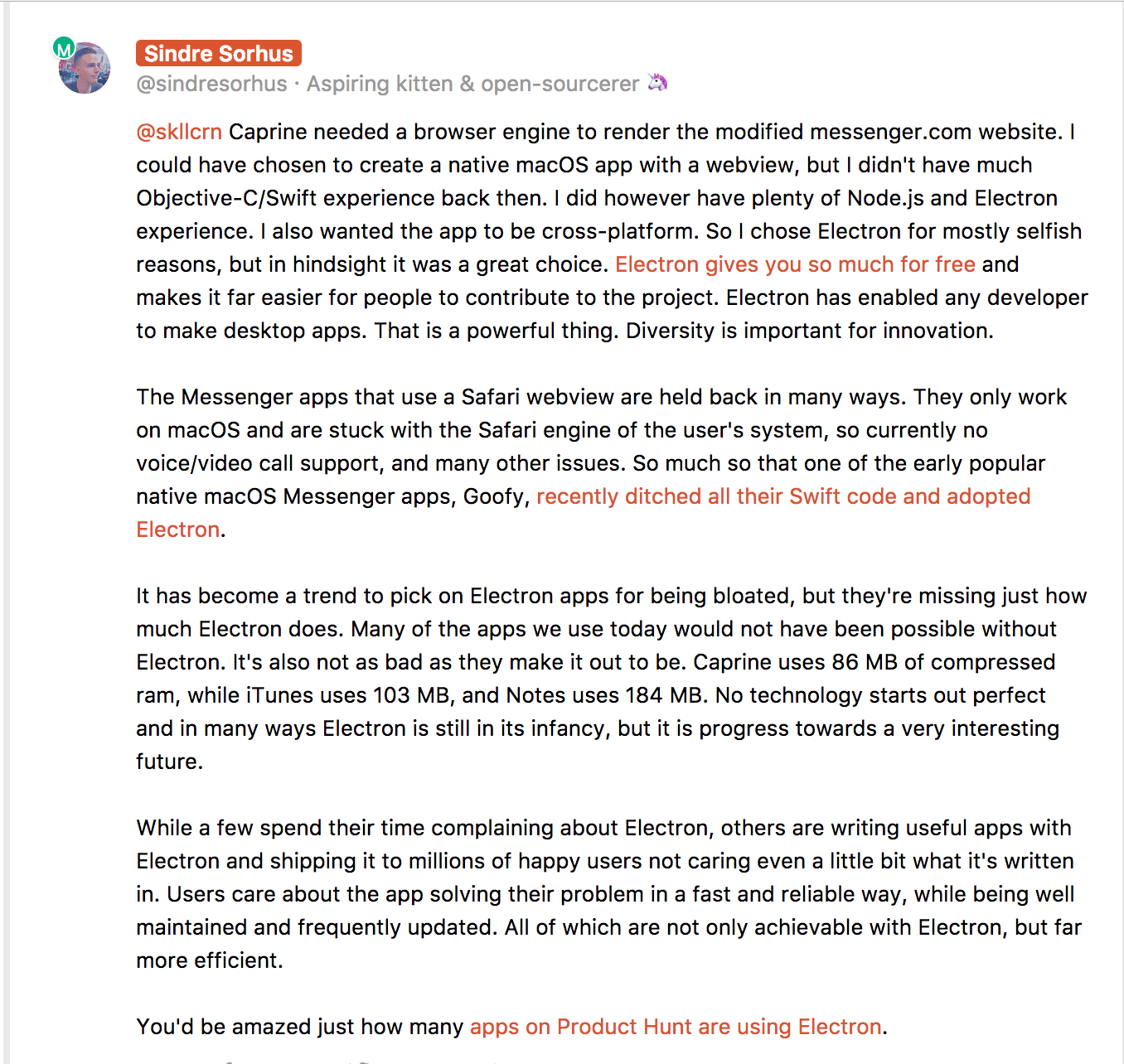 Apart from this, Caprine is Responsive, meaning everything aligns perfectly if you resize the window on your computer. You can also turn on to get desktop notifications in settings/preferences of this app.
Caprine, means relating to or resembling goats. I don't know why he chose this name, but open source software have a reputation of using crazy names (Vulcan, KDE (Kool Desktop Environment), Mustache, etc.).
So, did you find Caprine desktop Messenger app interesting? Don't forget to share your views with us.