Call of Duty Mobile Season 6 has brought a lot of new content for the players. There are new multiplayer maps like Rust and Saloon. Also, players enjoyed exciting new Multiplayer Modes such as Kill Confirmed, 1v1 Duel, etc. However, when it comes to new content, it looks like Season 7 of Call of Duty Mobile is going to be even massive.
Recently, Call of Duty Mobile released the Season 7 update for its test servers. The beta update brings so much new content that players are already brimming with excitement.
The most important addition teased in Call of Duty Mobile Beta update is the 'Gulag,' which is insanely popular in Call of Duty Warzone.
Bobby Plays, a popular Call of Duty Mobile streamer, uploaded a video on YouTube in which he explored all the cool additions in Season 7 beta update. In that video, he notices the 'Gulag' mentioned in the Download List. Well, that was enough for everyone familiar with 'Gulag' to go crazy.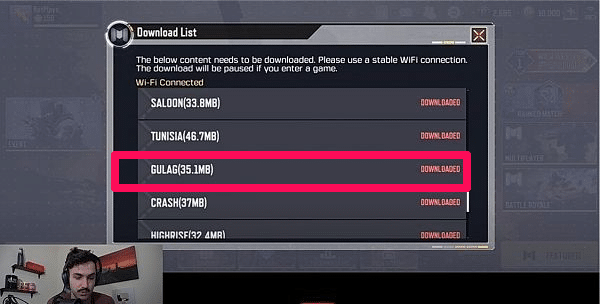 Gulag Is More Than Just A 1v1 Duel Map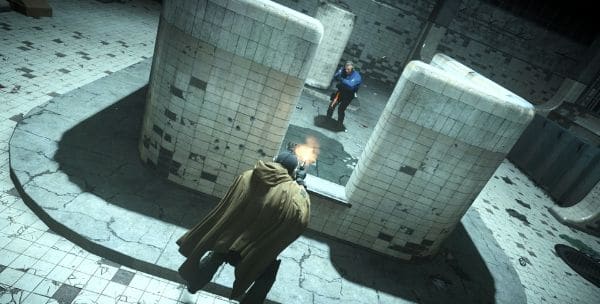 In reality, Gulag is more of a concept rather than being a 1v1 map. For instance, in Call of Duty Warzone, after being killed for the first time in the Battle Royale match, a player is sent to Gulag to fight against another dead player. The player who wins the 1v1 Duel gets back to the Battle Royale match.
We can say that for Call of Duty players, Gulag is a medium to revive themselves without taking any help from teammates. That is why the hope of Gulag making its debut in Call of Duty Mobile is fascinating.
However, there is a chance that Gulag will be introduced in Call of Duty Mobile without the "self-revival" concept. But then, it will be just another 1v1 Duel map like Saloon.
Cool Additions In Call Of Duty Mobile Season 7 Beta
Larger Battle Royale Map
What's insane about the Call of Duty Mobile Season 7 beta update is that it brings a bunch of new locations in the Battle Royale map. 
The entire northern part of the Battle Royale map is upgraded with new locations like Black Market, Hospital, Wetland, Sid Town, Dowtown, Shipyard, and Border Village. So, we can say that Call of Duty Mobile Season 7 will have a much larger battleground.
Vending Machines
Besides new locations, Battle Royale map in Call of Duty Mobile Beta also teased vending machines. Interestingly, players can use the vending machines to get any vehicle they want. It's a similar concept we saw in the Borderlands 3 video game.
New 'Smoke Bomber' Battle Royale Class
Moreover, there's a new Battle Royale class in the test servers, called the 'Smoke Bomber.' The players using this class can throw cluster smoke grenades into a target area to confuse enemies. Additionally, a Smoke Bomber can see enemies hiding in the smoke, which is incredible.
Considering all the cool additions in COD Mobile recent update for test servers, it's safe to say that Call of Duty Mobile Season 7 will be one of the most exciting seasons to date.