Activision has a record of releasing fresh and exciting content with each major Call of Duty Mobile update. Season 2 of COD Mobile introduced a new BR class – Spotter, a cargo truck, and much more. While the community is still indulged in the content introduced in season 2, Call of Duty Mobile season 3 leaks have already started surfacing.
In this article, we'll throw some light on the content rumored to be featured in COD Mobile Season 3.
COD Mobile Season 3 Leaks
Release Date
There is no official notification about the release date of COD Mobile Season 3. However, Season 2 is anticipated to end in the last week of April. So, it's safe to assume that COD Mobile Season 3 will release around the last week of April.
New Multiplayer maps
Dome
If rumors are to believed, COD Mobile Season 3 will feature "Dome," a multiplayer map from Call of Duty Modern Warfare 3. It is an abandoned NATO military outpost of the cold war era in the COD Lore. Moreover, the map is explicitly designed for close-quarter combats.
Monastery
According to COD Mobile Season 3 leaks, another multiplayer map might surface in the upcoming season.
Interestingly, the Monastery map will soon arrive in the Chinese version of COD Mobile. So, it might be that Activision will release the same map in COD Mobile's global version.
Seaside Map
This map is already available in COD Mobile's Chinese version. Activision first introduced the Seaside map in COD Black ops 4. And if you believe the rumors, you can expect to see this multiplayer map in COD Mobile Season 3.
Expected Weapon System Changes
On COD Mobile's official subreddit, the devs commented on a post mentioning the weapon system's upcoming changes. The post refers to the weapon balance concerning the multiplayer mode and how some guns are superior to others. So, significant weapon changes and customization might arrive in COD Mobile Season 3.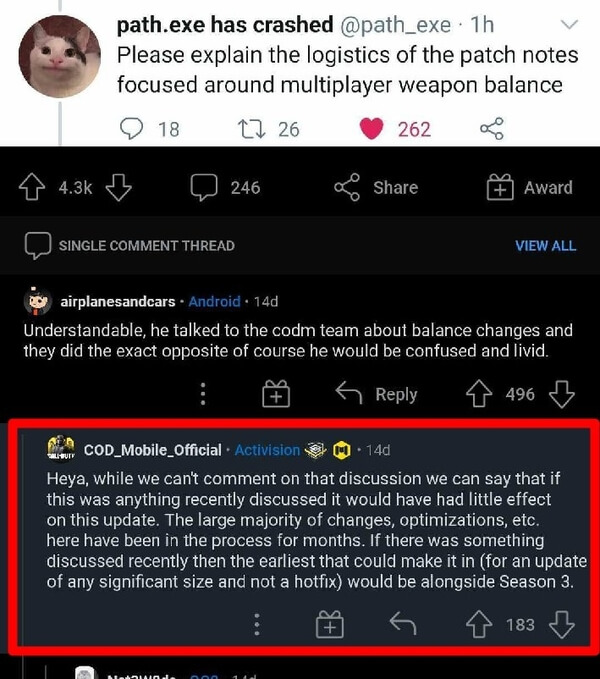 So there you go, these are all the COD Mobile Season 3 leaks and rumors that have surfaced online. We'll update this post as soon as new information comes to light.