Call of Duty Mobile recently released a community update over its Reddit page. The post, which is regarding the beta test version of COD Mobile, includes many changes. Interestingly, the post also confirmed that Zombies would return to the COD Mobile global version by the end of this year.
However, the highlight of the community update is the new "weapon balance" system. According to the devs, the new weapon balance system will focus on guns performing to their respective types. To put it simply, SMGs will perform well in close range with better mobility, like they're supposed to. Moreover, Snipers would no longer be good in CQQ as they've been lately. These were much-needed changes, and COD Mobile is testing these changes before putting them in the next COD Mobile season.
Weapon balance in COD Mobile Beta
The weapon balance in COD Mobile beta will segregate the guns according to their respective categories. For instance, Assault rifles will have a different play type compared to an LMG. With these changes in mind, the devs have shared key objectives of different categories of guns.
Assault Rifles: Range and accuracy will be improved to ensure a better combat experience in the range of 15-30 meters. Weapon handling, bullet trajectory, and recoil will also be differentiated.
SMG: Close-range combats will be improved with a focus on higher mobility and optimized bullet trajectory.
LMG: Accuracy and damage efficiency will be improved for better long-range fights (more than 30 meters away).
Sniper: Attachments will be optimized; moreover, further combinations of attachments will be provided. Close-range combat will be weakened for snipers.
Changes made to the guns in COD Mobile beta
The changes are made to a few select guns so far, including AS-VAL, QQ9, and MAN-O-WAR. And without further ado, let's get into the changes introduced to these guns in the beta.
AS-VAL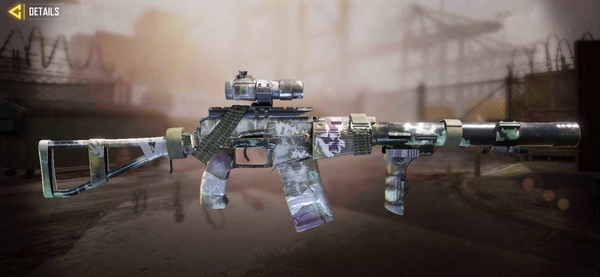 The newest addition to the list of assault rifles in Call of Duty Mobile is the AS-VAL. Since its introduction, many players have criticized the gun for having high recoil compared to its weak damage. Now, the devs have made a few tweaks to make the gun an overall better weapon.
Increased the bullet velocity
Reduced the recoil
Increased the range on AS-VAL
Reduced the hit flinch (weapon shake when being hit with enemy bullets)
Changed the damage variables when hitting different body parts
Increased hip firing bullet spread
QQ9
This SMG is often criticized for having a high recoil and a bad range. The changes made to QQ9 will directly address these issues.
Increased the range of QQ9
Improved the precision of hip-fire and ADS
Improved recoil control
MAN-O-WAR
This assault rifle has been the meta in the current season, with almost every other player using it. However, the devs haven't made significant changes to this formidable weapon, but just one.
Decreased the hip-fire precision
Note: To know about how to make the best custom loadouts in COD Mobile, read here.
Changes made to weapon attachments
Alongside weapon changes in the beta, COD Mobile has also implemented some changes to weapon attachments for better weapon balance. Here are the changes made:
Monolithic suppressor
Removed slow movement speed when aiming
Increased the time to ADS (7% to 12%) (Except SMGs)
Huge suppressor
Eliminated the vertical recoil control
Increased the time to ADS (16% to 20%)
MIP light barrel (short) (for MAN-O-WAR)
Increased movement speed (2% to 3%)
Increased vertical recoil control (6% to 8%)
These are the changes introduced so far in the beta test version of Call of Duty mobile. Additionally, these changes, with some others, could be implemented in season 3 of COD Mobile.
The beta is available to download only for android devices. The devs have not mentioned when the beta testing is going to end. However, the beta has a limited number of seats. We suggest you hurry and find a spot in COD Mobile's beta to test out these changes yourself.