Activision launched Call of Duty: Mobile Season 2 on March 10, 2021. The new season brought many exciting changes to the game. However, along with those changes, developers removed the Alcatraz map from Call of Duty: Mobile.
Now, the COD Mobile community wants the insanely favored map to return soon and is going bonkers over the map's removal. Fortunately, we believe that Alcatraz will definitely make a comeback to COD Mobile soon.
Alcatraz map was introduced last year as a rotational map. However, Alcatraz stuck around because of its massive player base. Nevertheless, the removal of Alcatraz was imminent, as the map was not intended to be a permanent one.
"We no longer wish to keep it constantly active and are bringing it back to the limited time mode rotation," said the latest COD Mobile community update justifying the removal of Alcatraz.
Will Alcaraz Map come back in COD Mobile?
Many players might have noticed that Alcatraz was available in the resources as a downloadable map while updating Call of Duty: Mobile for Season 2.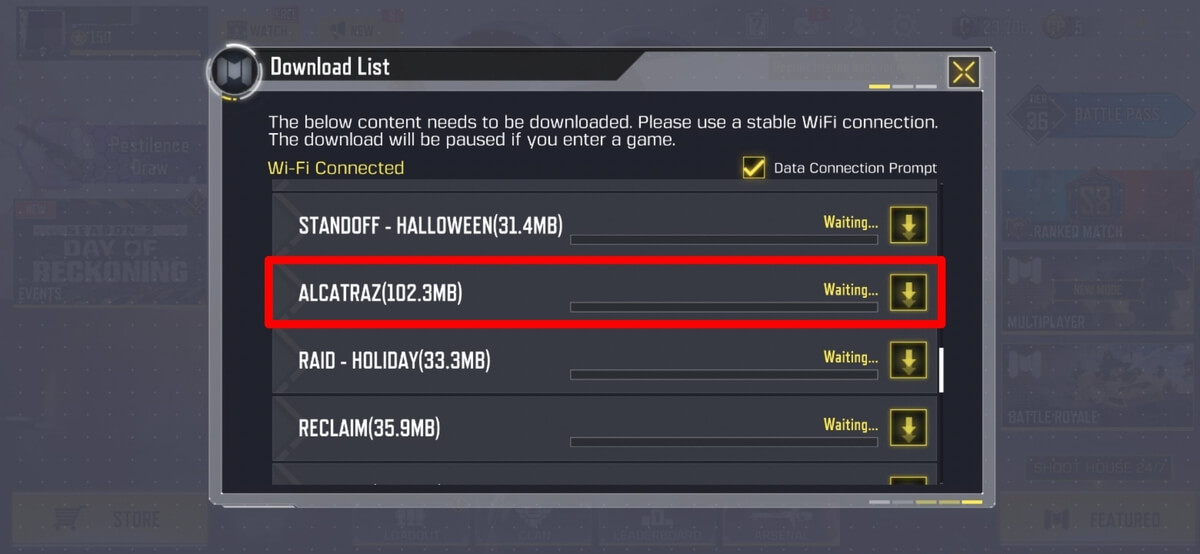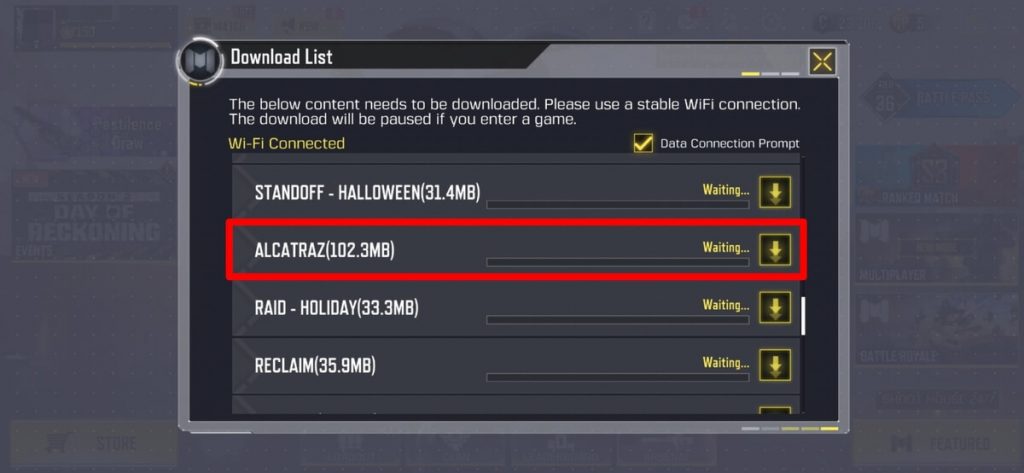 The picture clearly specifies that Alcatraz is still in the game. Unfortunately, players can't enjoy their favorite map yet.
Furthermore, the community update of March 10 clears out the doubts around the return of Alcatraz to Call of Duty: Mobile." That doesn't mean it is permanently delegated to this, so if you want it to come back as a permanent or long-term mode, please play it extensively when it returns on April 9th (UTC)."
Alcatraz will make its return to Call of Duty: Mobile, but not as a permanent map. Alcatraz will still be a temporary COD Mobile map when it returns. So, make sure to enjoy it as much as you want when it re-releases again in COD: Mobile.