Chinese automaker BYD (Build Your Dream) has introduced the largest electric motorcoach in North America, adding to the list of BYD electric vehicles. The motorcoach bus is a double-decker that is 45-foot or 13.7 meters long with a seating capacity of 77 people.
As per the sources, the electric bus was first showcased at the United Motorcoach Association's annual expo in Nashville, Tennessee (January 19-23).
Specification of BYD electric vehicles
BYD Electric Bus C10MS
Double-decker electric model C10MS can go 230 miles or 370km on a single charge, which is quite impressive.
BYD Electric Coach is 45-foot long, 8.47-foot wide and 13.35-foot tall, with a seating capacity of 77 people excluding the driver. C10MS has a top speed of 65 miles per hour.
As in conventional buses, the BYD electric bus will be equipped with Air suspension. Similar to other electric vehicles, the BYD electric BUS will have regenerative braking.
BYD C8MS
It is a 35-feet long double-decker with a seating capacity of 51 people. It has a long-range range of up to 170 miles or 274km.
BYD C9M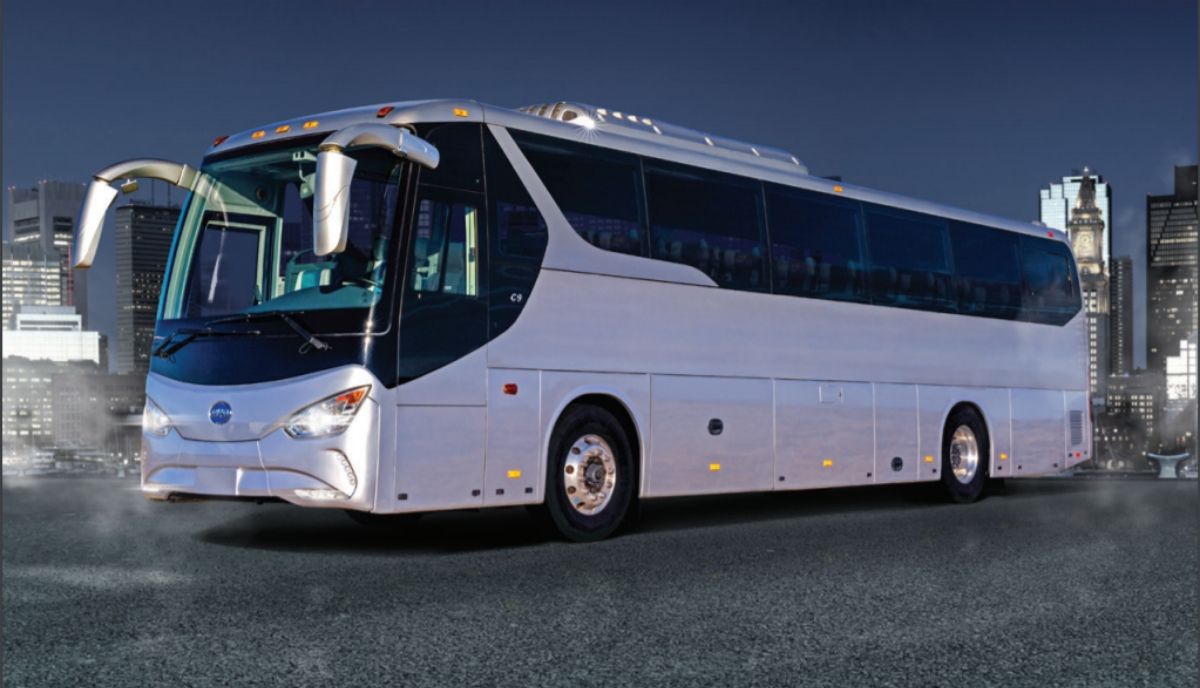 C9M is 40-feet long with a seating capacity of 40 people. However, it has a better range than C8MS, which can go up to 200 miles (322 km).
The electric motorcoach has one of the safest and non-toxic batteries in the world, and the company will be using its revolutionary Iron-Phosphate batteries.
Apart from the latest BYD electric vehicles, the company bagged an order of 130 of its battery-electric K7M buses from the Los Angeles Department of Transportation, earlier in November 2019. This is the largest single order of battery-electric buses from any company so far.
With this figure, C10MS will be North America's largest electric motor coach.
It would not be wrong to say that these public vehicles will definitely make life easier for city people. Also, it will play a crucial role in making the environment better.